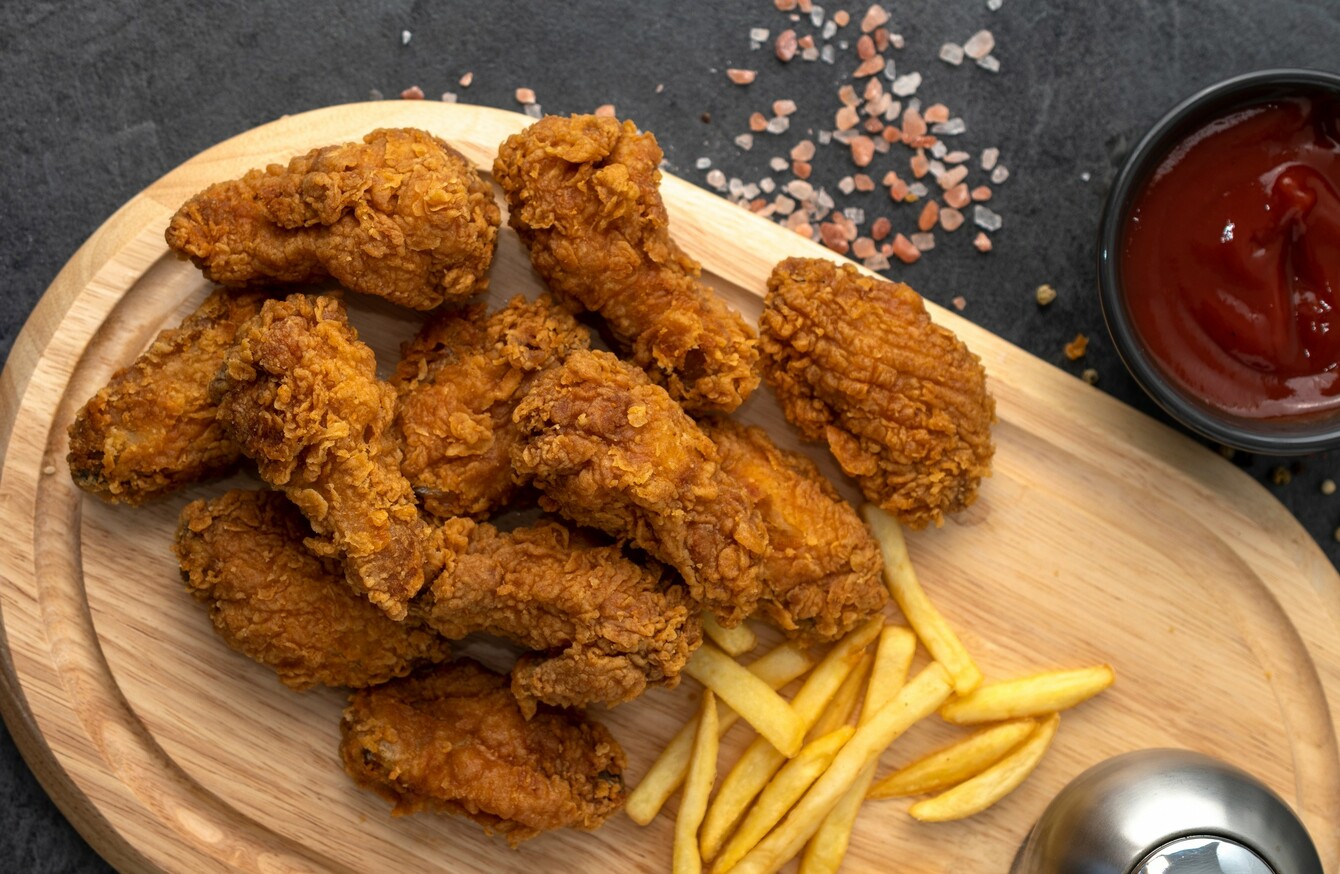 Image: Shutterstock/TraXXXe
Image: Shutterstock/TraXXXe
FRIED CHICKEN IS not exactly known to be the healthiest dinner option, and if you make it as per the classic recipe, it can be a bit messy too.
The thoughts of searching for the deep fryer, changing the oil, and splattering grease all over the kitchen can seem like quite an undertaking. Luckily, that's not the only way to make irresistibly crunchy chicken at home.
Frying chicken in the deep fryer is without a doubt, very tasty, but there are other cooking options that will give you an equally delicious result… without going to all the effort, mess, and, er, calories.
Whether you're looking for a traditional crispy buttermilk style chicken, or a more flavour-packed katsu curry, I've got you covered with my favourite crispy chicken recipes below.
1. Spicy Baked Chicken Tenders, from A Taste of Fitness: Described by the recipe creator as "sensible chicken tenders", these tenders are baked in a panko breadcrumb crust with spices, and packed with flavour. Serve them in a wrap with sweet chili sauce and some sweet potato fries on the side for a seriously satisfying meal.
2. Crispy Chicken with Mozzarella, Tomatoes and Basil, from Annabel Karmel: This chicken recipe would made a delicious family friendly meal; in fact, it's billed as a recipe kids will love. The homemade tomato and basil sauce is a perfect accompaniment to the crispy chicken, and the melty mozzarella adds a cheesy punch.
3. Baked Popcorn Chicken, from I Love Cooking: Bite-sized chicken pieces are ideal for entertaining, or for a tasty Friday night dinner. Taking a bit of time to allow the chicken to marinade overnight is well worth the wait, because the yogurt in this recipe will tenderise the pieces and add a little tang. 
4. Buttermilk Baked Crispy Chicken, from Flavour.ie: These crispy baked chicken wings are marinated overnight in buttermilk with bay leaves and garlic, resulting in a delicious flavour and texture. Serve them with a crisp salad and homemade blue cheese sauce.
5. Gluten & Dairy Free Chicken Katsu Curry, from A Balanced Belly: 
Made with gluten free oats, this lighter take on fried chicken is paired wonderfully with a nutty katsu sauce, full of peanut butter, turmeric and curry powder. It's a healthy choice for when those takeaway cravings strike!
6. Baked Garlic Breaded Chicken, from Little Miss Katy:  This recipe makes a perfect midweek dinner when you want something quick and tasty, and also healthy (ish!). Serve these chicken breasts as they are, or slice them and stuff them into a pita bread with some salad.