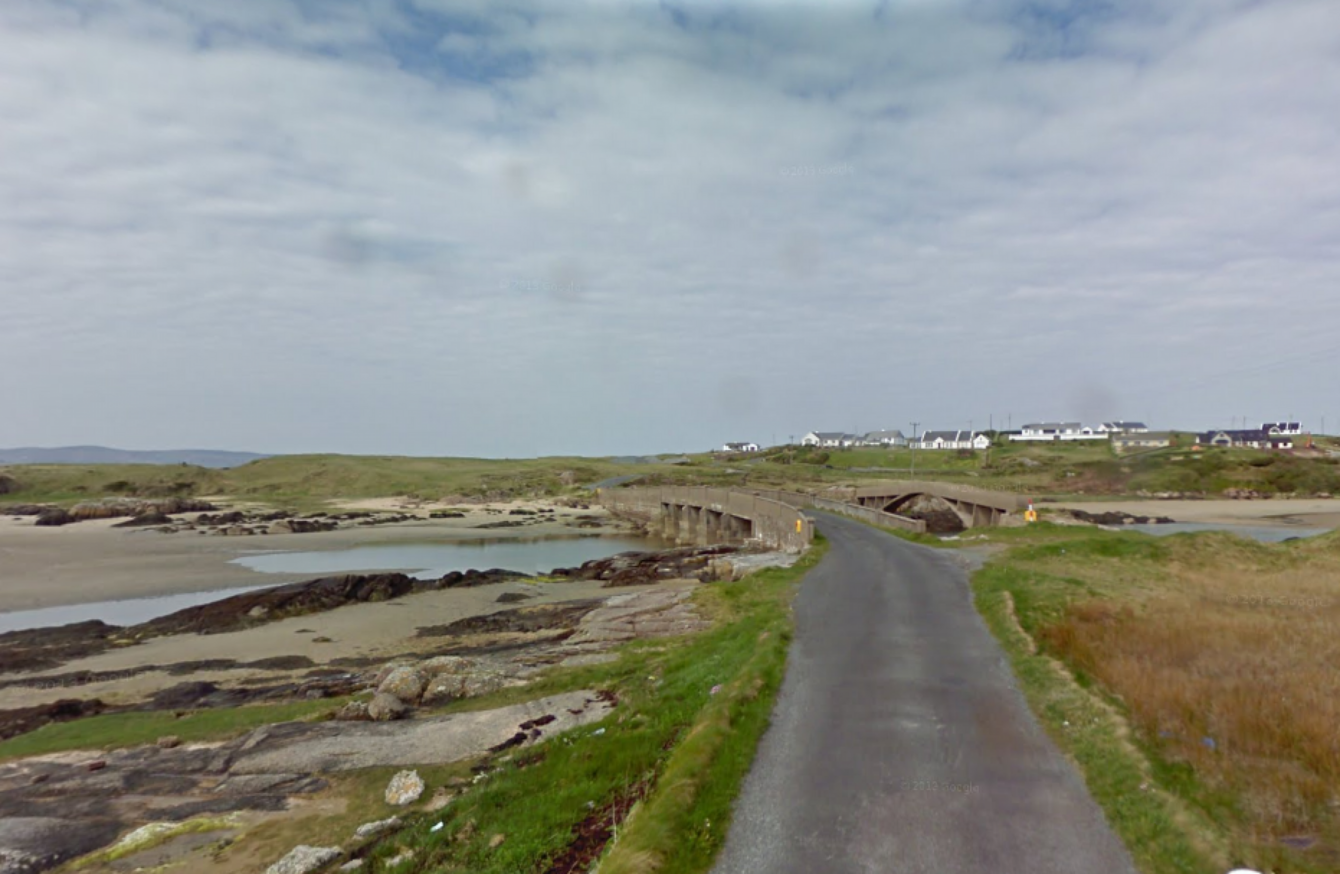 Cruit Island.
Image: Google Maps
Cruit Island.
Image: Google Maps
LOCALS IN WEST Donegal gathered yesterday to protest against an oyster farm that is planned for Cruit Island.
Planning permission has been requested for a 12 hectare-site, which is to be erected at an area that a local councillor has said is in constant use by the locals and is integral to tourism in the area.
The protest group Save our Strand gathered at the bridge that leads from the mainland to the island, where planning permission for the farm has been sought.
Independent councillor Micheál Mac Giolla Easbuig told TheJournal.ie:
"We're very familiar with oyster farms here, and we're all for them – but not in one of our beauty spots."
He said that the area is constantly used by walkers and horse riders and said that oyster trestles along the coast would 'spoil' the aesthetic of the area – which he says relies heavily on tourism.
The councillor said that the local area had been "absolutely hammered" by high unemployment and massive emigration – saying that one neighbour in his 60s emigrated to Bradford recently for a job opportunity there.
The Wild Atlantic Way has opened the area up massively to tourism, and we're looking to develop that. But who's going to travel here to look at oyster trestles?
The councillor encouraged the developer to come forward and discuss with locals his plans for the area, so that they might suggest an alternative location and come to a workable solution.