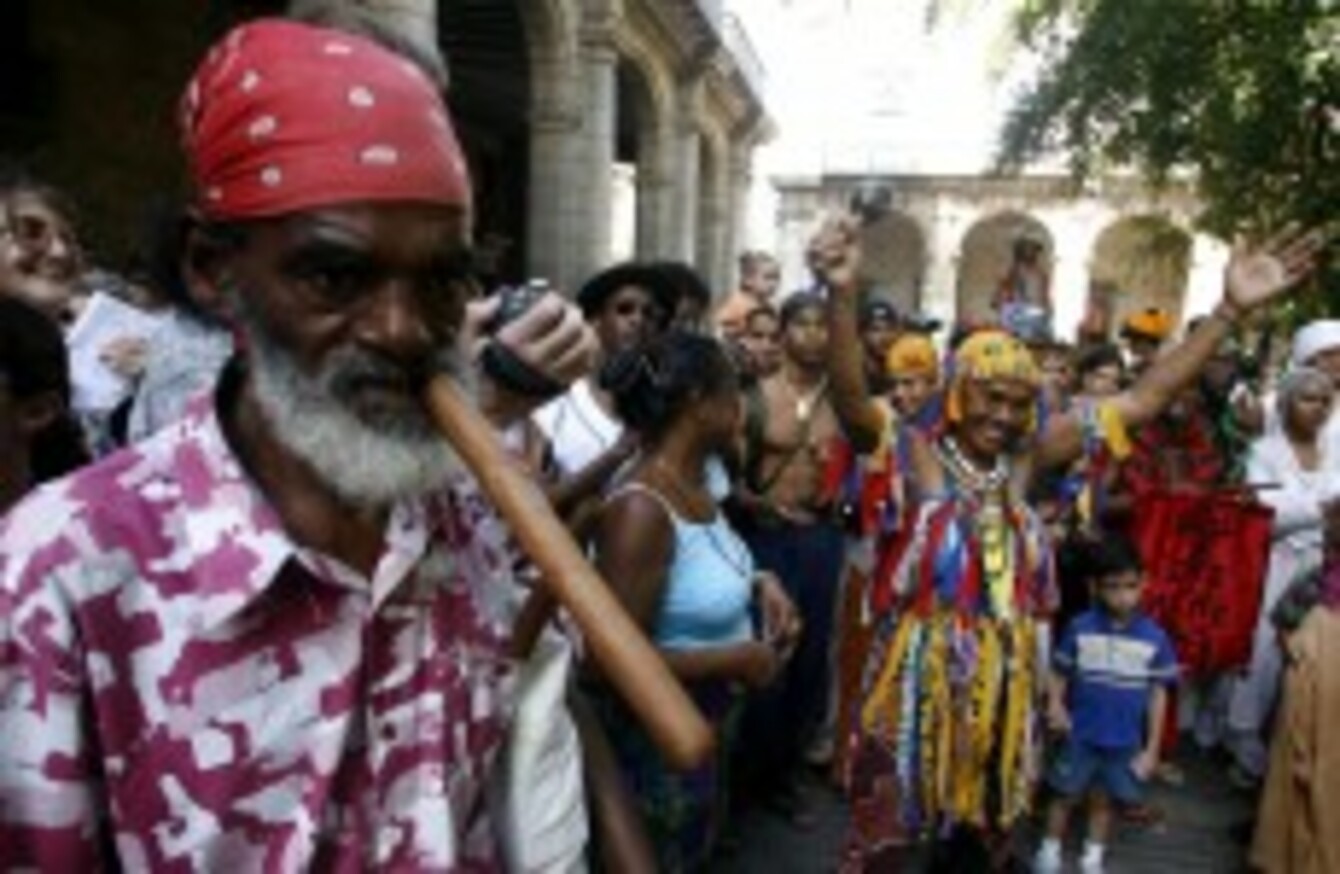 Now THAT'S a cigar. Havana street scene, 2007.
Image: AP/Press Association Images
Now THAT'S a cigar. Havana street scene, 2007.
Image: AP/Press Association Images
BUSINESS BETWEEN IRELAND and Cuba is booming, according to the Department of Foreign Affairs.
Bilateral trade in goods between the two countries reached €1.35 million in 2013 — up from €1.2 million the previous year.
Outgoing Foreign Affairs Minister Eamon Gilmore outlined the figures in an answer to a parliamentary question from Independent TD Finian McGrath this week.
The Irish Ambassador to Mexico, who is also accredited to to Cuba, paid a visit earlier this year — and a further visit to Cuba was made by an Irish official last month.
"Their meetings included contacts with Cuban Ministries on various trade and economic issues of mutual interest," Gilmore said.
Diplomatic links between the two countries were established in 1999. The European Union accounts for 20 per cent of total Cuban trade, while around one third of all tourists visiting the Caribbean island every year come from the EU.
"With regard to the US embargo of Cuba, Ireland and the other member states of the European Union are firmly of the view that the lifting of the embargo would facilitate an opening of the Cuban economy to the benefit of the Cuban people," Gilmore said.
The American embargo was imposed in 1960, almost two years after Fidel Castro's Cuban Revolution deposed the Batista regime.
There have been signals in recent years that relations between the two nations may be thawing: US President Barack Obama shared a famous handshake with current Cuban leader Raul Castro at Nelson Mandela's funeral last year.
However, US officials later dismissed any warming of ties, saying the gesture had been a mere courtesy.