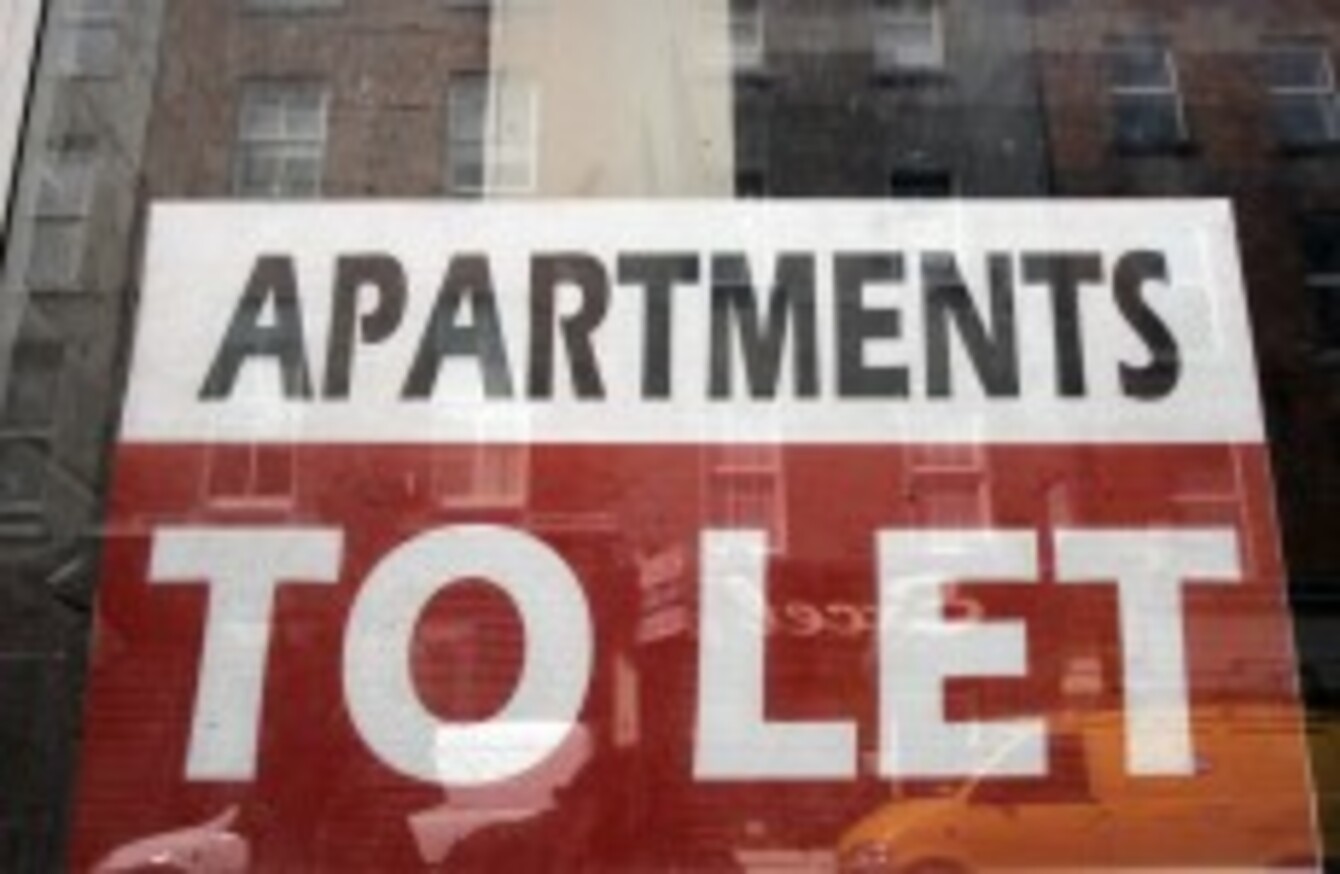 Image: Mark Stedman/Photocall Ireland
Image: Mark Stedman/Photocall Ireland
A LOBBY GROUP representing Irish property owners has claimed that cuts to rent supplements, being planned by social protection minister Joan Burton, could force many landlords to evict their tenants.
The Irish Property Owners' Association says the cuts – floated by Burton in an interview with yesterday's Sunday Independent could also result in some landlords being forced into default on their mortgages for rental properties.
"Rent itself has to be paid, contracts are signed by both tenants and lanlords," IPOA's Margaret McCormick told RTÉ's Morning Ireland.
Because the government were "pulling the rug out from under the poor tenant", she said, occupiers of rental property would either have to seek a reduction of their rent, or move out of the properties for which they have already signed a lease.
McCormick added that landlords – 55 per cent of whom have already restructured property loans with banks – were equally likely to face financial difficulty, with some already sustaining losses on rental properties.
Bruton had said yesterday that her department's budget for rent supplement – which last year stood at around €530m last year – did not present value for money, and that a value-for-money audit showed it could be reduced by €22m.
That report showed that in some cases, the amounts being paid out in rent supplement – which is paid to people living in rental accommodation whose only income is a State benefit – were now greater than the market rate for property in those areas.
The cuts to the supplement – which varies depending on county, personal circumstances and the nature of the accommodation – mean that larger families could see their payments fall by hundreds every month.
The Budget proposed to cut around €55m from rent supplement spending by increasing the minimum contribution made by the resident, and by reviewing the limits set on spending.