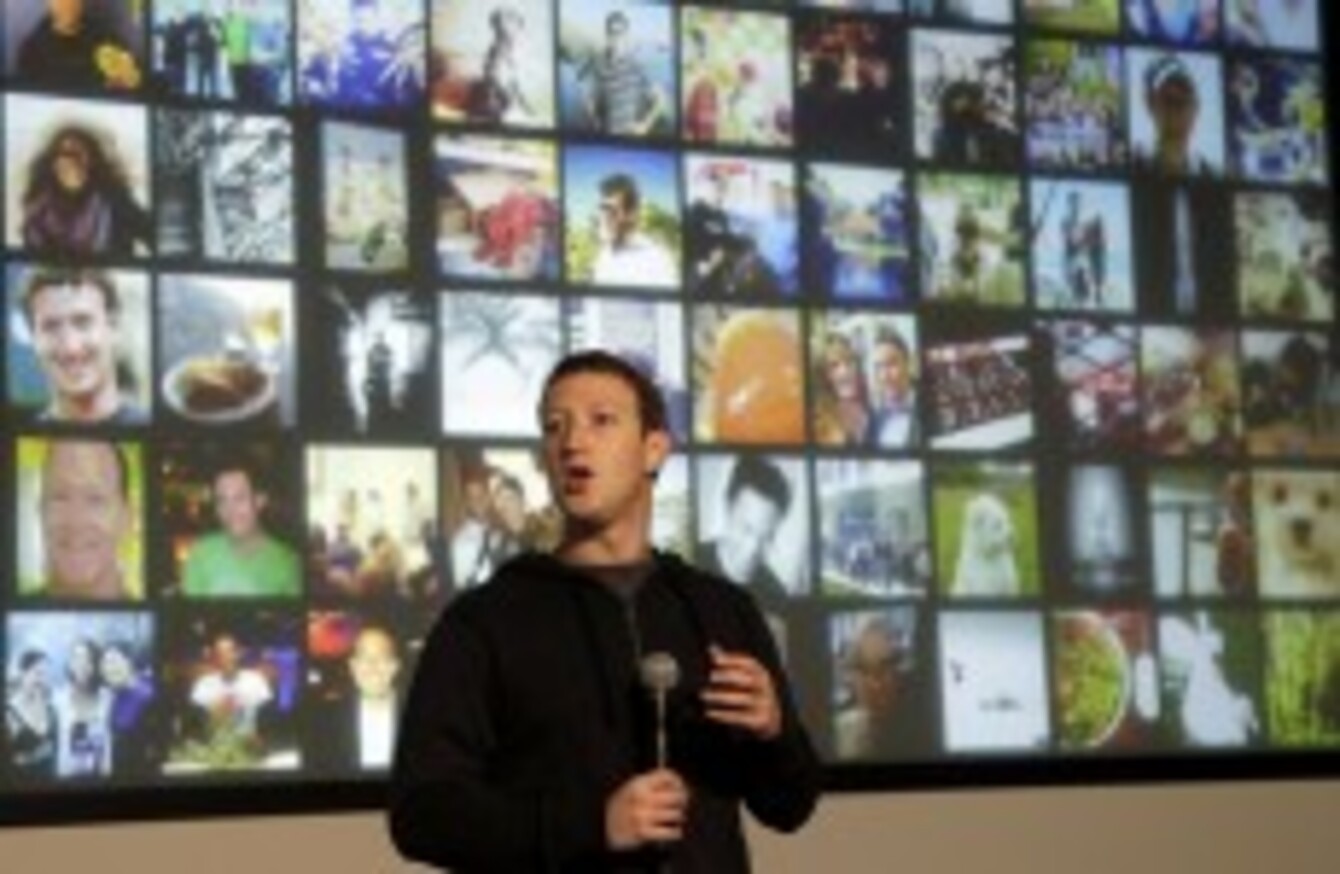 Facebook CEO Mark Zuckerberg speaks to employees about the 'Graph Search' earlier this month.
Image: Jeff Chiu/AP
Facebook CEO Mark Zuckerberg speaks to employees about the 'Graph Search' earlier this month.
Image: Jeff Chiu/AP
AN IRISH MEP has called on the European Commission to investigate the legality of Facebook's new 'graph search' feature.
The feature, which is being rolled out to the site's billion users gradually, allowed users to search their Friends list or the general user database to identify people based in certain areas, or who work at a certain place, and who share common hobbies or interests.
It also allows users to enter 'human language' phrases – like "TV shows that my friends watch", or "restaurants that are liked by people who live in Galway, Ireland"- and returns results accordingly.
Though the tool can only use information that users have already supplied it, and does not show information which users have opted to keep private, the new feature has met with an uneasy response from some – and prompted a popular Tumblr called 'Actual Facebook Graph Searches' highlighting some of the data that the tool can find.
Labour MEP Phil Prendergast said she was marking European Data Protection Day (today, January 28) by asking the European Commission whether the new feature could breach a citizen's right to the protection of their personal data.
Prendergast said she was also calling on the Commission to issue proposals "to prevent potentially dangerous, embarrassing or misleading information from being discovered" using the new search tool.
This was important because some of those interests could be "established and attributed to users by data-mining means other than explicit choices on the part of the users, as is the case with the Facebook 'Like' tool", she said.
"It would seem possible from the search function introduced already in the US, that essentially Facebook's software will make presumptions about a person based on their online activity.
"However more worryingly, they will publish that presumption and make it available for private and commercial exploitation."
Prendergast said this would cross the line between the explicit act of pressing the 'Like' button on certain pages, something a user had obviously consented to do, and display personal information based solely on guesswork.