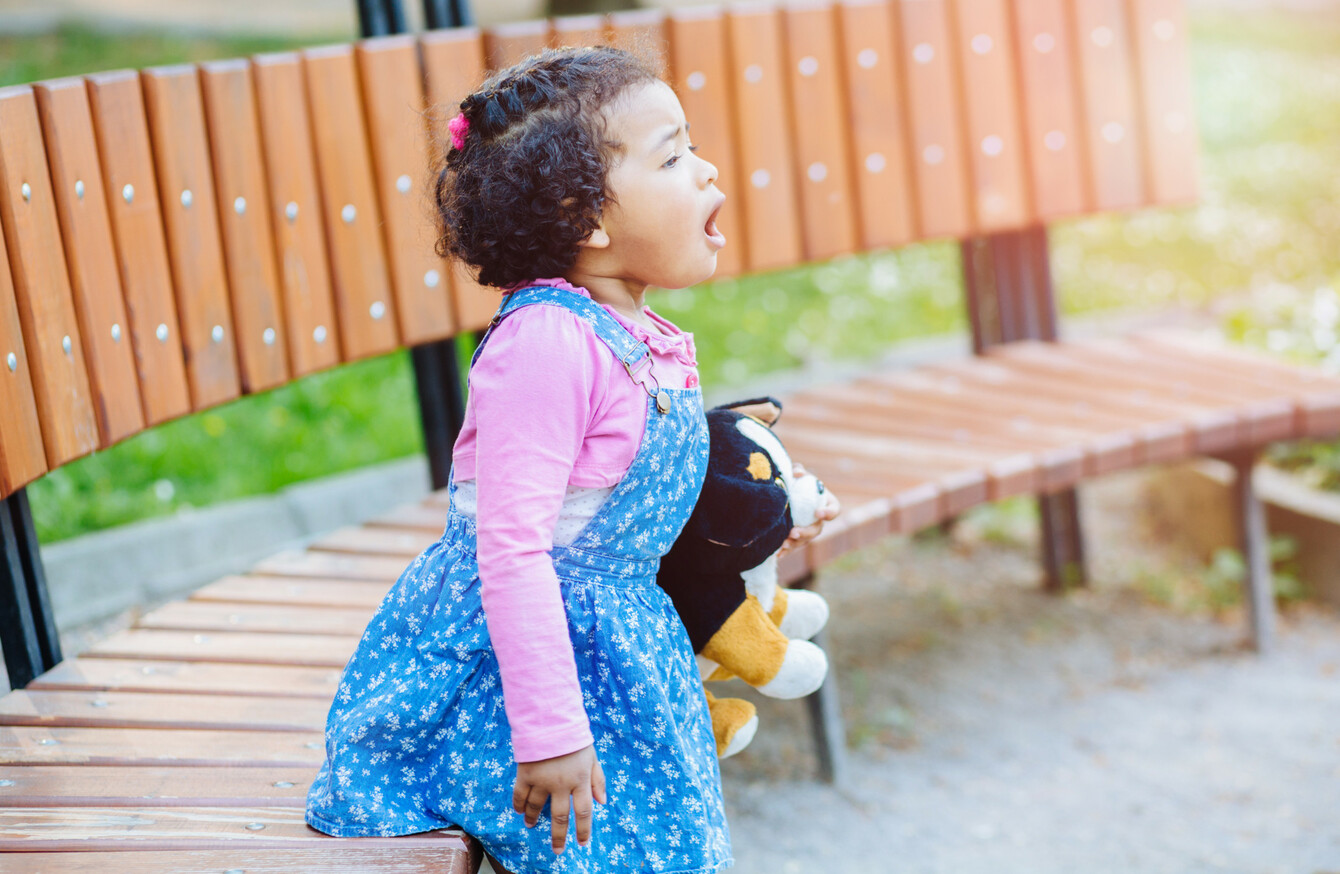 Image: Shutterstock
Image: Shutterstock
EACH WEEK IN our series, Am I Being A Bad Parent?, we hear from a reader who can't figure out what to do about a tricky parenting situation. To get a balanced view, we put the dilemma to a group of Irish parents, keeping things anonymous to encourage honest answers.
Dropping your child to creche and seeing them settle into a new routine with a new group of people is a big moment for many parents, but what happens when your child's attitude to the morning drop-off suddenly changes?
This week, one parent is concerned about her daughter's newfound resistance to going to creche. Is it just a phase, or does a deeper issue lie beneath?
Have a parenting question you'd like some other mums and dads to weigh in on? Let us know anonymously here!
This week's dilemma
My three-year-old has been attending creche full-time for six months. After a few wobbles at the start, she has settled into the routine. But in the last month she's repeatedly been very clingy and tearful when I drop her off, and it's so distressing to see. The staff are brilliant at calming her down, and they say she's fine once I leave, so I'm not worried on that front. But this kind of clinginess is really unusual for her. Am I being unreasonable by ignoring this change in behaviour?
Our anonymous readers' responses
Yes, you're being unreasonable. Especially if you choose to ignore this behaviour completely without trying to figure out a reason for it. Has your daughter had a break or holiday from creche recently? If so, it might be like starting all over again for her and giving her the same separation anxiety it did in the beginning. Or maybe she's been moved to a different room in the creche, or they have changed the routine or the minders in there? Something that wouldn't cross our minds as adults could be an upset to her little world and causing her to be clingy.
Yes, it's unreasonable to ignore the changes. But I don't think you mean that you're going to, because you're obviously paying close attention and have already spoken to the creche staff about it. Maybe what you really mean is that you're not planning any immediate action, which seems completely reasonable. What would the action be anyway – pull her out of creche altogether?
Instead, you could ask for a longer meeting with the people who look after your daughter. And talk to her too – ask her why she feels nervous about creche and what she likes / doesn't like about it. Lots of things can change for three-year-olds and they act out in unexpected ways, but they can also be surprisingly good at articulating their feelings.  
You're absolutely being unreasonable. If your daughter had gotten used to the routine of going to creche and her attitude suddenly changed, it's up to you as a parent to figure out why. No one wants to see their child upset but, similarly, no child wants to be upset. It may be because of something completely unrelated to creche, but this is how it's rearing its head. There's no point in hoping that her upset will go away – but you can help by talking to your daughter and to the staff at the creche. 
So what's the final tally? Is this reader being unreasonable?
Yes – 3
No – 0
Tell us your thoughts in the comments!
Have a parenting question you want answered? Let us know anonymously in our survey here or email us on family@thejournal.ie and we'll put it to the real-life experts: your fellow mums and dads.