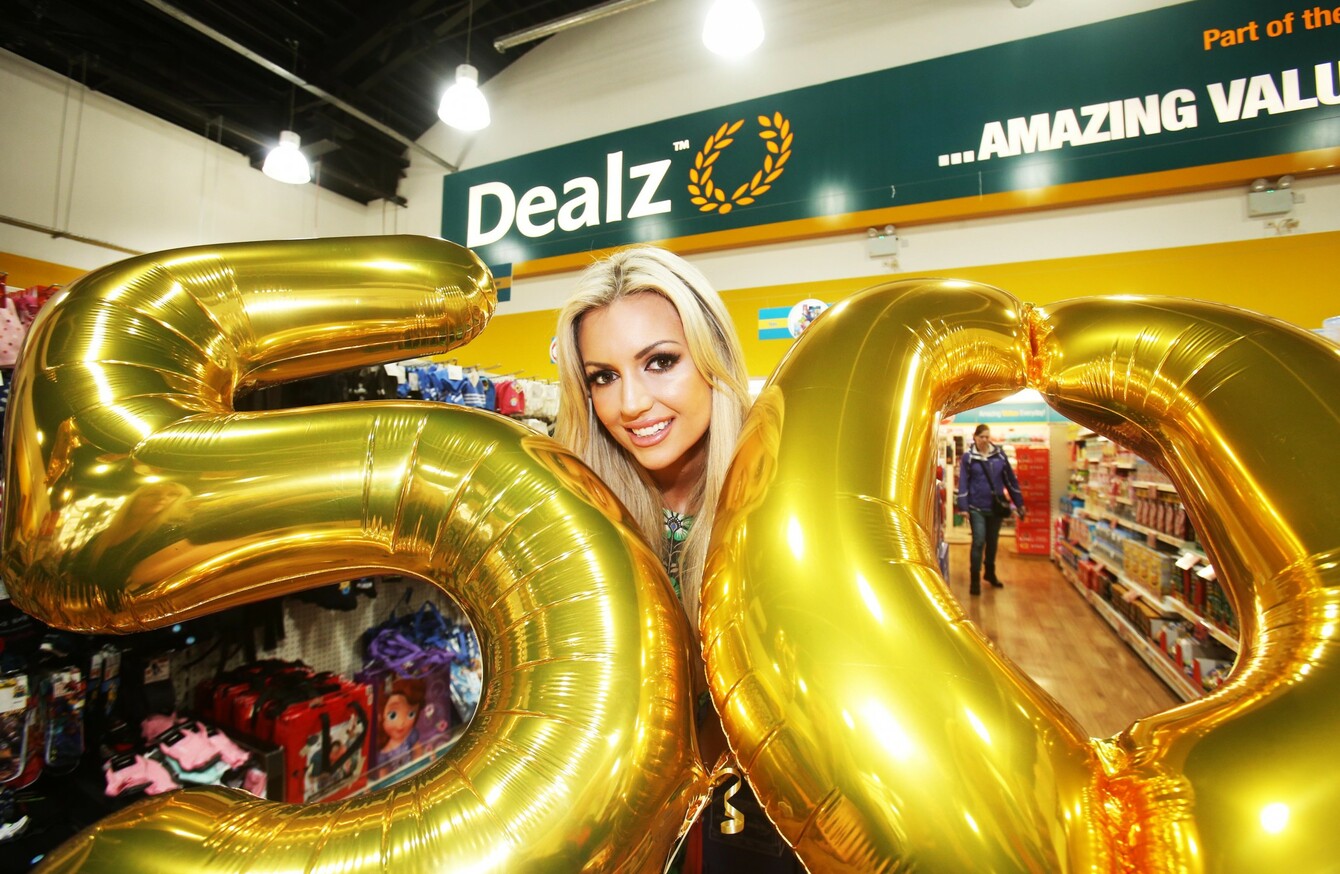 Image: Leon Farrell/RollingNews.ie
Image: Leon Farrell/RollingNews.ie
DISCOUNT RETAILER POUNDLAND, which operates under the Dealz brand in Ireland, has accepted an improved takeover offer from South African retailer Steinhoff International.
Steinhoff, which previously offered to buy the UK retailer for £597 million (€694 million), upped its bid after an activist investor built up a stake in Poundland, a move which threatened to derail the deal.
The two companies said that the offer represented a 43% premium to Poundland's share price before Steinhoff made its interest in the retailer known in June. However, it is still below the retailer's float price from March 2014.
Although Poundland does not break down sales on a country-by-country basis, the firm, which sells almost all its products at the single price point of €1.49 in Ireland, has about 50 stores here.
Activist investor Elliott Advisors began building a stake in Poundland after it reached an agreement with Steinhoff in July.
Activist investor
Activist shareholders are investors who buy stocks that they feel are undervalued and try to publicly force management to make changes to drive up the share price and shareholder returns.
Analysts said that Elliott was likely looking to make the deal difficult after the initial offer in the hopes of getting better terms and a larger payout.
The firm has previously succeeded in pushing up the price of several other takeover offers, including the merger between beer giants Anheuser-Busch InBev and SABMiller.
Elliott's opposition could have made the deal difficult to get through for Poundland, which needs 75% of its shareholders to approve the offer.
Steinhoff said that the new offer "is final and that it will not increase the revised offer price". The Poundland board has recommended that shareholders approve the new bid.
Tough trading
Poundland's share price has slumped in the past year as it has struggled with fierce competition from other UK retailers and the integration of the 99p Stores brand, which it acquired in a £55 million deal last year.
Last month the company reported a significant drop in earnings during its 2016 financial year.
Although total sales in the UK and Ireland rose from £1.1 billion to £1.3 billion in the 12 months to 27 March 2016, the numbers were down on a like-for-like basis. Pre-tax profits dropped from £59.4 million to just under £6 million.
The company said that much of the fall was due to "difficult markets and falling high street footfall (and) disruption from the accelerated 99p Stores' conversion programme".
The company had said that it planned to open 20 to 30 net new stores during its 2017 financial year "primarily in the Republic of Ireland and in retail parks".
Written by Paul O'Donoghue and posted on Fora.ie