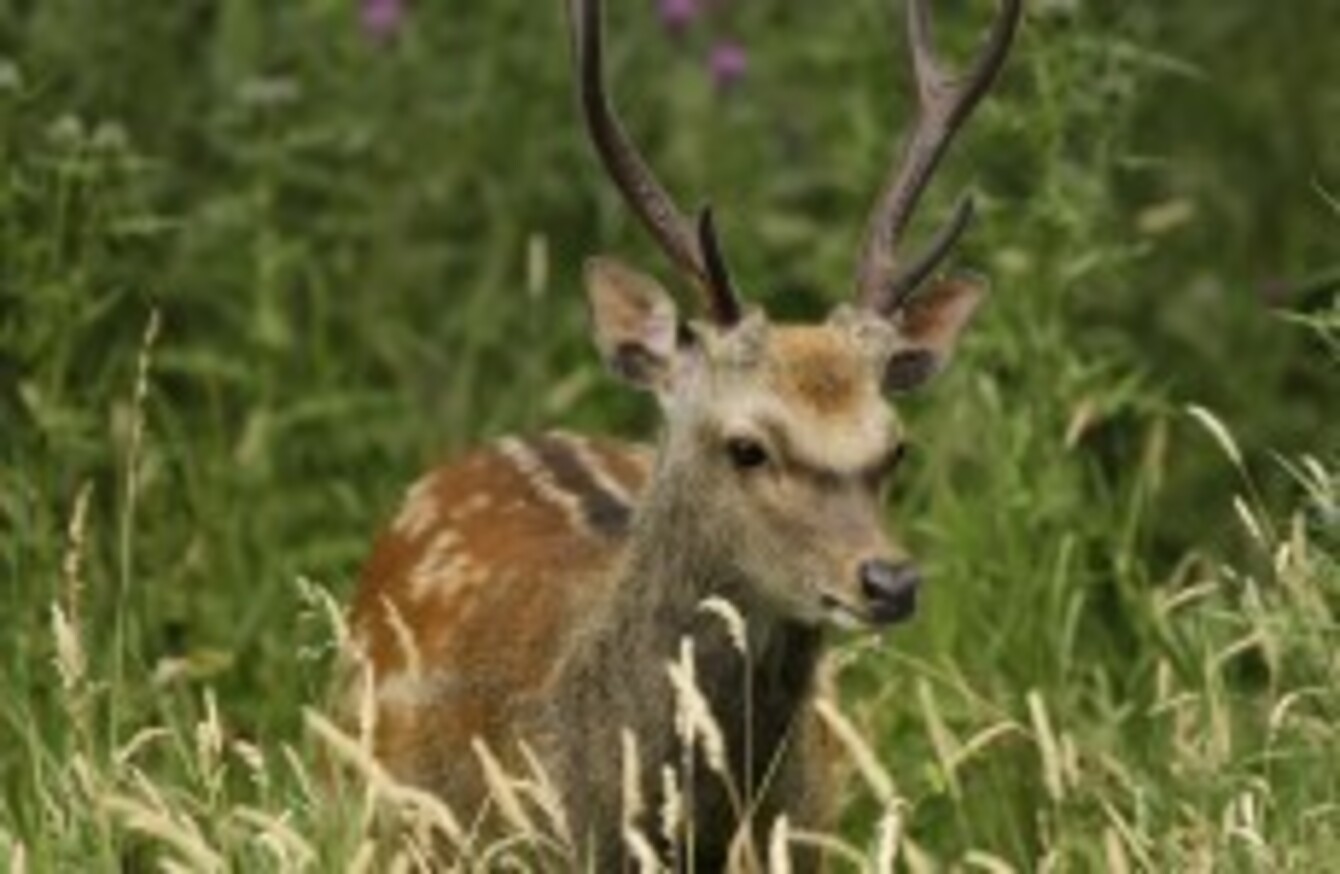 Image: Associated Press
Image: Associated Press
THE IRISH WILDLIFE Trust (IWT) has called for the Department of Agriculture to stand up against farming industry lobbying for a cull of deer to tackle tuberculosis levels among cattle.
This week, the trust said the government has been coming under increasing pressure from farmers to "cull deer with taxpayers' money" in the fight against TB.
Campaigns officer Padraic Fogarty, speaking to TheJournal.ie, acknowledged that deer can cause problems for farmers as they eat their grass and are almost impossible to keep out of fields because they can jump high fences.
However he said there has been no evidence of deer passing on TB to cattle and any calls for a cull of these animals is an unnecessary reaction.
"You get farmers' organisations coming out with this stuff all the time," he said. "This would be the same as the cull of badgers, there's no evidence that they were passing TB to cattle and the Department has been spending public money on notional and feelings in the wind."
Though there have been reductions in TB levels in areas where culls have taken place, Fogarty said there has been no critical analysis done to show that these two things are linked.
Research by Trinity College, which tracked the movement of badgers, actually found they avoided paddocks containing cattle and no one has ever been able to show exactly how badgers are passing the disease onto the cows.
John Barron, who is on the TB committee for the Irish Cattle and Sheep Farmers Association (ICSA) said there are two main areas in the fight against TB; testing animals at farm level and transmission from wildlife like badgers and deer.
"Over the last number of years, we've seen deer especially where there is forestry moving out of the forestry and into the lowland. We don't know whether the deer got it [TB] from the badger, or the badger from the deer but the three animals are interacting at some stage.
If we're going to tackle this, moving forward, the next stage is to look at where TB is in deers. If we want to have healthy wildlife, we must deal with TB whether it's in the badger or in the deer."
He said the ICSA is asking the various statutory bodies to step up and come up with a solution to deal with the issue.
A spokesperson for the Department of Arts, Heritage and the Gaeltacht told us that deer are protected under the Wildlife Act and though there is an open season and landowners can apply in some circumstances to cull deer outside this season, there are no proposals for a nationwide cull.