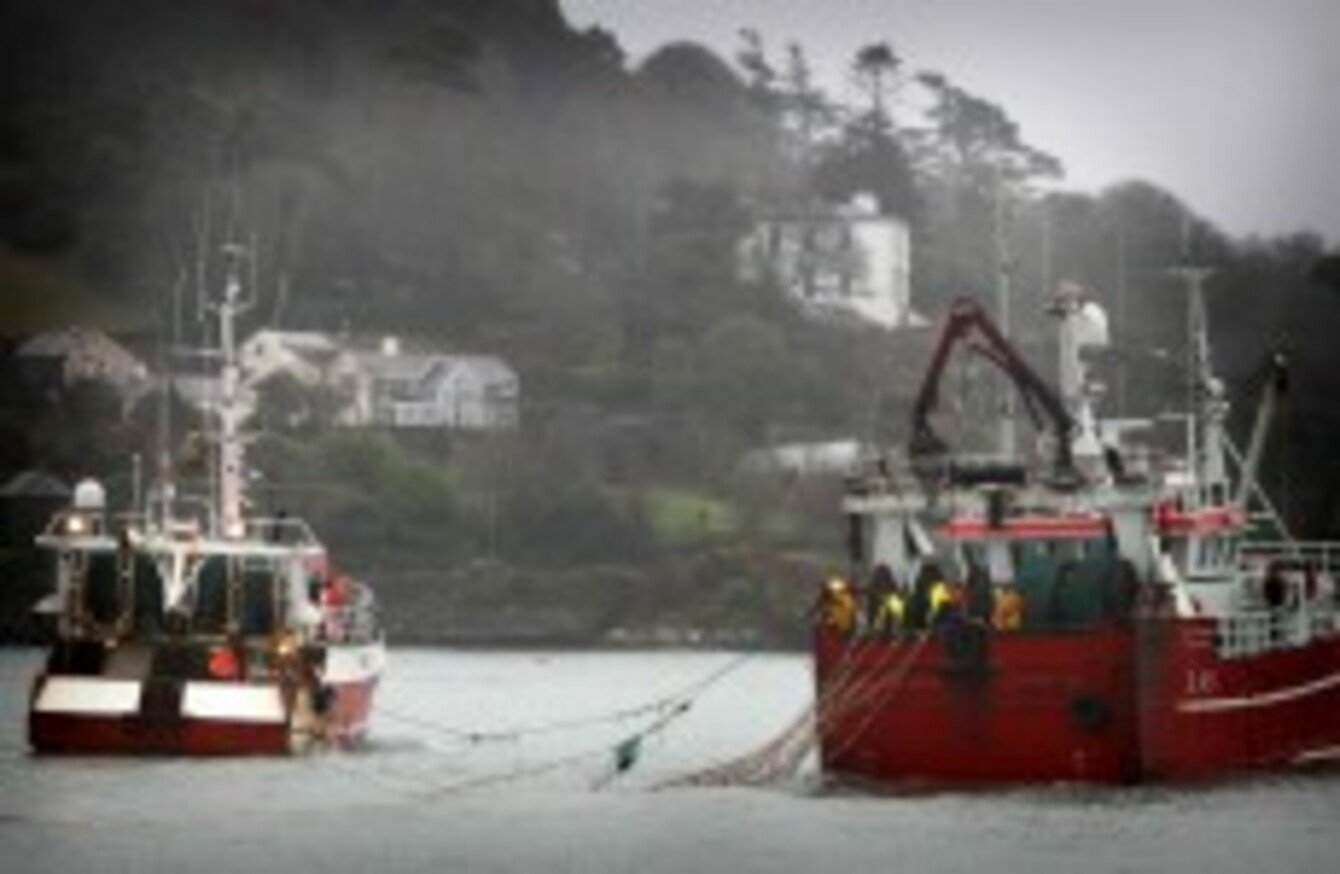 Image: Julien Behal/PA Wire
Image: Julien Behal/PA Wire
WORSENING SEA CONDITIONS off the coast of Cork have prevented naval divers from attempting to dive to the site of the sunken trawler, the Tit Bonhomme.
Defence Forces officials say that although divers have been able to complete some dives in the bay at Union Hall, they have not been able to attempt contact with the trawler from which five men are missing.
"The sea state has been assessed as having slightly deteriorated in the last 24 hours," the forces said in a statement. "Diving operations on the vessel itself remain an unacceptable risk to life."
A temporary exclusion zone has been set up by the coastguard around the site where the trawler went down, in order to stop unauthorised vessels or persons from entering the zone.
Naval dive time leader Lieutenant Conor Kirwan said that although others in the area may wish to contribute to the search for the five missing fishermen, only the Naval and Garda teams had the support necessary to attempt to assist.
The Defence Forces said naval personnel "fully appreciated" the frustration among the friends and family of the missing men.
The Tit Bonhomme sank on Sunday morning, with Michael Hayes (52), Kevin Kershaw (21), Wael Mohammed, Saied Ali Eldin and Attia Shaban all missing.
Wael's elder brother Abdou survived the disaster.