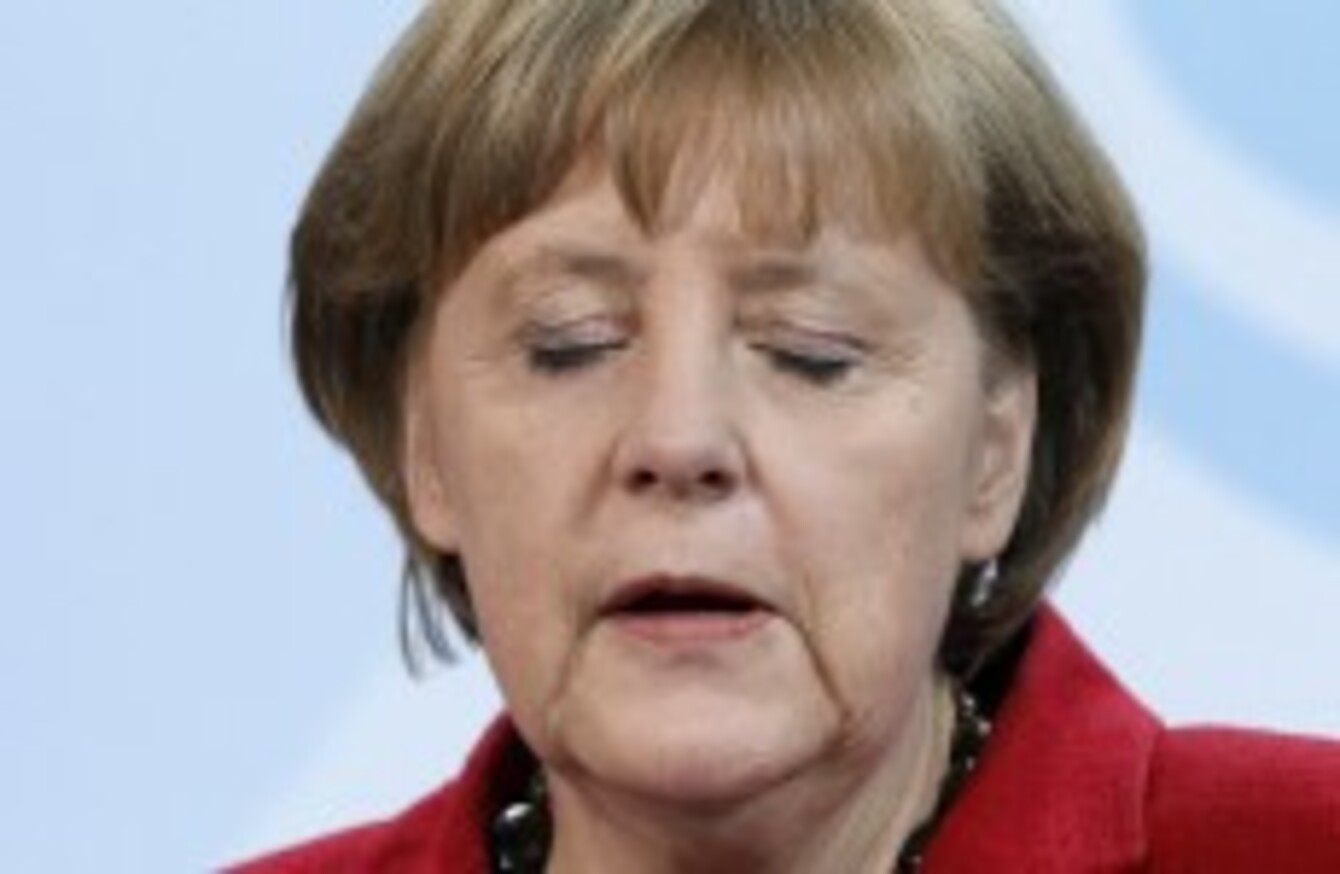 Angela Merkel (File photo)
Image: Michael Sohn/AP/Press Association Images
Angela Merkel (File photo)
Image: Michael Sohn/AP/Press Association Images
OFFICIALS IN GREECE have claimed that German chancellor Angela Merkel has suggested that the troubled eurozone nation hold a referendum on whether or not to continue in the single currency.
Germany has denied that any such suggestion was made by Merkel as the eurozone crisis looks set to dominate the G8 summit in the US this weekend.
In a message posted on the website of the interim Greek Prime Minister, Panagiotis Pikrammenos, the message stated that the German leader "conveyed" to the Greek president, Karolos Papoulias "thoughts about a vote parallel to the election with the question to what extent do the Greek citizens wish to remain within the eurozone."
"However, it is clear that the matter is beyond the competence of the caretaker government," the statement added, appearing to rule out the possibility of holding any such vote.
In any case, Germany has denied that such a proposal was made according to BBC News which says that a spokeswoman in Berlin insisted that the information was "wrong" and that Merkel had not made any suggestion of that sort to the Greek president.
The caretaker government in Greece was sworn in earlier this week after negotiations between political parties following elections on 6 May failed to produce a coalition to run the country on a more permanent basis.
Fresh elections will now be held on 17 June.
The elections come amid week-long uncertainty over the future of Greece and whether or not it will be able to remain in the the single currency zone if the new government refuses to implement austerity measures.
The majority of Greek citizens voted for parties who are against the country's current EU/IMF bailout programme in the last vote which has increased speculation of a euro exit even though polls indicate that most Greeks want to stay in the currency.
The summit of the world's most powerful leaders, hosted by Barack Obama in the US this weekend will be dominated by the issues in Europe and the widespread view that growth measures are needed off the back of the election of France's socialist president Francois Hollande.
All EU leaders have so far maintained that Greece will not exit the single currency despite predictions from many analysts that such an outcome is inevitable.