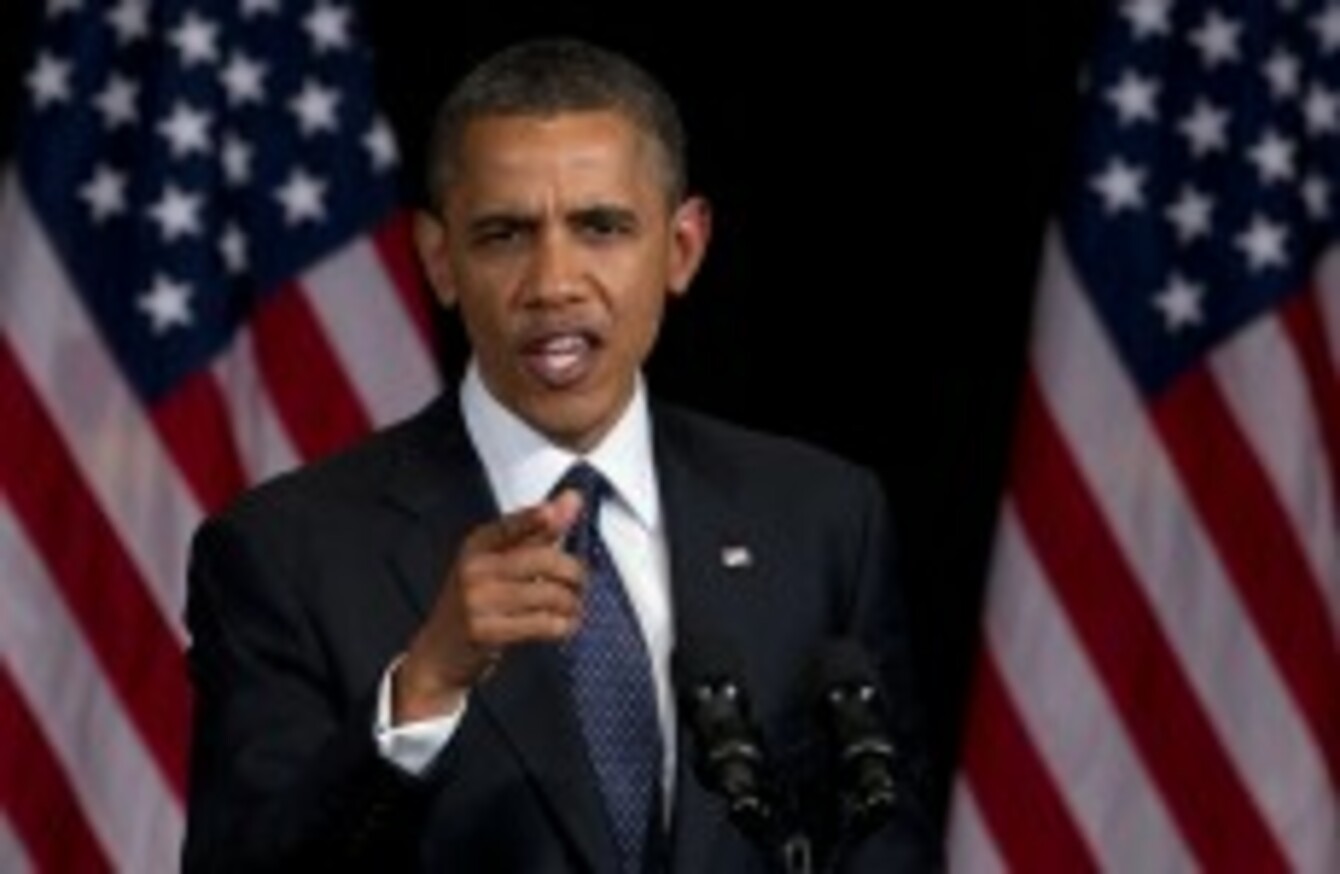 Image: Carolyn Kaster/AP
Image: Carolyn Kaster/AP
BARACK OBAMA has made an unusual slip of the tongue at a campaign event in New York – calling his Republican rival Mitt Romney by his father's name.
Speaking at a Presidential campaign fundraiser in Times Square, Obama said his own economic policies were in deep contrast to those of "George Romney".
The crowd at the Broadway event responded with "giggles and a few cheers", ABC News summarised, while Obama – speaking without the use of an autocue – corrected himself by referring then to "Governor Romney".
George Romney was Mitt's father who shared the title of 'Governor Romney' – he was the governor of Michigan for six years in the 1960s, while Mitt served in the same role in Massachusetts between 2003 and 2007.
Though reporters appear divided on whether the jibe was deliberate – with some theorising that Obama was deliberately seeking to portray Romney as regressive – or a genuine slip of the tongue.
BuzzFeed said Obama appeared to "struggle with gathering his thoughts", though Politico said Democrats had already been using George Romney's record against his son, while also portraying Mitt as "a throwback to a different era".
"We are not going back to a set of policies that say you're on your own and that's essentially the theory of the other side. You know, George Romney," Politicker quoted Obama as saying.
After correcting himself, he continued:
Governor Romney is a patriotic American, he's had great success in his life and he's raised a beautiful family – but he has a theory of the economy that basically says, if I'm maximizing returns for my investors, for wealthy individuals like myself, then everybody's going to be better off.
Romney Sr was also a presidential candidate, though an unsuccessful one: he was defeated by Richard Nixon in seeking the Republican nomination in 1968.