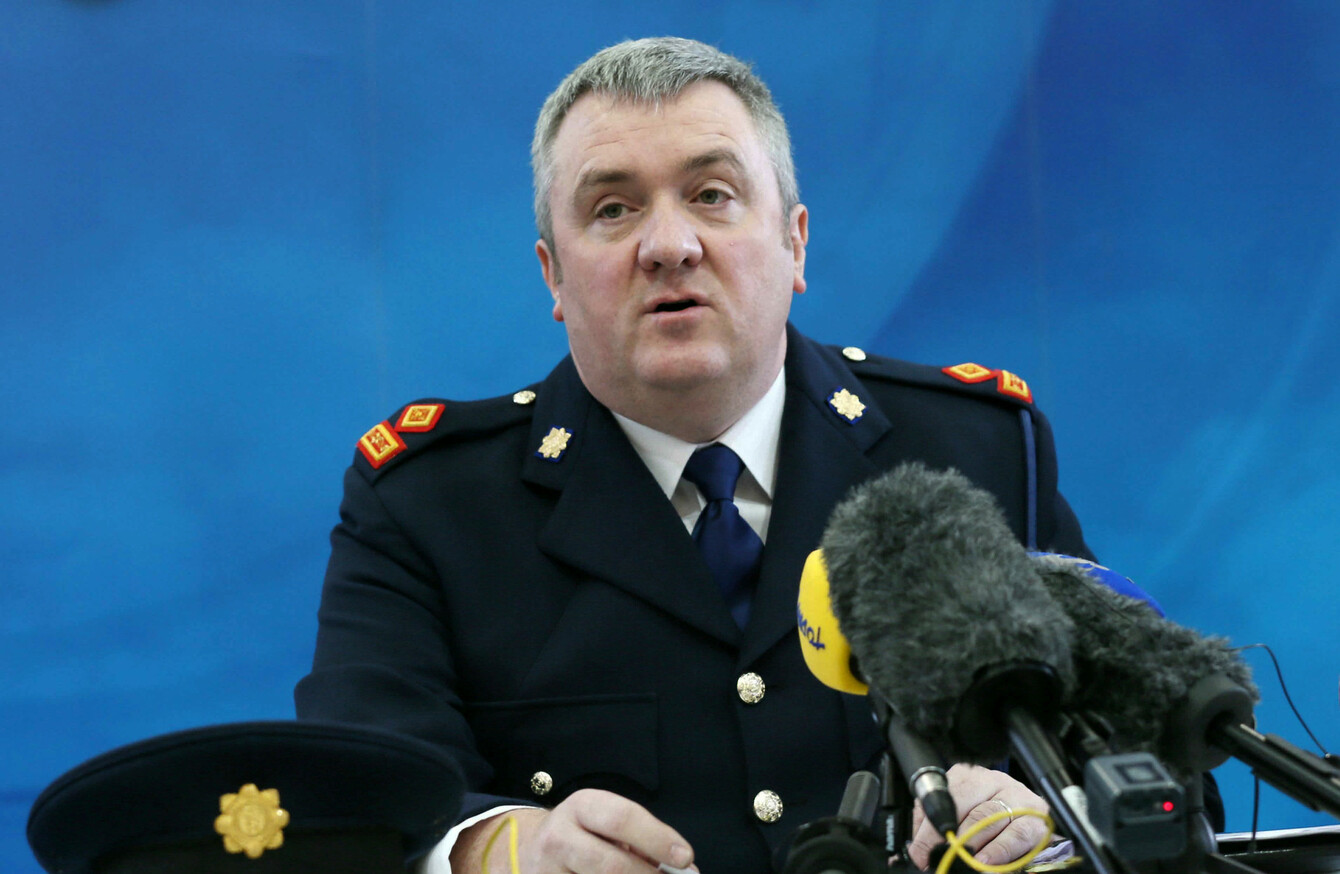 David Taylor
Image: Laura Hutton via RollingNews.ie
David Taylor
Image: Laura Hutton via RollingNews.ie
FORMER HEAD OF the garda press office David Taylor had over 11,000 contacts with journalists in the four-month period between September 2014 to December 2014, after he was transferred out of the office, the Disclosures Tribunal has heard.
Just under one-quarter of the contacts were with Eavan Murray, a crime correspondent with the Irish Sun newspaper.
The tribunal is looking at claims by Superintendent Taylor that he was ordered to brief journalists negatively about whistleblower Sergeant Maurice McCabe.
Chief Superintendent Francis Clerkin said he was asked to investigate if there were breaches of garda discipline or legislation following a report from Children's Ombudsman Emily Logan after two Roma children were removed from their family in Tallaght by gardai in October 2013.
Clerkin said it was his decision to choose Superintendent James McGowan, husband of former commissioner Nóirín O'Sullivan, as part of his team for the inquiry, and he had "no conversation with Commissioner O'Sullivan at any point in this investigation".
Clerkin said that a report prepared in Tallaght about the Roma case was emailed to senior garda officers in Dublin and to assistant commissioners. The inquiry interviewed anyone who had possession of the report, including the superintendent in charge in Tallaght, and Taylor.
Phone records
Phone records showed that Taylor was in contact with the superintendent in Tallaght, the tribunal heard.
In December 2014, both superintendents were asked to hand over their mobile phones, which they did voluntarily, Clerkin said.
"The phone we had was not the mobile device Superintendent Taylor had in October 2013," Clerkin said.
"However, we did see other information on that phone which caused me alarm and concern."
An analysis of Taylor's phone found 12 instances of "unauthorised disclosures to journalists" when the superintendent was no longer garda press officer, Clerkin said.
The investigation then sought further call records and discovered that of 11,000 contacts with journalists between September and December 2014, 2,800 (24%) were with Irish Sun journalist Eavan Murray.
The garda investigation also found that Critical Incident Reports detailing serious incidents nationwide were forwarded by Taylor to his personal email account. Clerkin said that the team suspected the reports were being forwarded from there to journalists, but they could not verify this as information in the personal email account was "being continuously deleted".
"He seemed to be frequently deleting messages as he went along. There seemed to be 70% of the messages deleted," Clerkin said.
In February 2015, a second mobile phone and a laptop computer were seized from Taylor. Messages on this phone had been deleted, the tribunal was told, leaving no record of the 1,677 SMS text message contacts on the phone.
Arrest
Taylor was arrested and questioned in April 2015, and on 4 August 2015, a file was sent to the to DPP, which recommended prosecution for unlawful disclosure of information. The DPP later directed no prosecution.
Clerkin said it was his understanding that a decision was taken in February of this year to discontinue all disciplinary proceedings.
It was put to Clerkin that Taylor said he was "targeted" to be "discredited" by An Garda Síochána.
"I simply don't accept that. As far as I'm concerned all I ever did was follow the evidence that was presented to me, and it led me to Superintendent Taylor," Clerkin said.
The tribunal continues.