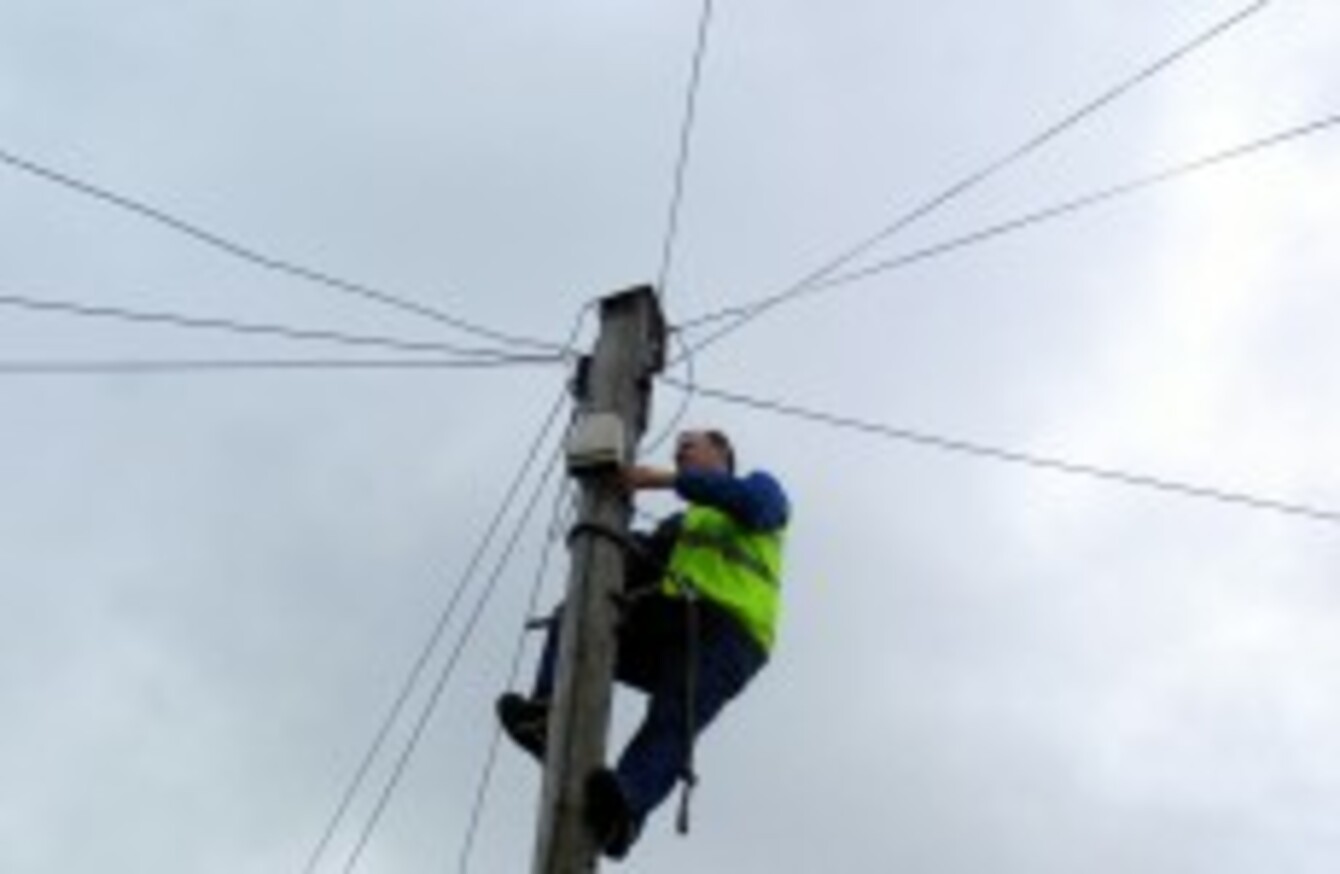 (File photo)
Image: Gareth Chaney/Photocall Ireland
(File photo)
Image: Gareth Chaney/Photocall Ireland
OVER 15,000 GAS and electricity customers in Ireland were disconnected last year for non-payment, far less than previous years.
New stats from the Commission for Energy Regulation show that in 2013 there were 10,122 electricity disconnections and 5,895 gas disconnections. Both these figures are down from 14,650 and 7,006 respectively in 2012.
The CER say that there are a number of reasons for the drop in disconnections, these include the increased roll-out by suppliers of pay-as-you-go payment options and adherence to steps required before a disconnection.
In an attempt to reduce disconnections further, the CER and the industry companies reviewed the disconnection process in January of this year, during which time customers could not be cut-off.
Disconnections resumed in February 2014 and there were 207 domestic electricity disconnections that month.
The CER say that anecdotal evidence suggests that a significant number of disconnected properties are in fact vacant.
Ar present the companies only determine if a building is vacant by judging how long it takes for the customer to reconnect the service.
In electricity if a site is not reconnected within 5 weeks, it is considered to be vacant. The same determination is made after six months in the case of gas.
This is set to change however:
"ESB Network and Bord Gáis Networks are introducing a new process by which deemed vacant sites will be identified during the disconnection process by the network technician that visits the site," the CER say in their information paper on disconnections.
Both networks introduced this process at the beginning of March 2014 and the next disconnection Report to be published in April will identify the proportion of disconnected sites that were deemed to be vacant in March.