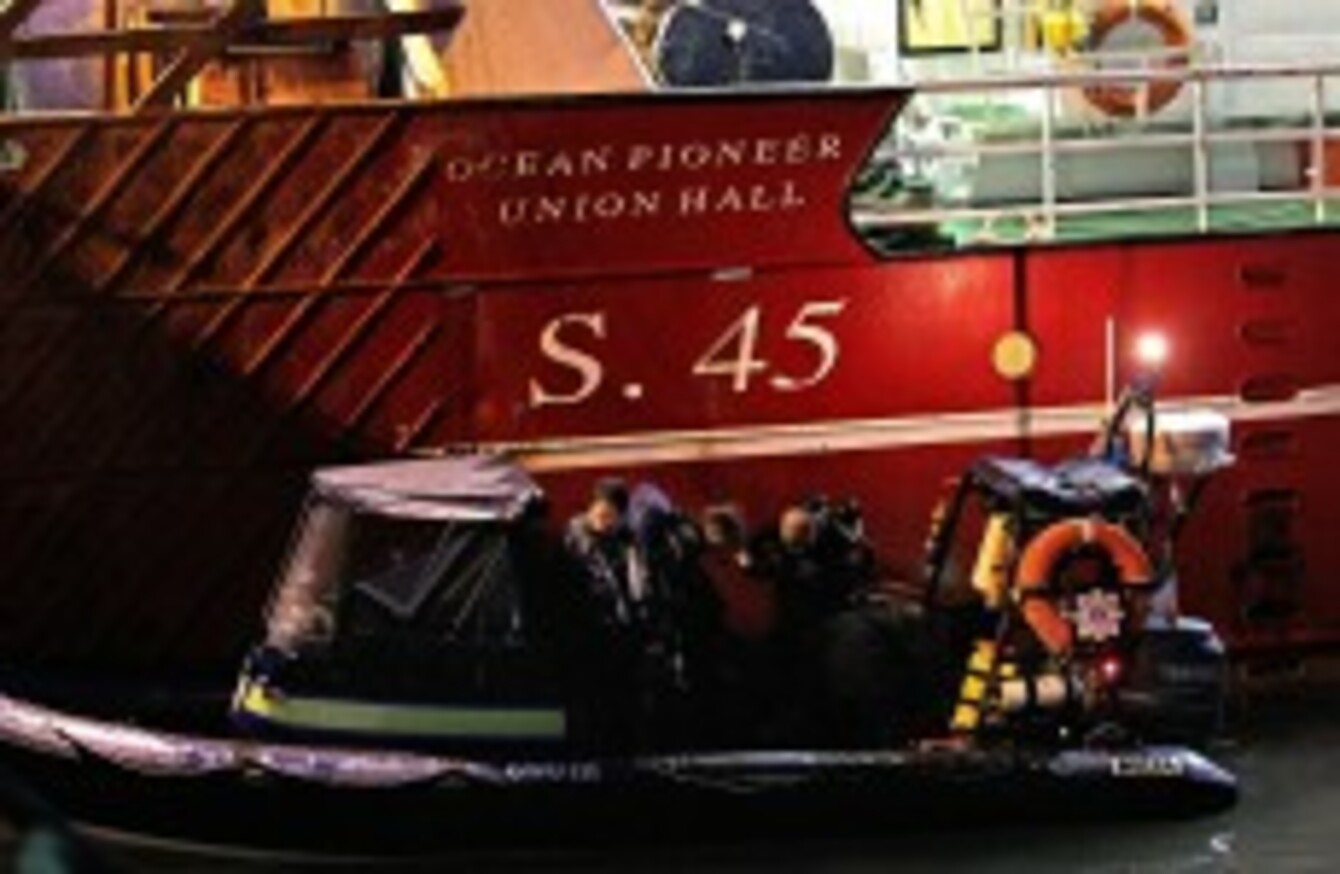 Garda dive teams prepare for a search on Wednesday
Image: Julien Behal/PA Wire/Press Association Images
Garda dive teams prepare for a search on Wednesday
Image: Julien Behal/PA Wire/Press Association Images
Updated, 6.26pm
A SIXTH DAY of searches for three fishermen missing from the sunken trawler Tit Bonhomme has ended with no results this evening.
All search operations have now been suspended for the night, with the dive teams the last to call off the effort at 5.15pm. The search will resume in the morning shortly after first light.
Earlier, coast guard officials said a large number of local residents and other volunteers were expected to join the search. Dive teams combed the water of Glandore Bay, where the trawler sank six days ago. A helicopter was due to make two searches of the area from the air.
Several coast guard units, Civil Defence volunteers and fishing vessels also scanned the surface of the sea for the missing men, while other volunteers combed the coastline.
A spokesperson for Valentia Coast Guard said emergency services were expecting an influx of volunteers from the village of Union Hall and elsewhere joining the effort over the weekend. Gardaí are helping to coordinate the search effort.
Weather conditions, which have hampered the search at times, were windy today but not enough to halt dive operations.
The bodies of two men, Attia Shaban, 26, and 21-year-old Kevin Kershaw were recovered on Thursday. The trawler's skipper Michael Hayes, 52, and Egyptians Wael Mohammed and Saied Ali Eldin are all still missing.
The only survivor of the wreck was Abdo Mohammed, the brother of Wael.