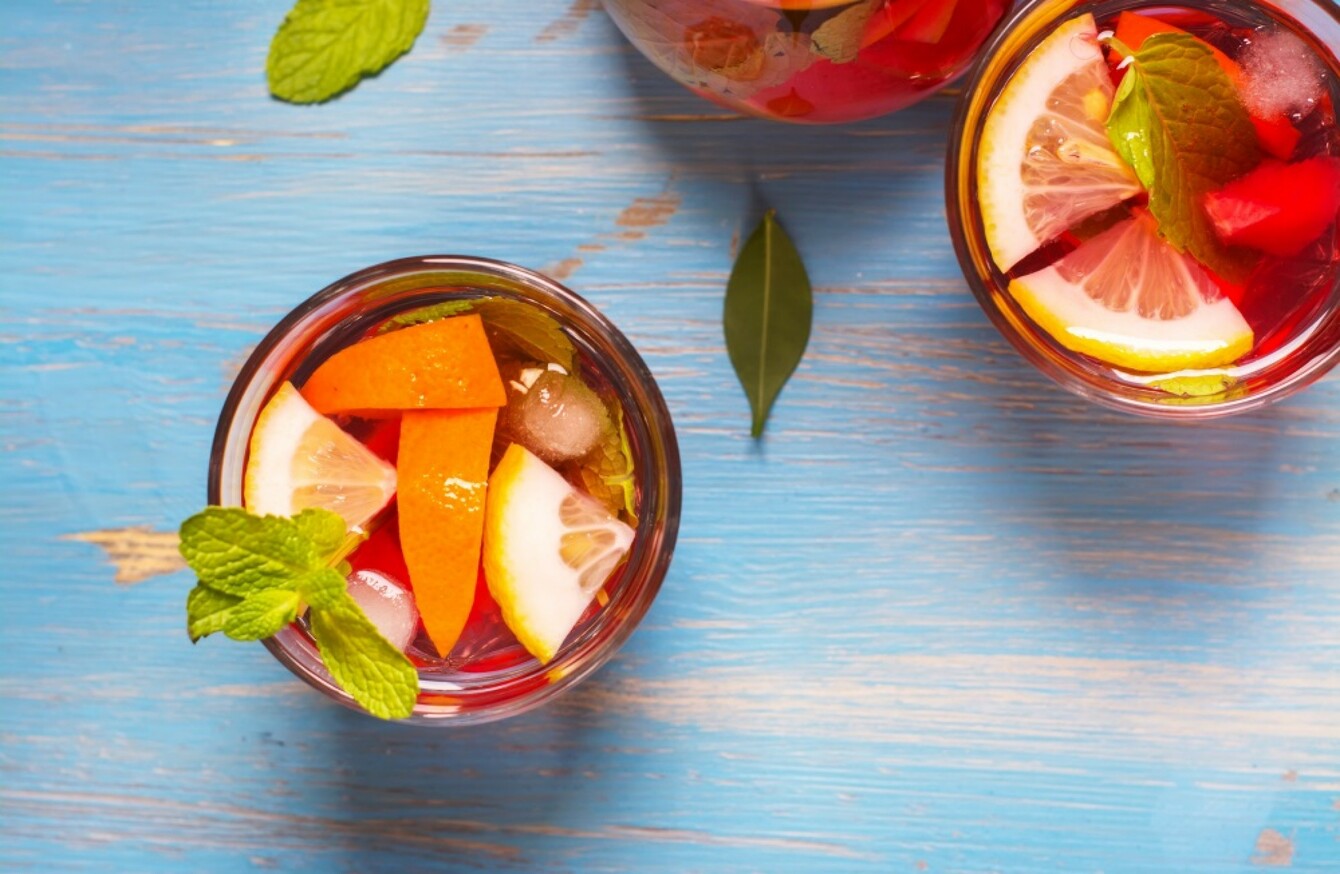 Image: Shutterstock
Image: Shutterstock
EVERY HOME COOK has their own kitchen hacks, cheats and traditions, and we want to know yours.
Each week as part of our Kitchen Secrets series, we ask readers to share their cooking tips and go-to-food and drink ideas. From the secret to quick-and-easy dinners, to the best way to scramble an egg, we set a new question every seven days.
Offering up a few cold beers or opening a bottle of Prosecco is a great crowd-pleasing move for a summer gathering. But preparing a big-batch cocktail will definitely take your entertaining to the next level.
The trick lies in finding a drink combo that's refreshing, easy to prepare, and relatively light in alcohol (with bonus points if it can easily be converted into a non-alcoholic variety).
So what are a few cocktail recipes that tick those boxes? We asked our readers to share their favourite DIY drinks ideas…
What's the best cocktail to serve up at a summer BBQ?
Lay out G&T supplies with some freshly cut fruit: Peach and rosemary is the nicest! I like most things with gin and tonic and often lay out a tray for guests with lots of different accompaniments. I include raspberries, sliced peaches, grapefruit, lemon and lime wedges, sliced cucumber, ground black pepper, rosemary, mint and basil sprigs along with lots of glasses, ice and a selection of gins and flavoured tonics.
- Donna O'Shaughnessy
Behold, the simple and sophisticated Martini Royale: Mix one part Prosecco with one part white Martini, and serve over ice with a good squeeze of fresh lime and sprigs of mint. This can easily be made in a large jug to share.
- Donna Connolly
Elderflower cordial makes any drink feel fancy: You can make your own if elderflower grows near you, or just buy a bottle. To serve, pour some cordial over ice and top with sparkling water. Alternatively add the cordial to a gin and tonic or vodka and soda with some mint leaves and crushed ice – a simple but impressive adult drink. 
- Fiona Staunton
I'm just back from Sicily, so here's what I've been drinking by the beach: It's called a Hugo Spritz and I will be serving to our summer guests too. Take a large wine glass and fill it with ice cubes. Pour 1 part of elderflower cordial or liqueur over the ice and add a few fresh mint leaves and a small slice of lime to the glass. Top off the whole thing with a generous slug (4/5 parts) of chilled prosecco and give it all a stir. That's it! This drink must be  served cold and, preferably, somewhere warm and sunny… hopefully that place is Ireland.
- Ross Boxshall