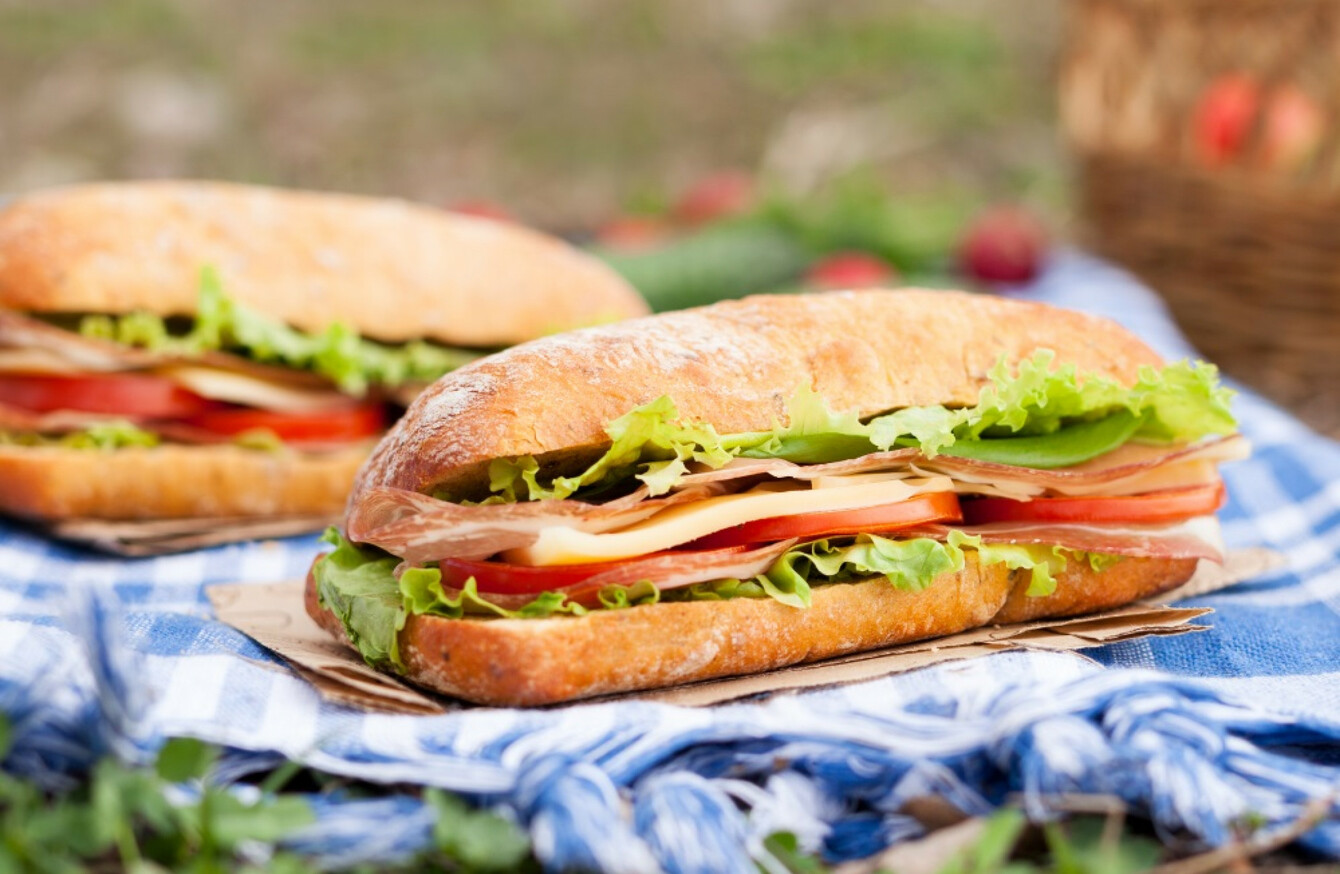 Image: Shutterstock
Image: Shutterstock
EVERY HOME COOK has their own kitchen hacks, cheats and traditions, and we want to know yours.
Each week as part of our Kitchen Secrets series, we ask readers to share their cooking tips and go-to-dishes. From the secret to quick-and-easy dinners, to the best way to scramble an egg, we'll have a new question every seven days.
In the park, at the beach, up a mountain… Packing up a picnic for a sunny lunch al fresco is one of the simplest pleasures of the summer months, and a good sandwich is sometimes all you need to make it happen.
But not every sandwich can handle being wrapped in tinfoil and carted around in a backpack for a few hours. This week, we asked our panel for the sandwich combos that can stand up to the portable picnic lunch challenge.
What's the best sandwich combo for a summer picnic? 
Salami, pesto and mozzarella is portable perfection: I make a notions-y Italian twist on ham and cheese. Outdoor eating should be as hassle free and portable as possible. Bonus points for something that won't stink up your car/bag, go off in the sun or drip all over your clothes.
Grab some fresh ciabatta and slice lengthways. Spread a little basil pesto on each side and layer the bottom slice in this order; Italian ham, thinly sliced mozzarella, basil leaves, sun-dried tomatoes, olives, rocket, salami. Make sure to use small amounts of these ingredients as there is a lot and you don't want an exploding sandwich.
Cover with the top slice and press down firmly. Wrap with tinfoil, parchment paper or a biodegradable alternative. Being a crusty bread, the ciabatta will not go soggy and the salami and ham will act as barriers for the oily/juicy ingredients in the centre – the 'moistmaker' if you will. Ross Geller would be impressed. 
- Donna Connolly
Keep it simple with ham or beef in a soft roll: Add some seasoning to the meat and you can't go wrong. Of course, additions are always welcome: I love sliced pickle, and if it's close to lunchtime I'll add cucumber (but leave it too long and your bread will be soggy).
My rule of thumb is to keep the sandwich itself very basic, and then serve it with hardy extras like baby tomatoes, a few crisps, and some fruit for after. 
- Ross Boxshall 
I use the "build your own sambo" approach: I like to have a variety of salads, meats and cheeses, along with fresh crusty bread. Doing this will ensure no soggy sambo disasters. Thinks like red cabbage slaw made with chopped red cabbage, carrots, onion, mayo, raisins and seasoning, along with some shredded roast chicken. And no summer picnic is complete without something sweet. Fresh berries infused with orange juice, a dash of something boozy and sugar, topped with a dollop of mascarpone and you've got a picnic fit for a king.
-  Angie Nolan