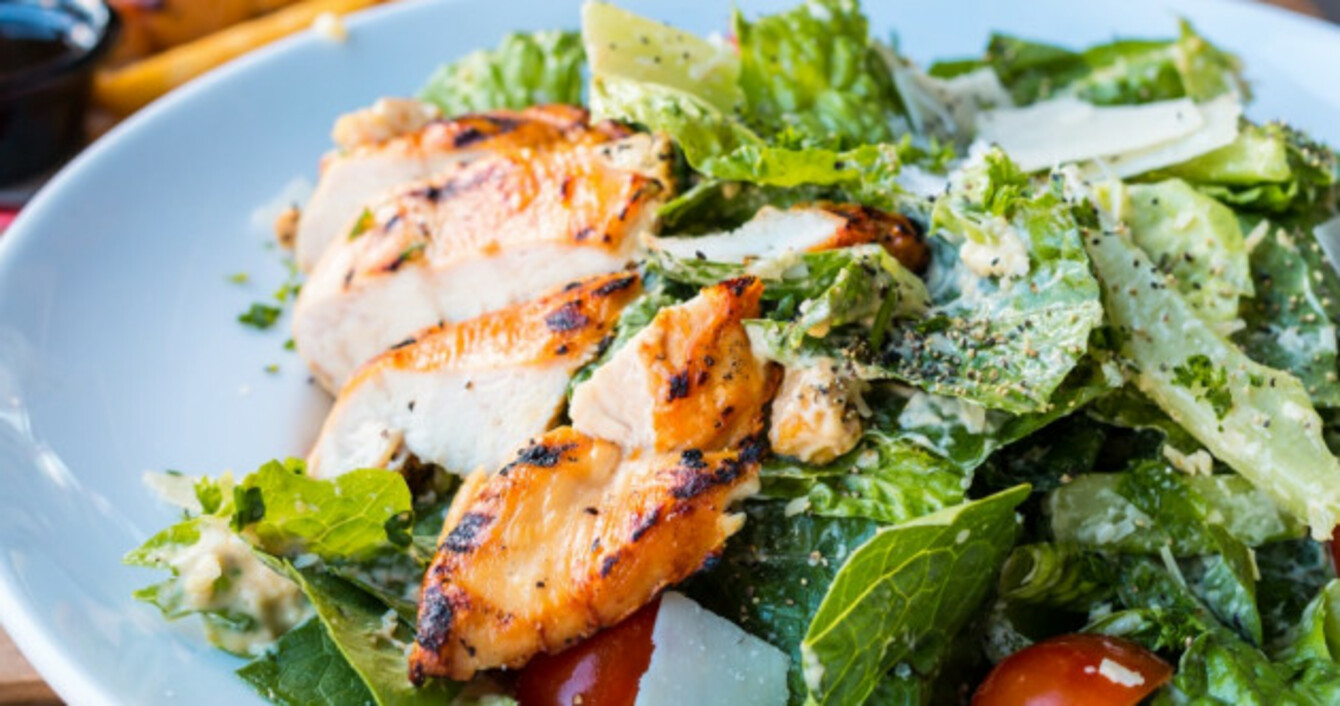 Image: Shutterstock
Image: Shutterstock
'IT'S TOO HOT to cook!' It's the overheated war cry of the Irish mammy.
So what to do when you'd rather be outside with a book in the garden, but you still need to feed yourself – and others?
Here are eight ideas for full flavoured summertime suppers that don't involve spending too much time in the kitchen, or battling with a hot oven…
1. DIY summertime tapas: Sometimes knowing what not to cook is the best cooking idea of all. Pick up an assortment of salami and chorizo, a chunk of oozy Irish cheese, a selection of olives, sweet-scented cherry tomatoes and a loaf of good crusty bread.
Slice the bread, lay the cheese and meats out on a big chopping board, decant the olives into a bowl, add some tapenade, pesto or hummus for spreading and, hey presto! Dinner is served.
2. Egg salad on rye bread: Eggs are your best friend for sunny summer dinners. Any meal is complete when you take the put-an-egg-on-it approach, but a hot day is no time for a fried egg. Instead, soft boil a stack of eggs and store them in the fridge for a few days, for when you need them most.
To soft boil, cook eggs for seven minutes in boiling water, then cool in an ice bath. My favourite way to use them is in an open egg salad sandwich: mash an egg with mayo, Dijon mustard and chives, season well with flaky salt, and then pile high on rye toast. If you don't fancy bread, cut your eggs in in half and eat over a tuna and bean salad.
3. Poached chicken with lemon mayonnaise: I made this discovery a few summers ago when I couldn't bear to turn on the oven: poached chicken is unexpectedly easy and totally delicious, especially when eaten with new potatoes, a green salad and mayonnaise.
Put a good quality whole chicken, chicken thighs or chicken breasts in a big pot, cover with cold water, add a few vegetables and herbs (carrots, celery, onion, bay, parsley) and simmer gently until cooked (about an hour for a 1.5kg chicken).
Allow to cool in its stock in the fridge before removing the skin, carving and serving. Doctor a jar of mayonnaise with some lemon juice for piquancy. Bonus points if you can find some tarragon to add. A whole chicken serves four hungry people.
4. Baby gem cups with roast chicken: Too hot for poaching? Buy a rotisserie chicken instead, allow to cool and turn it into a self-assembly dinner. Shred the chicken and pile on a plate. Cut ½ cucumber and 1 carrot into matchsticks, chop up a small bag of salted peanuts and finely chop a handful of mint and coriander. Soak 75g rice noodles until soft. Place each ingredient into an individual bowl and line up in the centre of the table. Grab a stack of baby gem leaves (or rice paper wrappers if you can find them, dipped briefly in water to soften) then layer up the chicken, veggies, noodles, nuts and herbs. Don't fill too much or it will all fall apart. Eat with an easy dipping sauce made by whisking some sweet chilli sauce with rice vinegar. Serves four.
5. Roast squash, chickpea and feta salad: Salad can be dinner too. You just need a decent assortment of flavours and textures, a substantial carb or protein to add heft and top the whole thing off with a good dressing. I don't use too many delicate greens as I always want leftovers for the next day's lunch.
Start with a big wide bowl, add half a roasted butternut squash, in bite-sized chunks, and a drained and rinsed tin of chickpeas. Sprinkle in a handful of whatever fresh herbs you have nearby, crumble over half a packet of drained feta, top with toasted pumpkin seeds then toss gently with your favourite dressing.
I make jars of this basic vinaigrette and keep it in the fridge, ready for the next salad dinner: 1 part vinegar, 2 parts oil, salt and pepper and extra flavour from Dijon mustard. Taste as you go and season everything well. 
6. Smoked mackerel and pasta salad: Boil the kettle first, and you'll find that pasta (or the rice lookalike orzo) are so fast to cook that you won't even have a chance to get stressed out. Cook 400g pasta or orzo in salted boiling water until al dente, adding 100g frozen peas for the last 2 minutes. Drain, rinse with cold water and drain well again. Tip into a large serving bowl. Skin and flake 200g smoked mackerel into bite sized pieces and add to the bowl with 4 thinly sliced spring onions. Whisk zest and juice of 1 lemon with 4 tablespoons olive oil, season well and toss everything together. Sprinkle with a handful of toasted flaked almonds. Serves four.
7. A cheese and tomato stuffed picnic loaf: When it's too hot to be in the house, never mind the kitchen, take dinnertime outside. Ring the changes on regular sandwiches by layering all your favourites fillings inside a picnic loaf instead.
Take a small cob loaf, slice off the top – this will be the lid – and pull out soft bread in the centre, leaving the crust intact. Brush the inside with some good olive oil, then start filling. I like (in this order) basil leaves, roasted red peppers, ham, sliced tomatoes, sliced mozzarella and baby spinach leaves. Fill right to the top, drizzling each layer with a little olive oil or balsamic vinegar and seasoning as you go, then replace the lid. Wrap tightly in cling film and place in the fridge for a couple of hours, weighed down with a heavy pan to compress the layers. Cut into quarters to serve.  Serves four.