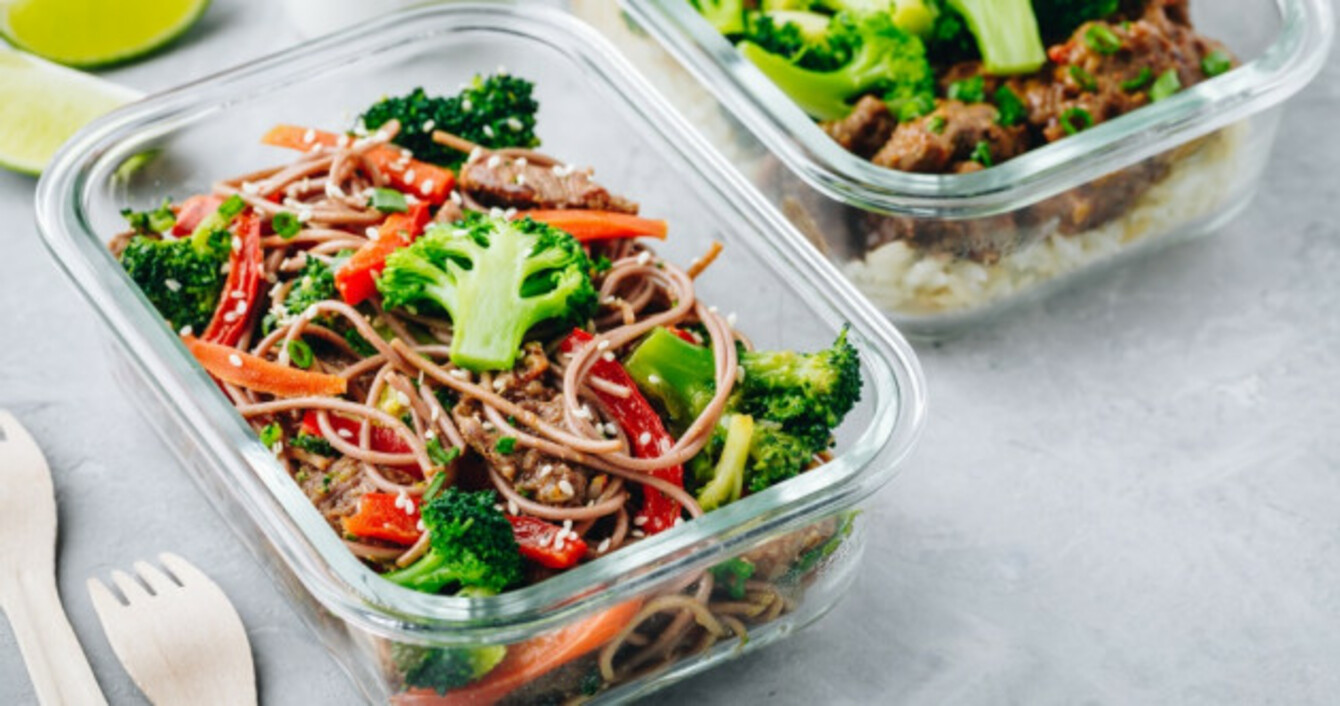 Image: Shutterstock
Image: Shutterstock
WE ALL HAVE the greatest of intentions when it comes to leftovers.
We make a big pot of soup or a big batch of cottage pie, brimming with smug feelings at the thought of meals for the week. Or we carefully pack away the remainder of a big dinner, figuring it'll definitely get eaten in the coming days.
But leftovers often get forgotten about as the week rolls on, or they're stored incorrectly meaning they just never taste quite as good on day two. Here are some mistakes you've probably been making with your leftovers – and how to fix them…
Mistake #1: Thinking labels are a waste of time
Jennie Jacques de Cisneros of Minimal Waste Grocery is an expert in cutting down on food waste. Her advice? Freeze everything, but be organised about it:
You have to label things or else they're still going into the depths of beyond in the dark place.
Mistake #2: Using the wrong type of container
Jacques de Cisneros does point out that you need to be careful what vessel you use for freezing your leftovers. "A lot of people are now starting to freeze things in glass jars because they're trying to not use plastic," she says. "But they're making the mistake of overfilling the glass jar. Be careful not to get them too full, or they'll crack."
Mistake #3: Re-heating food using the wrong appliance
Over-reliance on the microwave is bad news for your leftovers game. Writing for The Kitchn, Christine Gallary says it's best to reheat your leftovers in the manner they were originally cooked. That means that if you've baked a lasagna, putting a piece back in the oven to reheat is going to give you the best results. Likewise, if you've made soup in a saucepan, gently re-heating it on the hob is the best bet. If you're at home, the above is a good rule of thumb to live by – and for the office, if you can't face the microwave, make a leftovers lunch that can be eaten cold.
Mistake #4: Using the microwave in the wrong way
In places like the office kitchen, a microwave is usually your only bet for reheating food. Even with this simple appliance, there's a right and a wrong way to use it. Greatist has some smart tips, like sprinkling some water over your leftovers before heating to stop things drying out, or microwaving in repeated short bursts of 20-30 seconds, until the food is fully heated through, rather than going in at high heat for three or four minutes.
Mistake #5: Reheating your leftovers more than once
This one is a huge food safety error. No matter how good those leftovers look, if they've already been reheated, you most definitely should not reheat them again, according to the Food Safety Authority of Ireland. That means that if you stick that dish of spaghetti bolognese into the microwave, you'd better finish it in one sitting, and most certainly do not re-freeze any thawed leftovers.
Mistake #6: Not using the hob enough
Bread-based items like naan bread, or leftover pizza, will only go soggy if reheated in the microwave – but the oven can leave them too dry and chewy. A pan on the hob is your best bet here, according to The Kitchn, giving you a crispy crust without zapping all the water out.
Mistake #7: Putting hot food into the fridge
When you're ready to put your leftovers in the fridge or freezer, make sure they've cooled to room temperature, according to Safe Food. If you don't wait, the leftovers will raise the overall temperature of your fridge or freezer and you'll risk contaminating everything else in there. So place your leftovers in a bowl or Tupperware container where they'll cool relatively quickly, and then move them to the fridge or freezer.
Mistake #8: Not being imaginative enough with your leftovers
Rather than lumping the food into a plastic container and reheating it the next day, start considering ways to give your leftover ingredients a new lease of life in a second dish. "When you make a dinner, perhaps a Sunday type dinner, and there's not enough stuff left to have the same dinner again, I would go the route of frittatas, quiches and pies," says Jacques de Cisneros. "That way you can make a whole dinner for the whole family again, out of just the leftovers of the dinner."