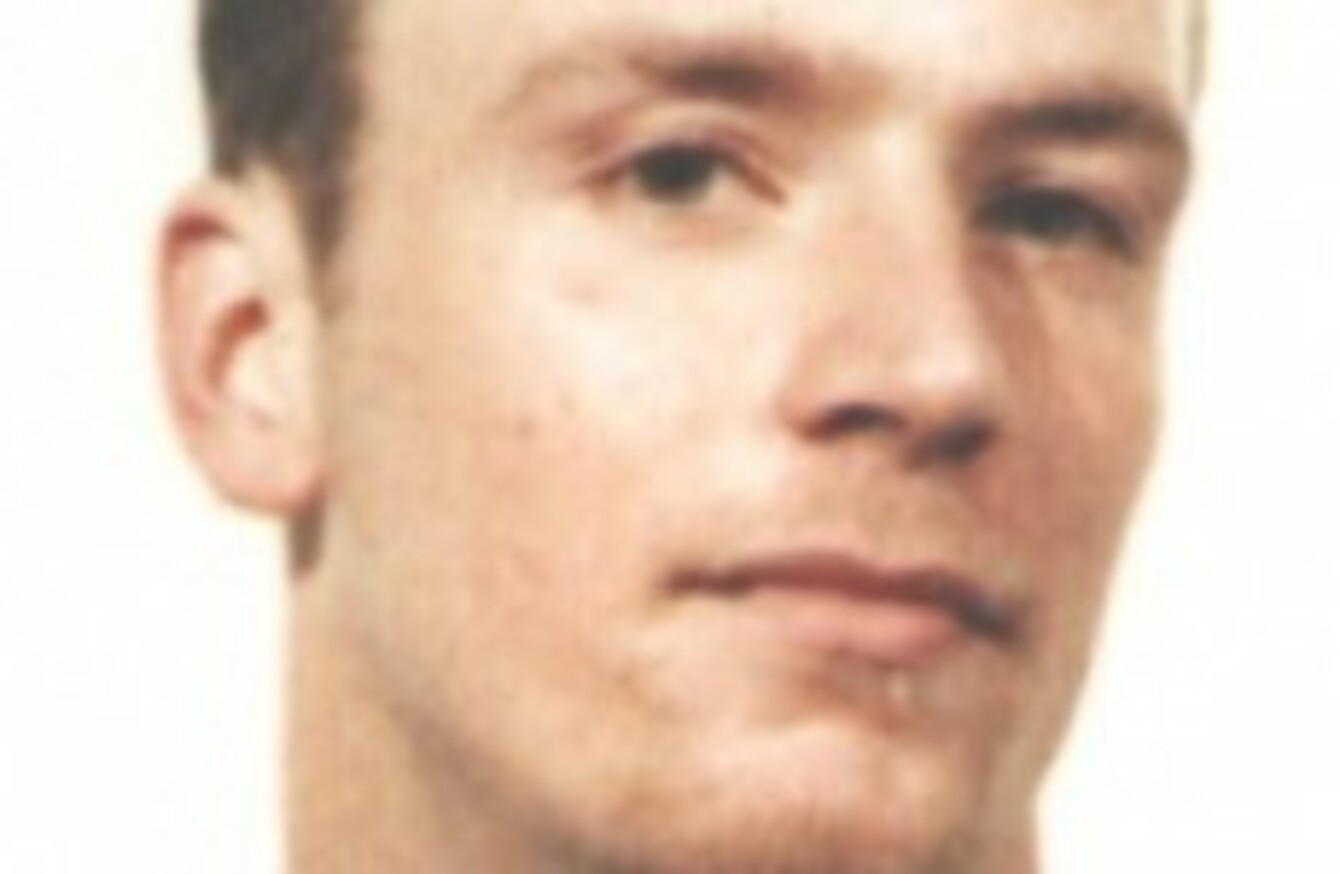 Image: Interpol
Image: Interpol
ONE OF EUROPE'S most wanted men was captured in Croatia recently after the Gardaí and Interpol received assistance from the Irish media and members of the public.
Morgan Schreurs, who is believed to be about 39-years-old, is suspected of killing a Belgian national in Brussels in November 1999 and has been sought for questioning since.
As part of an international joint police operation, Gardaí issued a fresh appeal for information about the Dutch national on 19 June this year. It was believed that he had worked in a number of Dublin pubs under the alias DJ Morgandroid during the past 13 years.
After his profile was featured across Irish media outlets – including this site – a number of people came forward to confirm that the suspect had resided in Ireland for a number of years before moving to Croatia.
When this information was verified on 20 June, Gardaí liaised with Interpol and their Croatian counterparts who located Schuers in the seaside town of Rovinj. Local police secured his arrest just two days later.
Schreurs' story was highlighted as part of Interpol's Operation Infra-Red 2012 which aims for more high-profile arrests. The mission focuses on serious crimes including murder, child sex abuse, rape and fraud.
He was one of 25 targets of the international media phase which the General Secreatariat has chosen from a list of 500 subjects. He is the only wanted person on that list with links to Ireland.
It is the first successful arrest of the mission.
The head of Interpol's Fugitive Investigative Support (FIS) unit, Stefano Carvelli praised the Gardaí for their involvement.
This is a perfect demonstration of what can be achieved through cooperation between the public and police and I would like to congratulate all those involved, Belgium for including him in the operation, the person who provided the tip-off and the officers in Ireland and Croatia who made sure this information was acted upon rapidly.
"This case also serves as a warning to other fugitives that no matter how long it takes, Interpol and its member countries will continue our efforts in finding them and bringing them to justice," he added.
The operation, which started on 14 May, will continue to 20 July. Of the 500 targets, the Gardaí have played a significant role with 20 cases. To date, two have been arrested and are pending extradition. Another four have been positively located. Infra stands for International Fugitive Round-up and Arrest.