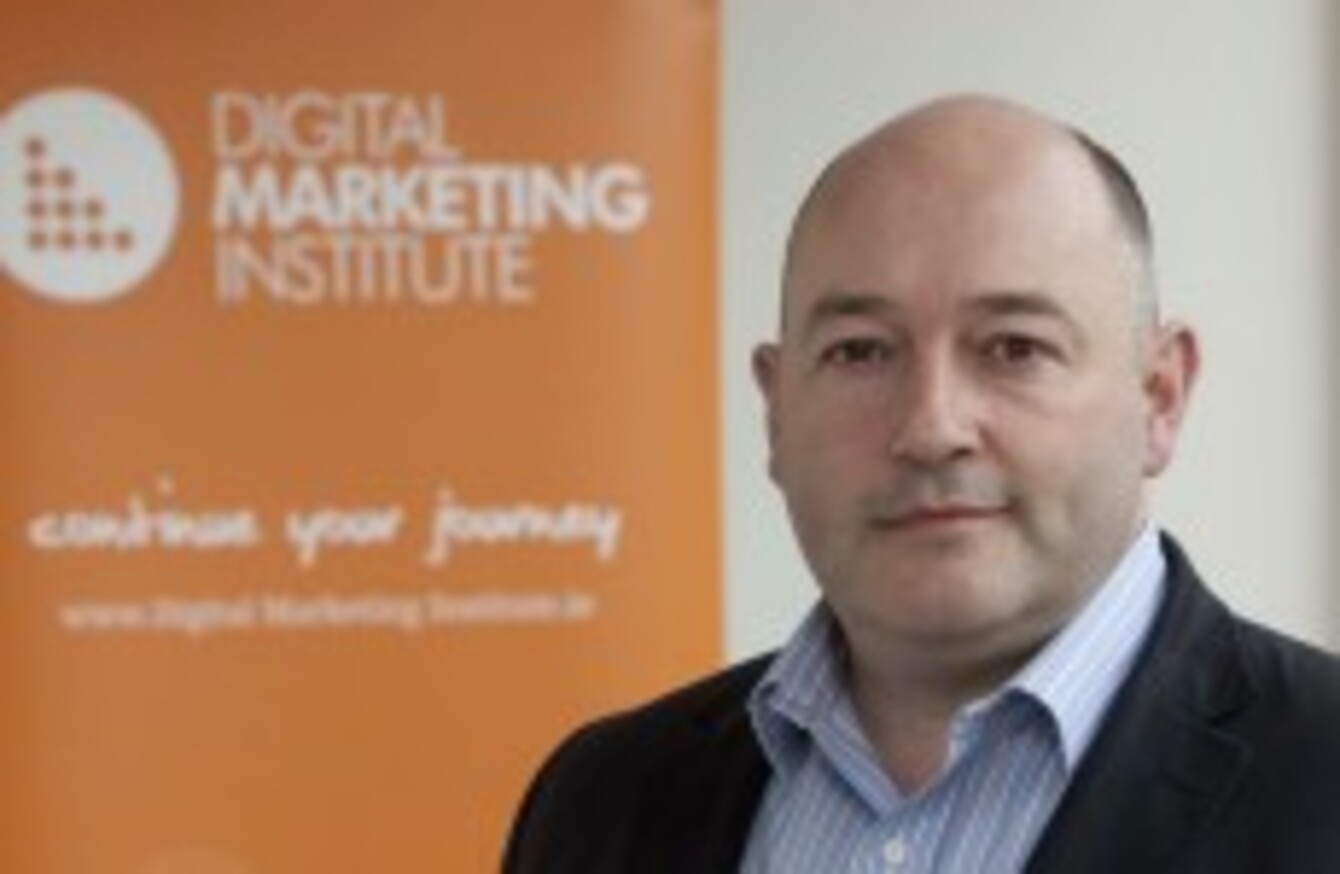 The Digital Marketing Institute's Ian Dodson.
Image: Colm Mahady/Fennells
The Digital Marketing Institute's Ian Dodson.
Image: Colm Mahady/Fennells
IRISH GRADUATES NEED to stop turning their noses up at internships and use their digital skills to help get small businesses up to speed with technology, according to a major training provider.
Digital Marketing Institute (DMI) co-founder and CEO Ian Dodson told TheJournal.ie ambitious students from all over Europe were constantly asking him for internships – except those from his home country.
"I've got kids calling me from Germany, England and the Czech Republic, banging on my door; they're not coming from Ireland," he said.
"It is an absolute standard approach, internationally, for people to get experience."
An unabashed supporter of the government's controversial JobBridge scheme, Dodson said he would like to see more internships opened up as figures showed the program had been working "really well".
SMEs need digital skills, graduates need experience
He said there was still a "huge gap" to be filled in Irish businesses' use of the internet to connect with customers and digital-literate graduates should be offering their skills to struggling SMEs (small and medium enterprises).
A recent DMI report said 83% marketing professionals failed on entry-level digital tasks and small businesses – particularly those outside Dublin – were the furthest behind when it came to technology skills.
It also found workers in entry-level marketing jobs typically had much better tech skills than their bosses and Irish digital proficiency was 34 per cent below international rivals.
The good times are over
Dodson said Irish graduates had got used to finding easy jobs during the boom, but now it was back to business as usual – building skills through internships before expecting to get paid a full wage.
"When you come out of college you have practically no job experience, whatsoever," he said.
"(Businesses) are hiring based on: 'come in and hit the ground running, we need people to be productive and you need to be productive today'."
While there was more the government could do to connect ex-students and small business, Dodson said graduates should be taking the initiative and approaching people for internships - in return for a job if they could prove their digital skills would make employers money.
"The thing about the government approach is it takes them a long time to get off their backsides," he said.
READ: Marketers make use of social media – but they also fear it
READ: Want to know the secrets of digital marketing for SMEs?