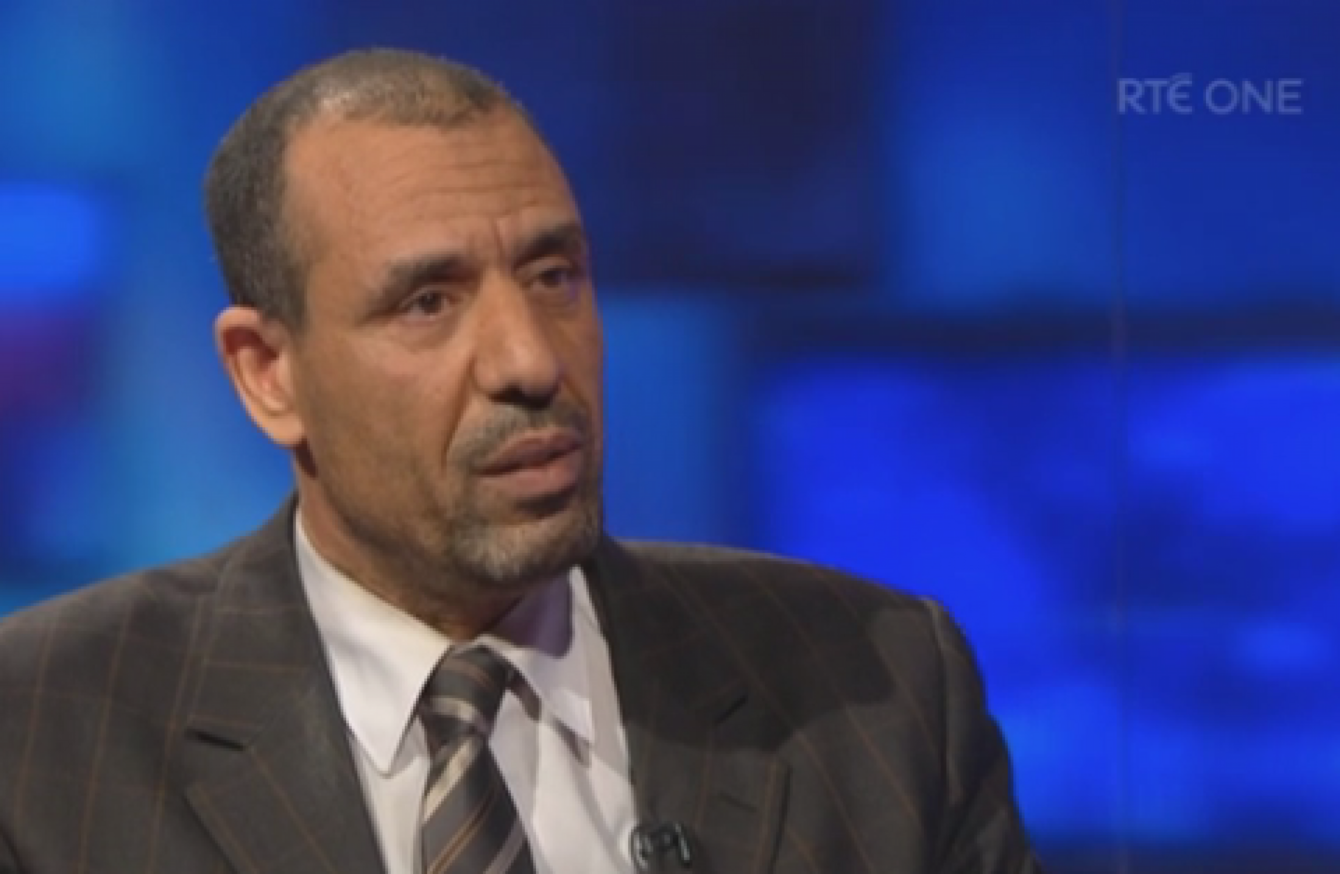 Image: RTÉ Player
Image: RTÉ Player
ORGANISATIONS HAVE BEEN criticising the comments of a leading figure in the Irish Muslim community, where he claimed female genital mutilation is acceptable in some cases.
Dr Ali Selim told Prime Time that if a parent wants his daughter to undergo female genital mutilation (FGM), then they should seek the advice of their doctor as it can be necessary for medical reasons.
"We see female circumcision in the same way we see male circumcision. It might be needed for one person and not another, and it has to be done by a doctor and practised in a safe environment," Selim said on Thursday.
Since then, Selim's comments have come under sharp criticism from various quarters, with healthcare professionals, family organisations, and activists campaigning against the FGM culture refuting his claims.
The Irish College of General Practitioners and other medical organisations have clarified that there is no medical reason for FGM and it should never be done. The World Health Organisation has also condemned the 'medicalisation' of FGM.
Yesterday, the Imam of the Islamic Cultural Centre of Ireland Shaykh Umar Al-Qadri said that he had been contacted by Muslim medical doctors in Ireland who were "appalled" by Selim's remarks.
He released a statement to clarify the practice of female circumcision within the Muslim community.
Today, we know fully of the many harmful effect of FGM: including difficulty urinating, giving birth and a partial or complete loss of sexual pleasure, as well as the risk of infection and further complications from unsterilised equipment and unqualified practitioners.
"Sometimes, this practice is justified as a form of maintaining chastity: in direct contradiction to the basic tenets of Islam, as the Prophet Muhammad clearly stated that a husband should ensure his wife's physical pleasure."
This morning, the medical director of Ireland's only specialist clinic for the treatment of female genital mutilation said the procedure has absolutely no medical justification.
Dr Caitriona Henchion, medical director of the Irish Family Planning Association and its FGM clinic said:
"FGM is never medically indicated. It causes harm and has no health benefits.
Indeed, it can result in serious short- and long-term health complications, such as pain, infection, menstrual problems, urinary tract problems and sexual difficulties.
"It is also associated with serious complications in childbirth. FGM is recognised internationally as a violation of the human rights of women and girls and is a criminal offence in Ireland."
Henchion added that "any attempt to medicalise the procedure is unacceptable and a violation of the basic principle of medical ethics".
In our specialist clinic, we hear first hand of the devastating impact FGM can have on the physical and psychological health of women and girls.
The harm it causes can never be minimised or disregarded. There is never any justification for FGM, medically or socially.
Fine Gael TD Marcella Corcoran Kennedy has called for a national strategy to combat FGM in the wake of Selim's remarks.
"The practice of FGM has been illegal here since 2012, and it is also illegal to travel to have it carried out," she said.
"Tuesday was the international day for zero tolerance of FGM. This practice is recognised internationally as a violation of the human rights of women and girls.
"It has serious social, health and psychological consequences and is one of the most pervasive forms of gender based violence."