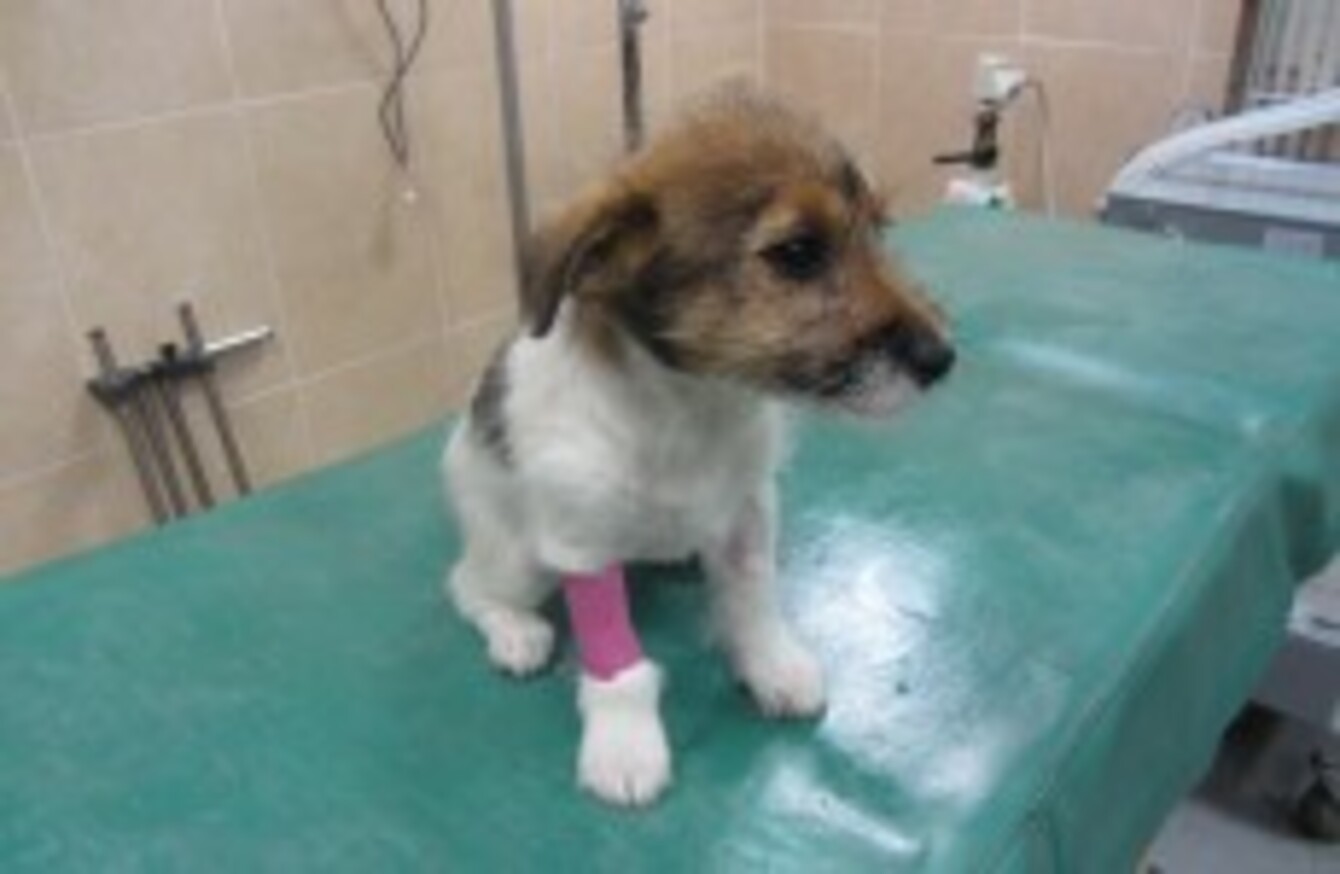 Missy
Image: ISPCA
Missy
Image: ISPCA
*Warning: Some may find the below image distressing
THE ISPCA IS appealing for information in relation to an injured Terrier puppy who was found in Portlaoise.
Missy was spotted wandering on the Dublin Road last Wednesday morning (17 September).
Seeing her injuries, a passerby brought her to a local veterinary surgeon for treatment.
Upon examination it was revealed that a tight chord had been tied around her tail as a form of tourniquet and the tail then cut off.
The area under the base of the tail had swelled up due to the trauma inflicted.
After initially making her comfortable and administering first aid, the veterinary staff later sedated Missy and cleaned and stitched the wound.
The ISPCA has highlighted the fact that it is now a criminal offence for a lay-person to dock the tail of a pup at any age, and that anybody found to have performed the procedure can and will be prosecuted.
ISPCA Chief Inspector Conor Dowling said: "This was a barbaric act perpetrated on a vulnerable young pup. We would ask that anybody with any information that might assist us with our enquiries come forward so that those responsible can be held to account".
For further information, please contact the ISPCA National Animal Cruelty Helpline on 1890 515 515.