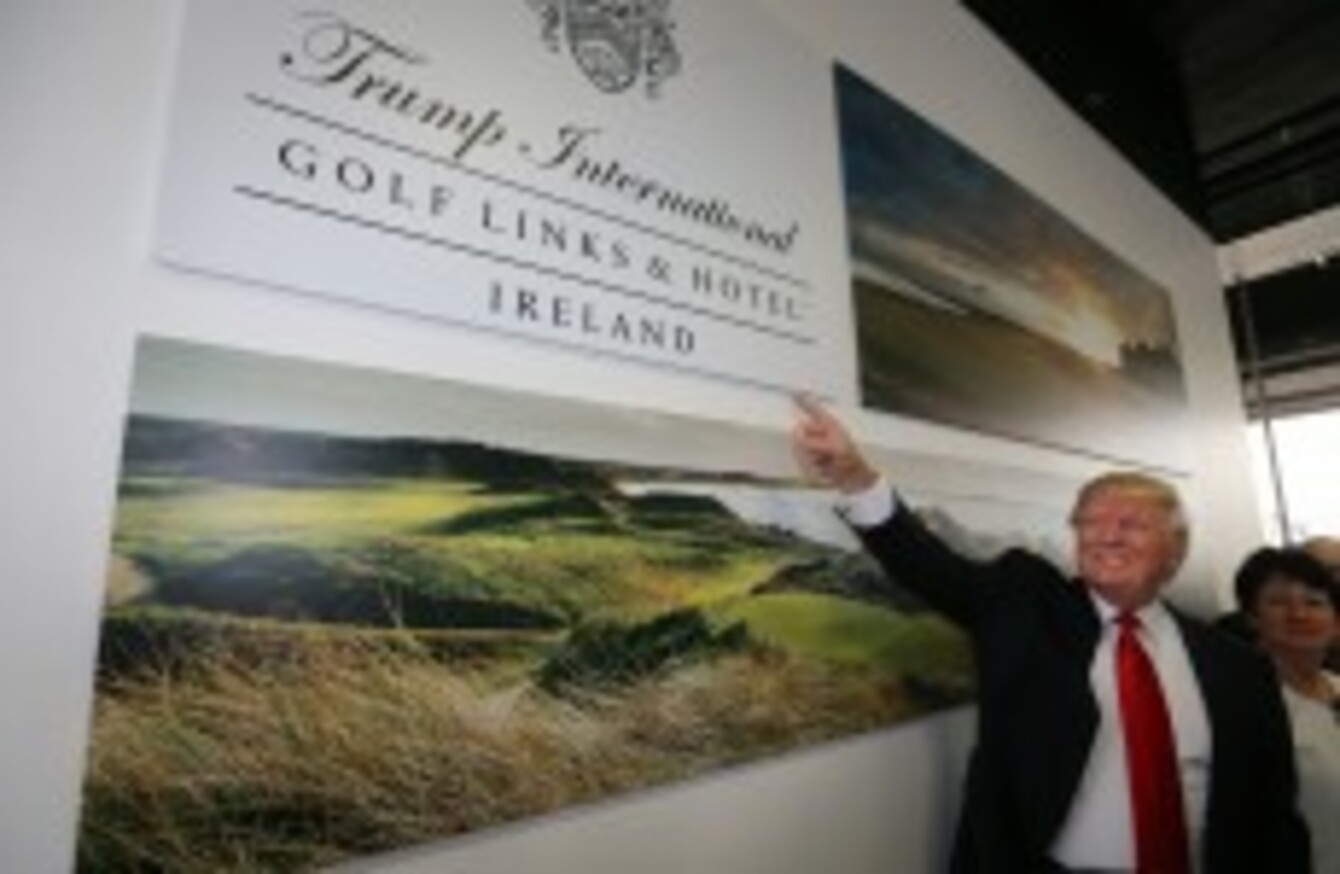 CONSERVATIONISTS HAVE WELCOMED the news that American billionaire Donald Trump has withdrawn plans to build a coastal erosion protection system at his luxury hotel and golf resort in Doonbeg.
Plans had been lodged with Clare County Council to reprofile the dunes in the area to prevent them being washed away.
It is believed additional vegetation was also planned to be introduced on the sand banks.
Last year, the council were angered when rock armour was moved on to the site without first getting permission.
The Carrowmore dunes have been designated a Special Area of Conservation and a Natura 2000 site.
Tony Lowe from the Friends of the Irish Environment group said it was a positive development the application had been withdrawn.
He said the National Parks and Wildlife have long voiced their concerns about the development of the protected area, which includes grey and white dunes as well as the Vertigo angustior (the Whort Snail).
Trump bought the Doonbeg Golf Club last year, stating at the time that "it will soon be an unparalleled resort destination with the highest standards of luxury."