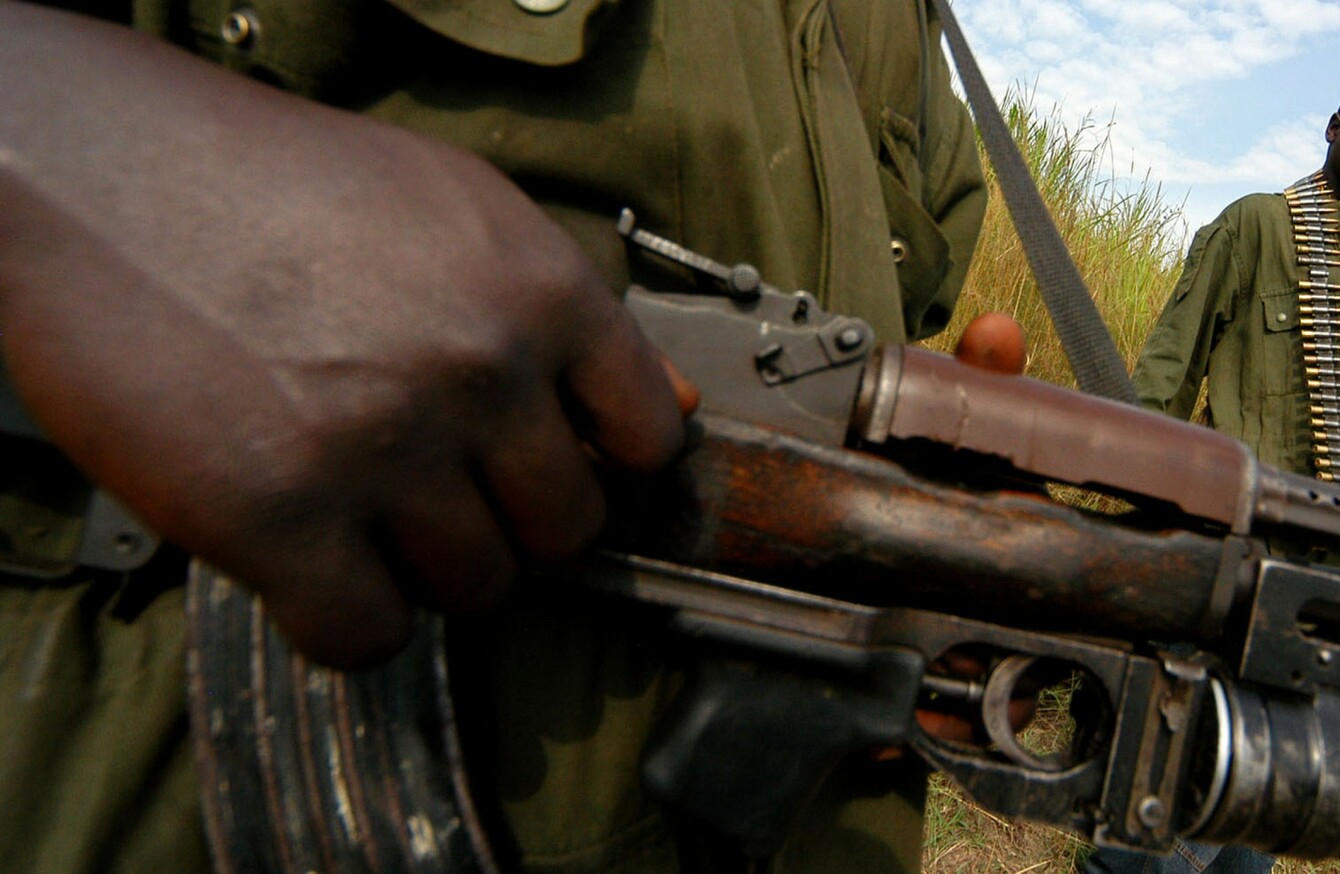 Image: Riccardo Gangale/PA
Image: Riccardo Gangale/PA
AUTHORITIES IN THE Democratic Republic of Congo have arrested a provincial deputy and 74 others accused of belonging to a militia that carried out killings and mass rapes in the country's restive east, the justice minister said.
South Kivu province lawmaker Frederic Batumike was the leader of the violent group, which goes by the name of "Djeshi ya Yesu" (Jesus' Army), Alexis Thambwe Mwamba said at a press conference in Kinshasa.
He said Batumike was suspected of having ordered the murder last March of Congolese human rights activist Evariste Kasali and the 2012 killing of German national and local land owner Walter Mueller.
The minister also accused the militia of raping around 30 girls, saying that Batumike had hired "a fetishist who told the militiamen to rape very young girls to be assured of acquiring supernatural protection".
Batumike and the other suspects were taken into custody this week in Bukavu, the capital of the country's troubled South Kivu province, the minister added.
There have long been claims of recurrent sexual violence in the resource-rich but volatile region, home to dozens of armed groups.
- © AFP 2016.