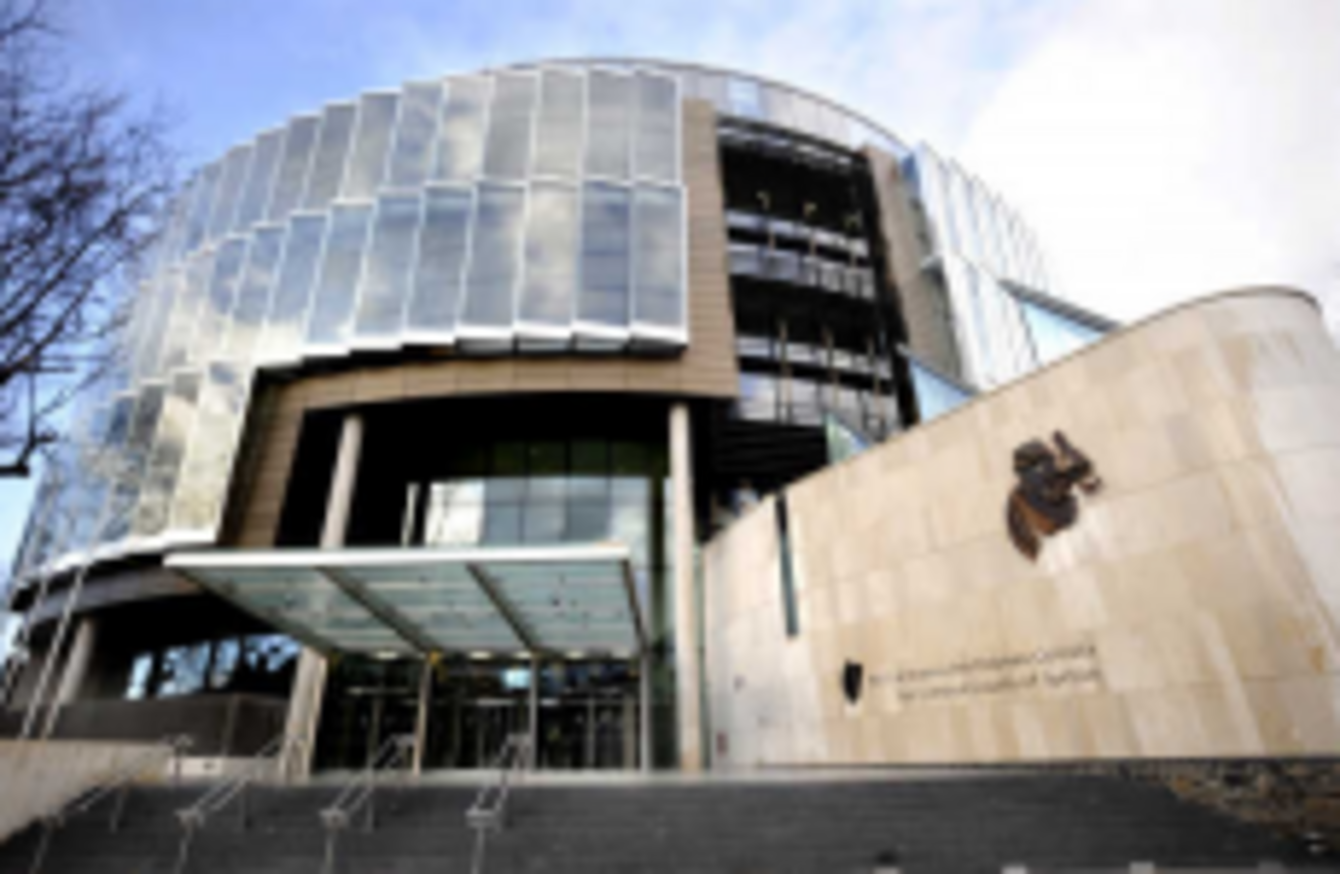 Image: RollingNews.ie
Image: RollingNews.ie
A TEENAGER JAILED for life two years ago, having lured another teen to his death by pretending to be a girl over text messages, has had his appeal against conviction dismissed on all grounds.
Marcus Kirwan, of Cooley Road, Drimnagh, Dublin, who is now 22-year-old, had denied murdering 19-year-old David Byrne in Dublin four years ago.
The Central Criminal Court heard that Kirwan had lured Byrne to a meeting on the night of March 19, 2011, by sending text messages pretending to be a girl.
When the Drimnagh teenager arrived to meet the girl, he was set upon by Kirwan and other youths, who chased him into a dead end at an apartment complex.
Kirwan then stabbed Byrne nine times, once in his face and eight times in his back. His heart and lungs were punctured and one of the fatal wounds was 20cm deep.
A jury found him guilty following a three week trial and he was given the mandatory life sentence by Mr Justice Garrett Sheehan on February 4, 2013.
Appeal
Kirwan moved to appeal his conviction on four main grounds involving an arrest warrant as well as alleged infirmities in the identification process and CCTV evidence.
His barrister, Dominic McGinn SC, had argued that an arrest warrant issued to a Garda Superintendent provided no basis for Kirwan's arrest by another garda.
Rejecting this ground, Mr Justice George Birmingham said there was a statutory basis for what had occurred and it had been garda practice since "time immemorial".
Turning to the other grounds of appeal, Mr Justice Birmingham said the identification of Kirwan on CCTV footage by a garda was a correct procedure even if contemporaneous records ought to have been kept.
He said evidence on how CCTV footage operates was not required in the same way evidence on how car engines operate is not required by the courts.
Mr Justice Birmingham, who sat with Mr Justice Alan Mahon and Mr Justice Michael Peart, said all grounds of appeal were rejected and the court dismissed the appeal.
Relief
There were audible sighs of relief and sounds of sobbing from the family of Byrne to that final announcement.
Speaking outside court, David's aunt Angela Byrne said the family were "over the moon that justice has prevailed again for us".
"We've been to hell and back in the last four years. We've tried to stop this. It was so hard because we lost our sister, his (David's) mam aswell so shortly after David."
The appeal had "stressed us beyond belief", she said.
David's uncle, Bill Byrne, thanked An Garda Síochána. "They were teriffic throughout the whole thing, the support we got was great. I'd like to thank them".
Byrne said he was grateful that "common sense prevailed".
"It is only common sense. When you take a life, there's a young life gone. Our lives were turned upside down four years ago. We didn't know what to expect today but thankfully common sense prevailed."
He said Kirwan made no reaction when the judgment was delivered but "he seems to be getting very well looked after by the State".
"Let's hope he enjoys the next 20 years," Angela Byrne remarked.
"Hopefully now from today we should start making a move forward in all our lives, letting Anne (their sister and David's mother) and David rest in peace," Angela Byrne said.
"As much as we'd give anything – we'd go go to the moon and back to have them back – but he (Kirwan) done that and he deserves everything."
"He (Kirwan) didn't give much of a reaction. He's a sad little individual who has given up his own life now."
"David was a gentle giant, he was a lovely, lovely boy who would do anything for you. He was so innocent. He was just David."
Another aunt of David, Christine Keogh, said her nephew was "always apologetic and smiling no matter what he did. Him and his mam were just the best of friends. As Angela said we just have to move on from this day because our lives have been destroyed over the last four years."