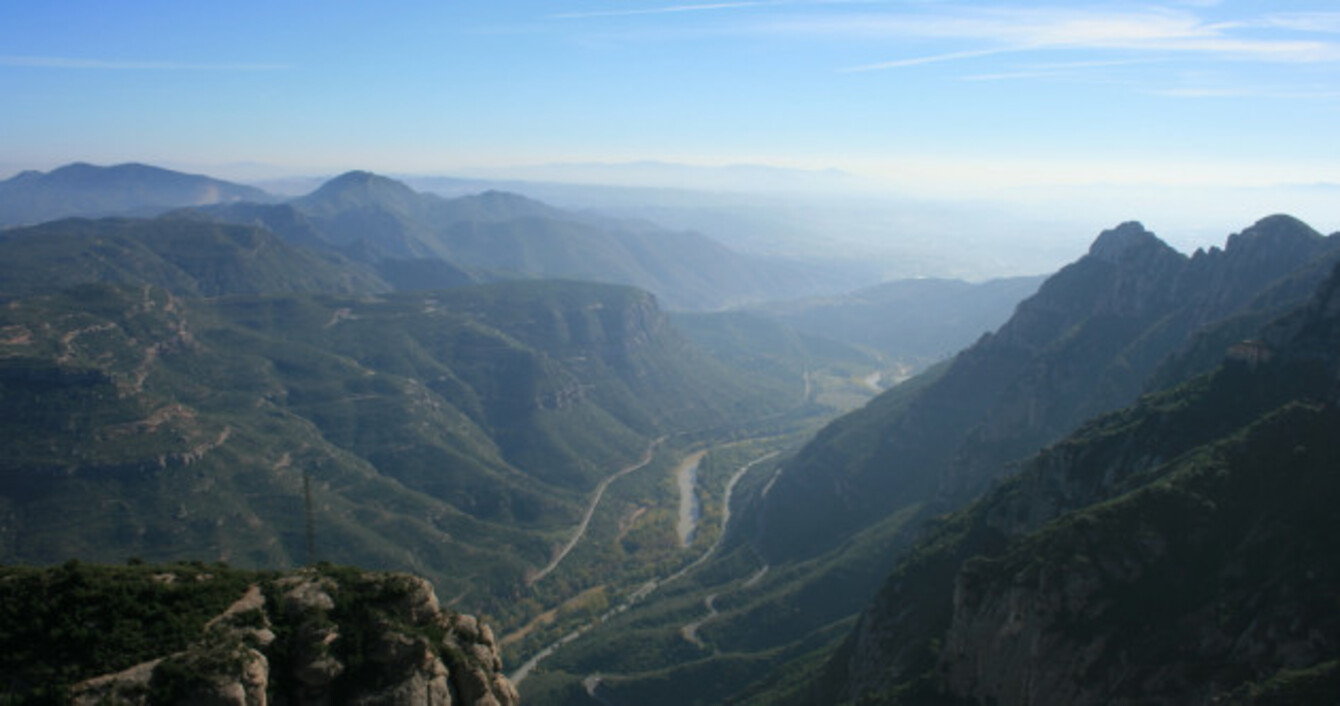 Image: Shutterstock/Subzumpcia
Image: Shutterstock/Subzumpcia
THE IRISH HAVE a love affair with Spain. It has once again been voted the most popular destination for Irish holidaymakers according to latest quarterly survey from the Irish Travel Agents Association.
Meanwhile another survey by Enterprise Rent-A-Car shows that 65 per cent of Irish people driving abroad during the summer are likely to rent a vehicle compared to the European average of just 48 per cent.
With these two things in mind, and applying my power of deductive reasoning… many of you may be planning on driving in Spain this summer. So, to help you out, I've put together a handy guide to driving in Spain and I've listed some of my favourite driving roads for those of you who want to test the metal on some epic stretches of Spanish tarmac.
Spain is a fantastic country for a road trip. There are more than 683,000km of well-surfaced roads so you can easily cross the country from sultry Seville in the south to the dramatic Pyrénées National Park in the north.
What to know before you go:
Using mobile phones, including earpieces and headphones, while driving is illegal and if you get caught you could face a €200 on-the-spot fine.
Undertaking is illegal, you must overtake only on the left side of the car you want to pass.
You can also get fined for wearing flip-flops while driving.
En route:
Pack a good map and stump up the extra cash for sat-nav in your rental car – on the whole, the Spanish don't seem to be too keen on road signs.
If you do get lost or miss your exit, don't panic. Just look for signs saying 'cambio de sentido' (change direction) which will lead you to an under- or overpass so you can go back from where you came.
Dual-carriageways (autovias) are prefixed with the letter 'E' and are toll free. They usually have the same 120km/h max speed limit as motorways. However, during the peak summer months these roads get very congested and it might be worth your time to take the expensive (but quicker!) toll roads.
If you are driving in Catalunya you may not have a choice as most of the motorways in this region are toll roads (autopistas de peajes). You can pay your toll charge with cash or credit card but be warned, it will cost you. Tolls range from €2.20 to nearly €45 and those prices increase in the summer. ¡Ay, caramba!
Recommended road trip routes:
The Basque Circuit (480km)
This route takes you through the northern part of Spain. From Barcelona, this road trip will take you through Zaragosa, on to Pamplona, San Ebastian and Bilbao where you can visit the marvellous Guggenheim Museum.
You'll take in some breathtaking scenery of the Pyrénées, the wild Atlantic Ocean and the beautiful Bay of Biscayne coastline.
The Puerto de las Palomas (11km)
This road is also very scenic but slightly terrifying too – you'll be glad it is so short.
The route winds through two mountains inside the Sierra de Grazalema Natural Park, connecting Grazalema and Zahara de la Sierra villages. The tricky mountain pass has steep corkscrew turns and no safety barriers in parts – but if you love driving you'll love the challenges this road presents.
Montserrat Mountain Road - BP-1121 (9km)
This is a road that I have driven myself many times. Many car manufacturers use it for international test drives as it is great for testing a car to its (legal) limits. You get a real pleasure from driving along the hairpin bends and curves of the mountain but I love it most for the view.
When you reach the summit you get breathtaking views of Catalunya and as for Montserrat, it is an astonishing mountain. It looks like a painting and seeing it first the first time is quite the experience.
Want to make sure you don't miss out on anything going on in the world of motors? Like us on Facebook and and follow us on Twitter for the latest updates.