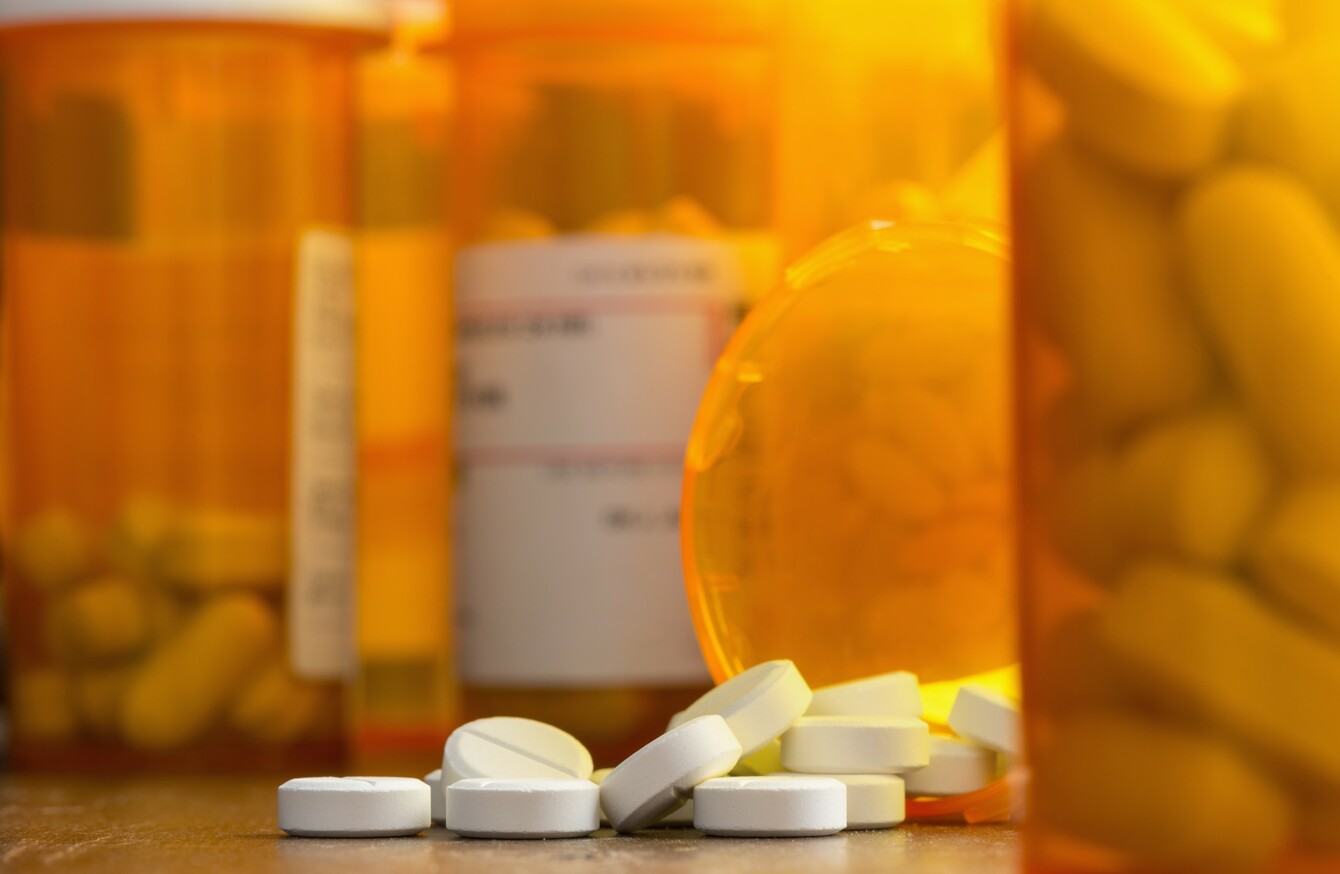 Image: Shutterstock/David Smart
Image: Shutterstock/David Smart
IN THE BOOK The Outrun published earlier this year, Amy Liptrot delves into the world of addiction. She speaks about her childhood, her life in London, and how social drinking and a fast-paced city life swamped her.
She soon found herself sitting in a rehab centre struggling to tackle her addiction and trying to build a normal life again.
The more interesting part of this book is the overwhelming sense that she's constantly in recovery mode – even after she's been sober for months, she feels as though she's an addict for life.
Even when you've refrained for years from substance abuse, you're constantly living in fear that your addiction will come back to drag you down.
But what if you could stop the physical dependence on a substance just long enough to make a start at recovery?
Naltrexone
Dr Hugh Gallagher from the One Step Clinic treats addiction a bit differently. His clinic uses a substance called 'naltrexone' to treat patients by stopping them from getting pleasure from the drugs they take.
The chemical works by blocking the receptors that are stimulated by drugs, so that the person doesn't get a euphoric boost from the drug. It's been used since the 1970s to treat addictions to opioids like heroin, and effectively removes the euphoric element of drug abuse – the entire reason that they're taken.
More recently, it's being used for alcohol addictions to reduces cravings and block the parts of the brain that get pleasure from excessive drinking.
The drug can be taken in oral form, implant form, or an injection, which is much more expensive. The oral substance isn't exactly cheap though, costing €80 per packet of 28 tablets.
The frequency of tablets depend on your addiction: Gallagher mentions taking "one a day"; or, as they are quite long acting, "taking it when tempted".
When asked about the ethics of replacing one drug with another, he says that naltrexone "doesn't give any high, it's not addictive, but people can get drowsy." Other side effects include nausea, headaches, anxiety and withdrawal symptoms from the opioid.
If you get implants of the blocker, which would last a few months, it means the job of taking the blocker is out of your control and it can get you past the cravings for the drug.
Recently, this treatment is being used in America to treat prison inmates of their various addictions.
But the blocker alone won't cure addiction – it's more of a springboard.
Where it begins
What goes along with the physical dependence of addiction is the history of why the addiction began in the first place.
History of mental health problems and the general family make-up, as well as various experiences of the person can together help stop a person falling back into an addiction.
It's rare not to have a traumatic experience with the people I meet. Domestic violence, bullying in school, which is extremely common, is usually what leads to dependence on a substance.
They took cannabis or alcohol, and thought this really hits the spot, and something clicked in their brain.
The clinic admits more women than men for alcohol addictions; 70% of patients treated for alcohol addiction are women, and 80% of those treated for opioid addiction are men.
Family circles
But progress is almost impossible without support from family and friends.
Gallagher says that it's most difficult to make positive changes if your social circle revolves around that substance, as well as added pressures from society.
He says that this is where the government could pave the way, by resisting intense lobbying from the industry, and make alcohol less available and increase the minimum pricing.
"It's not going to destroy people's lives by bringing it in, but quite the opposite. Those measures can make a real positive change."
#Open journalism No news is bad news Support The Journal

Your contributions will help us continue to deliver the stories that are important to you

Support us now
He says that education around drugs for students and parents is one solution, particularly for men, who tend to be more averse to accepting help.
Often parents who know what I do ask me what's they should do when they're worried about their children's relationship with drugs and alcohol.
In Gallagher's experience most of his patients are looking to treat cannabis or alcohol addictions.
Accepted addiction
Young to middle aged women with relatively normal problems in their lives, maybe some problems in their marriage.
What happens is something that creeps up on them, and they begin drinking at the weekends, to having a bottle during the week, to more than a bottle during the week.
And some husbands wouldn't even be aware that there's a problem because it often happens after the kids and their husband go to bed – it becomes more secretive. Then there's the compulsion to drink, and cravings for alcohol.
He says that there is a problem in Ireland around the perception that alcohol is something to be protected and preserved in society.
"People say to me that you could take a bus loads of their friends for treatment for dependence on alcohol. And that's because from early childhood to our teenage years, that binge-drinking culture exists.
It's a cultural thing we almost pride ourselves on is a recipe for disaster really.
He says that the changes to that behaviour aren't about people having less fun, and that people don't realise what they're missing out on by binging on alcohol.
"Getting wasted on a Friday night means you waste the weekend, and spending a day on the couch recovering cuts you off from the rest of the world.
"Whereas drinking less frequently means we're more happy, we feel better career-wise and work-wise, we participate more in society – it's about getting up getting out and doing something."