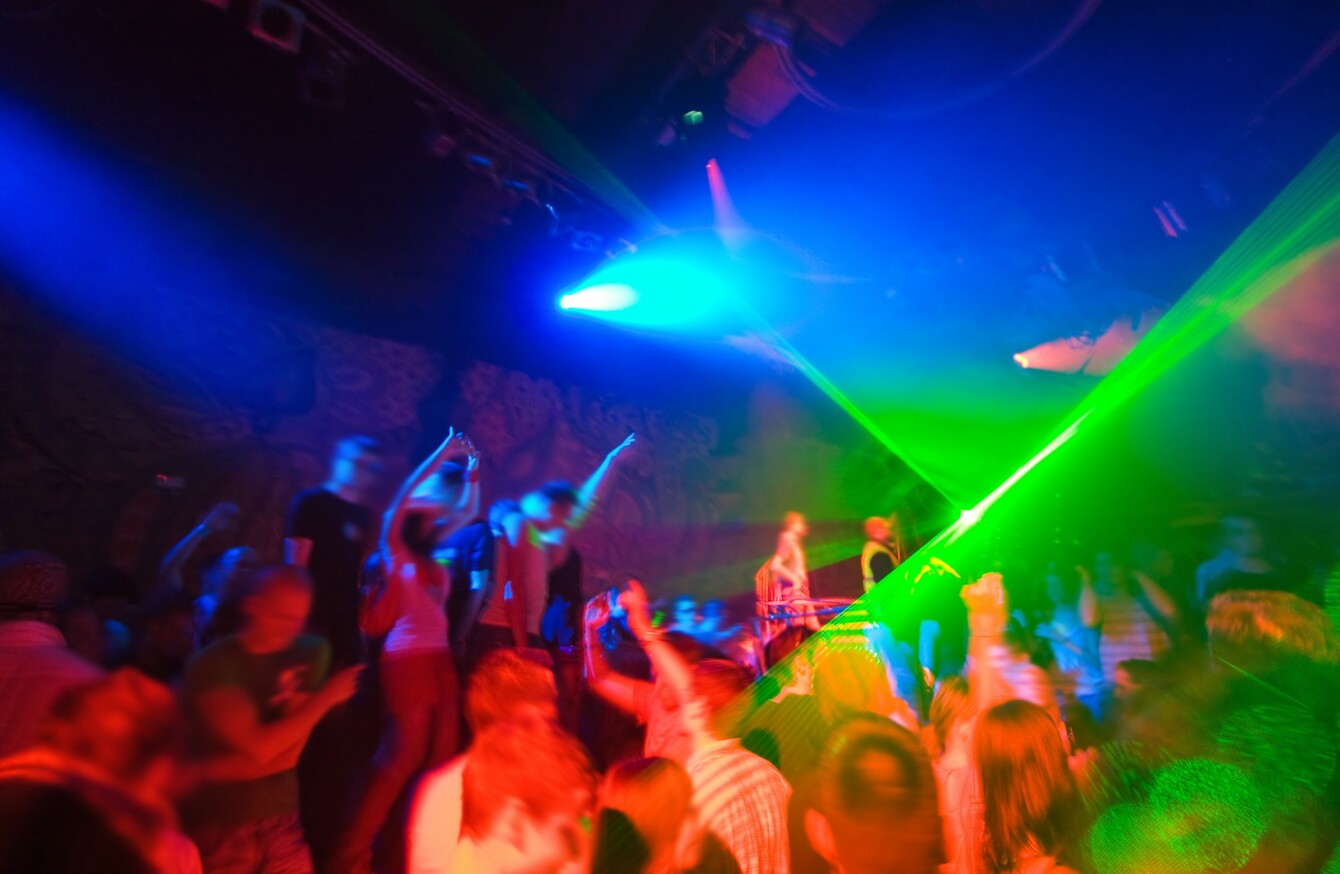 Image: Shutterstock/G. K.
Image: Shutterstock/G. K.
MDMA IS MAKING its way out of the dance scene and is being used "in a wide range of nightlife settings", according to a new report into drug use in Europe.
The drug's popularity has been found to be on the increase among people already using other types of drugs and also with new users.
This comes as part of a Europe-wide study by the European Monitoring Centre for Drugs and Drug Addiction (EMCDDA), a body connected to the EU.
Looking at MDMA, the study has noted that a number of high-potency products are presenting bigger health risks than they used to, which in turn creates issues for groups responsible for creating prevention and harm reduction responses.
The situation in Ireland 
The Irish figures for the EMCDDA report are compiled by the Health Research Board, the lead agency for funding health research in Ireland.
It was found that there were a total of 9,523 cases of drug use treated here in 2014, up from 8,684 the year before.
Opiates were found to be the main problem drug for Irish users – accounting for 4,745 of the total cases presenting for treatment.
Among drug users seeking out treatment for the first time cannabis was the most common drug, with 1,696 (45%) of new cases identifying it as their main problem drug.
The report also found that there was an increase in the numbers reporting benzodiazepine as their main problem drug, rising to 914 in 2014 up from 773 the year before.
Speaking about the new figures, Graham Love, the chief executive of the HRB said:
Demand for drug treatment continues to rise. By monitoring demand for drug treatment and the types of drugs people are taking, we can provide essential input for service planning.
Love went on to say that by monitoring the situation across Europe the agency was able to get a better idea of what trends were emerging in the drug market, and where to best focus their efforts.
Synthetic drugs 
One of the major findings across Europe was the continuing proliferation of synthetic drugs.
The EU Early Warning System is responsible for issuing public health alerts when a psychoactive substance is first detected, with the information being sent out to relevent agencies across the EU.
Since 2014 there have been 34 of these warnings issued, and the report today notes an increased concern around synthetic opioids and synthetic cannabinoids.
Despite concerns around synthetic substances, heroin and other opioids remain the biggest killer on the continent, accounting for most of the 6,800 of the overdose deaths in 2014.