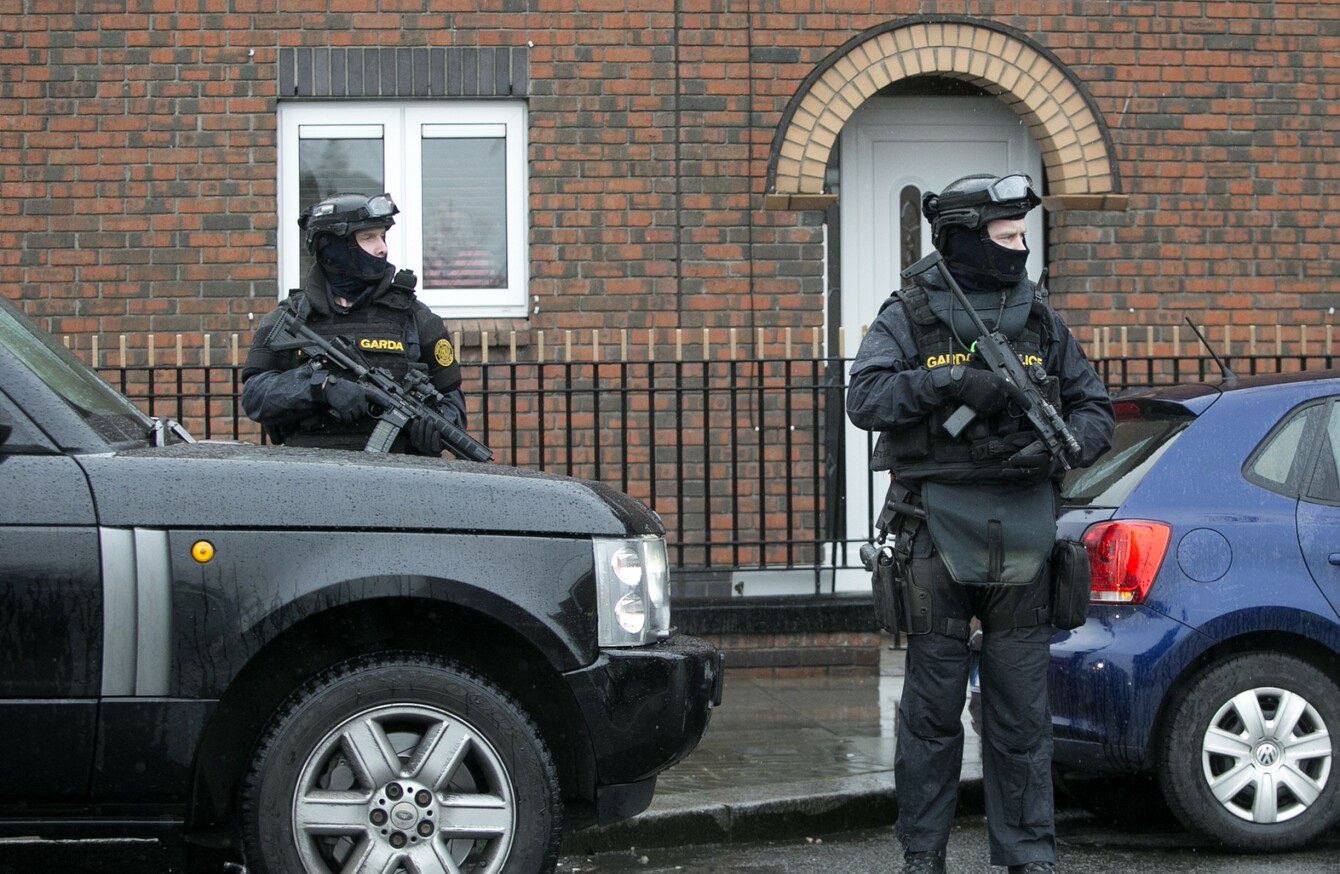 Image: Sam Boal
Image: Sam Boal
DUBLIN CITY COUNCILLOR Gary Gannon has spoken out about drugs in his community, saying that it was a public health issue and an issue of inequality.
Speaking during a debate around illegal drugs on RTÉ's Marian Finucane show, Gannon said that people used them in the north-inner city Dublin to self-medicate.
Sheriff Street, Summerhill and the surrounding areas have been rocked recently by a series of shootings linked to an ongoing feud between two Dublin crime gangs.
Responding to comments that these places were "polluted" with drugs, Gannon said that the problem stemmed from inequality and successive governments ignoring the areas.
"It wasn't heroin that made the north inner city polluted with drugs," said Gannon.
It was the health crisis, it was the crisis of inequality that has consistently lived there through bust and boom.
Gannon said that it was these conditions that led to the drugs crisis in the area.
Addressing the increasing prevalence of benzodiazepines and other tranquilisers being sold illegally on the streets, Gannon said that people used these drugs to "self-medicate".
"This is a crisis of people self-medicating," he said.
The conversation around whether the drugs were strictly illegal or not was very "narrow" said Gannon.
"Why can't we have a conversation around why people are self-medicating?" He said.
"There's a mental health crisis going on in my community.
There's people that are coming to me talking about housing, but then they also mention the fact that their children can't sleep at night.
Following on from the spate of recent shootings, Gannon brought TheJournal.ie through the streets of Dublin's north inner city and talked at length about the issues affecting his area:
Community
Gannon said that the community around Sheriff Street was strong and closely-knit, but that the State needed to take responsibility for the area.
He said that the proximity of the IFSC to the area only served to highlight the divide between the prosperity and poverty of different communities.
There's the two opposite communities happening here – one the definition of prosperity and the other that's being left behind.
He said that policies passed at government level came down to negatively affect people in areas like the north inner city.
"When you cut social welfare for people under 25… people are going to compensate for that in a lot of ways," he said.
We need to be looking at the unintended consequences of our policies – we need to be equality-proofing our budgets.
He said that young men in the area were being groomed to sell drugs and that legal measures needed to be taken to prevent it.
In terms of policy, Gannon said that the methods around how the country tackled the drugs issue needed to be re-examined.
"Let's be honest, the war on drugs has failed… it hasn't actually done anything," he said.