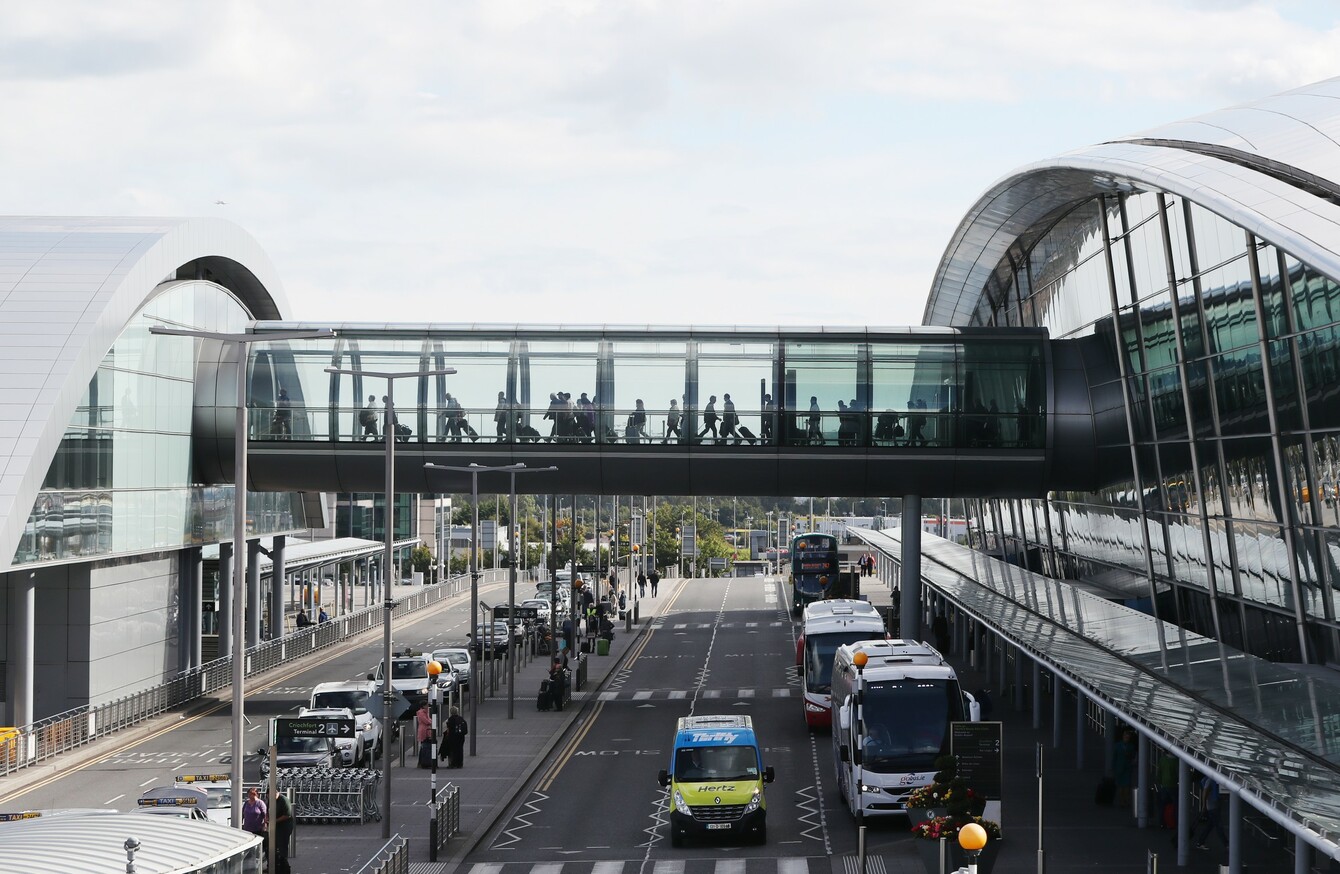 Image: PA Archive/PA Images
Image: PA Archive/PA Images
RYANAIR HAS CLAIMED that the rate of absenteeism among security personnel at Dublin Airport is "shocking" – something operating company DAA has strongly rejected.
In a submission to the aviation regulator as part of a review of airport charges, the low-cost carrier described the absence rate among security staff last year as "totally unacceptable", particularly when compared with figures from the UK.
Ryanair commissioned British consultancy York Aviation to complete its submission to the Commission for Aviation Regulation (CAR). In the report, it said the rate of absenteeism among Dublin Airport security staff was 9% in 2018. This was compared to a rate of 6% at Manchester Airport and 3.3% for the UK's wider transport sector.
The airline – which is lobbying for the CAR to go against DAA's wishes and cut airport charges by up to 20% per passenger – has used this data as part of a wider claim that Dublin Airport is not efficient in managing its costs.
However, a spokesman for DAA noted that the Manchester Airport figures quoted by Ryanair in its submission to the CAR are 16 years old and therefore "not a credible comparator", adding that "Dublin Airport is an efficient airport operator compared to its peers".
Figures supplied by Dublin Airport based on 2018 annual reports show that it had an operating cost of €8.51 per passenger, compared to €8.68 per passenger at Manchester, €8.74 at Vienna and €10.84 at Gatwick.
DAA's spokesman said the rate of absenteeism among Dublin Airport security personnel is in fact similar to some UK airports, adding that the figure includes a number of workers with long-term serious illnesses.
"So far this year, Dublin Airport has reduced the overall absence rate in this area by 20% and it continues to be a focus for the company," he said.
Airport charges
Ryanair – which separately announced that as many as 900 jobs at the airline are at risk – is one of 36 organisations to lodge a submission as apart of the CAR's review of airport charges at Dublin Airport.
The regulator has suggested cutting these levies by up to 20% to €7.50 per passenger, a move supported by Ryanair and Aer Lingus.
However, airport operator DAA has said that if the levies are cut, it will have to scale back a planned €1.8 billion investment on new facilities so it can cater for up to 40 million passengers a year, roughly 10 million more than the current tally.
It said having to reduce this investment programme "would be against the interests of passengers, airlines and the Irish economy and would have a significant negative impact on Irish tourism, trade and foreign direct investment for years to come".
The CAR will make its final determination on air passenger charges in October. 
Get our Daily Briefing with the morning's most important headlines for innovative Irish businesses. 
Written by Laura Roddy and posted on Fora.ie