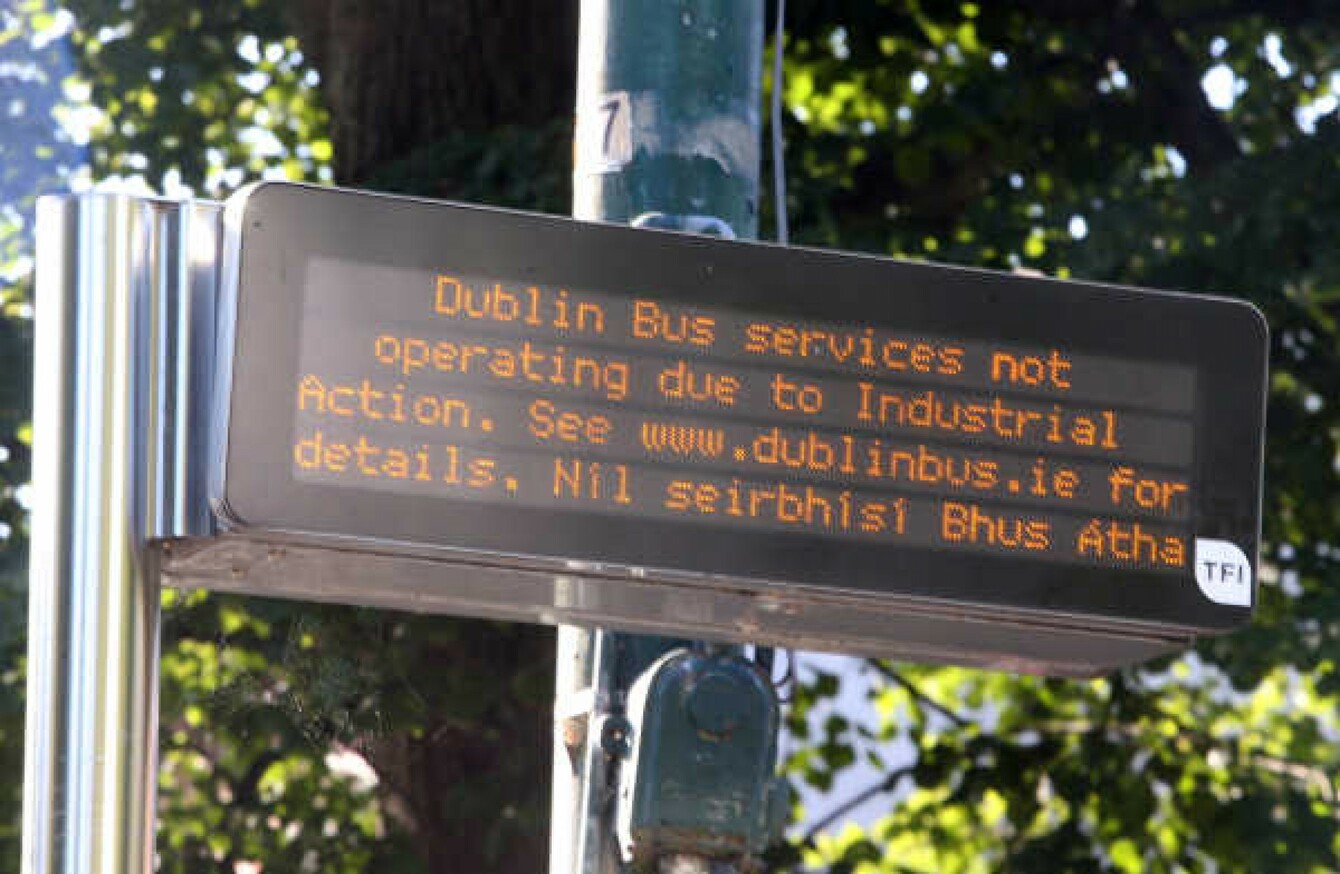 Image: Sam Boal/RollingNews.ie
Image: Sam Boal/RollingNews.ie
TODAY IS THE sixth day of strike action at Dublin Bus and means no Airlink services, sightseeing tours or Dublin Bus routes operating in the capital.
It also means no Nitelink services late tonight or tomorrow morning.
The 48-hour work stoppage began after the last service departed at 9pm on Thursday night. Thirteen more days of strike action are planned for this month and October.
Retailers are concerned about the impact the strike will have during the busiest shopping day of the week. CEO of Dublin Town, which represents 2,500 businesses in the capital, said shop closures and job losses are expected if more transport unions join the strike.
However, while the strike is causing havoc for many retailers, it has meant a surge for taxis with Hailo reporting the largest uptake in the history of its business in Ireland.
A record number of passengers registered with the operator earlier this month when Dublin Bus drivers began striking.
General manager of Hailo in Ireland, Tim Arnold, said, "The recent strike days have been very busy for Hailo resulting in a record number of new passenger registrations.
We're anticipating a huge surge in demand during the upcoming strikes, so are encouraging Hailo users to choose off-peak travel where possible.
The five unions representing the bus drivers are seeking a 15% pay increase over the next three years and a 6% rise they say they were due to get under an agreement in 2009, but which was deferred.
The industrial action comes about after unions rejected a Labour Court-recommended 8.25% increase over the next three years.