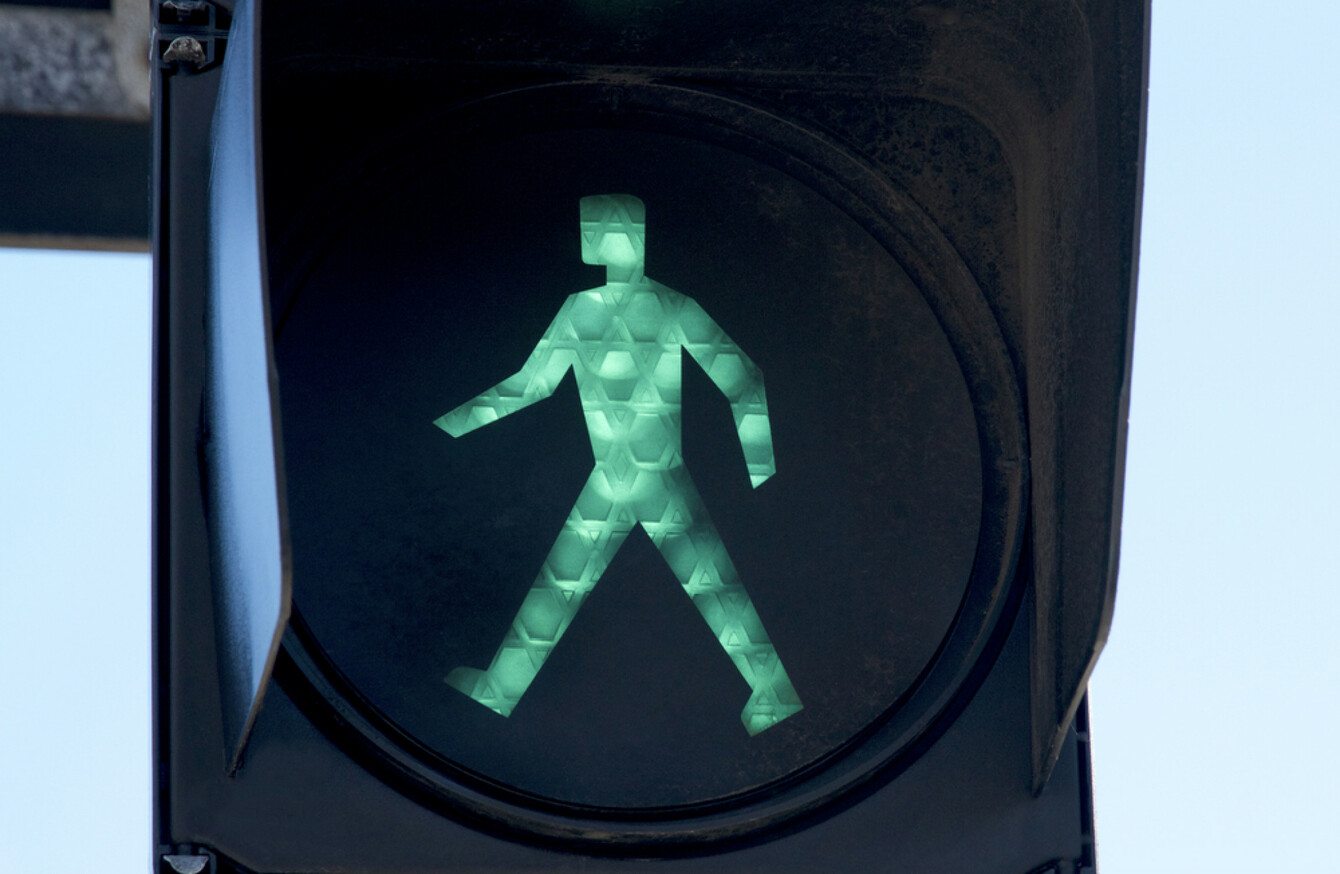 Image: Shutterstock/Michael Leslie
Image: Shutterstock/Michael Leslie
DUBLIN CITY COUNCILLORS will vote today on whether or not to extend the length of time the 'green man' appears at pedestrian crossings. 
A motion from Green Party councillor Ciarán Cuffe proposes that the pedestrian signal be increased throughout the city by one second. 
"A lot of people come to me expressing concern, particularly about elderly parents who find it difficult to get across the road in the time available," says Cuffe. 
Although the city's current pedestrian signals allow for a "walking speed" of 1.2 metres per second, "we should really make greater provision for those who aren't crisp on their feet," says Cuffe. 
It's an important marker in the sand that we've got to do a bit more for walking in Dublin. 
In the city, major junctions are hooked up to the Sydney Coordinated Adaptive Traffic System (SCATS). 
Of 1,000 traffic signals in the city, 850 are connected up to this system. An increase in pedestrian signals simply means re-configuring that system, says Cuffe. "It's a relatively inexpensive change that I think sends out a message."
The council's Transportation committee will decide whether or not to back Cuffe's plan at its 3pm meeting this afternoon.