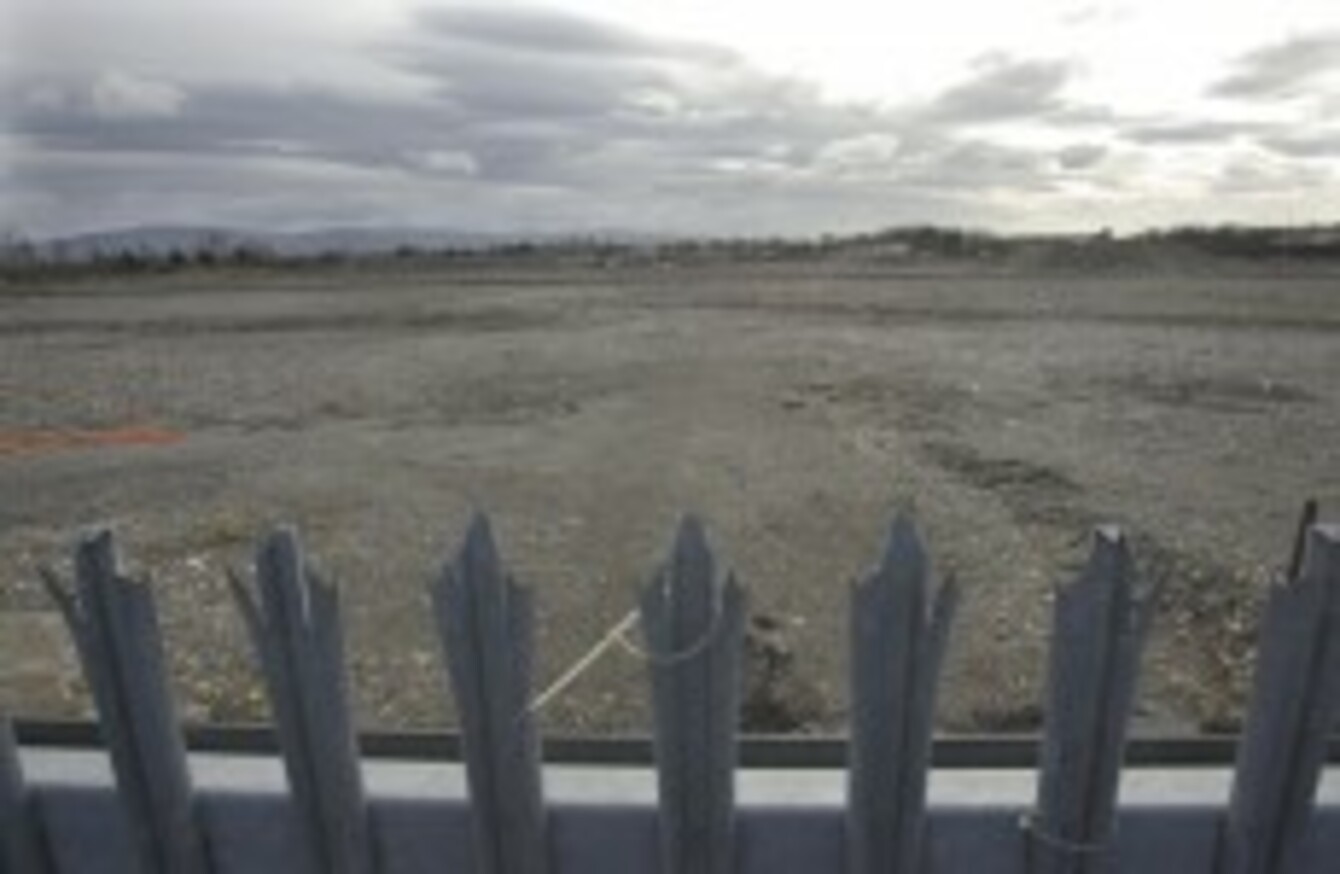 March 2010 photo of the Glass Bottle site in Ringsend.
Image: Eamonn Farrell/Photocall Ireland
March 2010 photo of the Glass Bottle site in Ringsend.
Image: Eamonn Farrell/Photocall Ireland
MINISTER PHIL HOGAN has announced that the Dublin Docklands Development Authority is to be wound up.
In a statement this evening, Hogan said that the government had decided that the DDDA should be wound up,  given its precarious financial outlook and the latest Comptroller and Auditor General's report on the Authority, which was published today.
The C&AG's report found that the DDDA's executive had advised its board that its joint bid for the Irish Glass Bottle site in Dublin's Ringsend five years ago was being made in an overheated commercial property market. That joint venture bid was successful, buying the site for a record €412m. The site was not developed and was valued last year at €45 million.
The C&AG report also highlighted concerns over the DDDA's assessment of the site and its decisions on bidding for the land.
This evening, Hogan welcomed the C&AG report, saying that it "includes some damning findings, particularly in relation to the Authority's assessment and decision making processes surrounding its decision in 2006 to become involved in the purchase of the former Irish Glass Bottle site".
"The failure of the Authority to obtain its own independent valuation of the site prior to deciding on the bid to be made is particularly serious, as is the fact that ultimately some €52m of the Authority's resources have been lost arising from its involvement in the project," he added.
"Taking account of the reports which have been published today, a standalone DDDA is no longer considered to be a viable vehicle."
The minister noted that the C&AG report also acknowledged the reforms made by the Authority, which Hogan attributed "in large part" to the outgoing chair Professor Niamh Brennan.
The DDDA will remain in place for a transitional period of 18 months under a new board chaired by Dublin City Manager John Tierney.
The other members of the eight-person executive board are: Lucy McCaffey (Dublin Port Company chair), Dr Philip Matthews (National College of Ireland president), Michael Stubbs (former assistant Dublin City manager), Charlie Murphy (Community Liaison Officer with Dublin Port Company), Gerry Grimes (financial strategy adviser), Imelda Reynolds (chair and partner of Beauchamps Solicitors), and Frank Walsh (partner at Grant Thornton).
One of the board's key priorities, according to Hogan, will be the continuation of regeneration in the area as well as attracting investment and job creation. He said that the government remains committed to the regeneration project.