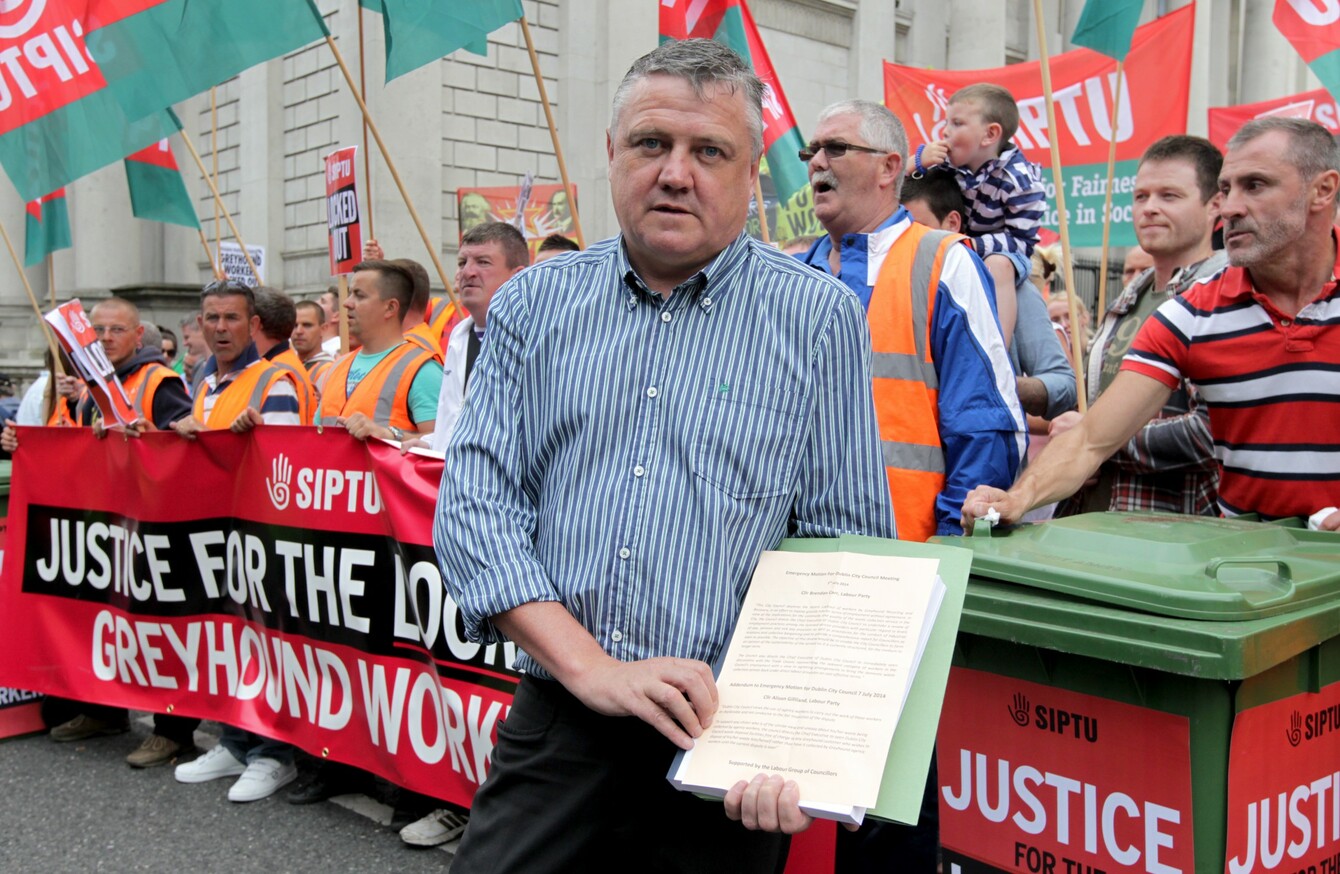 Brendan Carr pictured at A Siptu protest against Greyhound Recycling in 2014
Image: Mark Stedman/Photocall Ireland
Brendan Carr pictured at A Siptu protest against Greyhound Recycling in 2014
Image: Mark Stedman/Photocall Ireland
DUBLIN'S NEW LORD Mayor has started his term in office by thanking his mother.
Elected by his fellow councillors at a meeting of Dublin City Council this evening, Brendan Carr said:
"She was the one person who taught me that I could never be content as long as others less fortunate than myself needed help," he said.
I just hope Mam that I served you proud.
Carr also thanked his father, who also once ran for election as a councillor for the Labour party. 
He will now serve in the position for the next year, taking over from Sinn Féin's Críona Ní Dhálaigh and independent Deputy Lord Mayor Cieran Perry who served throughout much of the 1916 Rising centenary celebrations.
Thanking the former mayor, Carr said:
Both ensured that the progressive ideals of those who led the Rising were to the fore in commemorative events that focused on community involvement.
In his address, Carr said that introducing a living wage in the city would be something he would aim to advocate for during his time in the position, saying that it was something he would aim to make businesses make clear they were abiding by.
He concluded his maiden speech by saying he would work to make Dublin "one of the best places in the world to live and work" and paraphrased James Connolly, saying:
Dublin without her people is nothing to me.