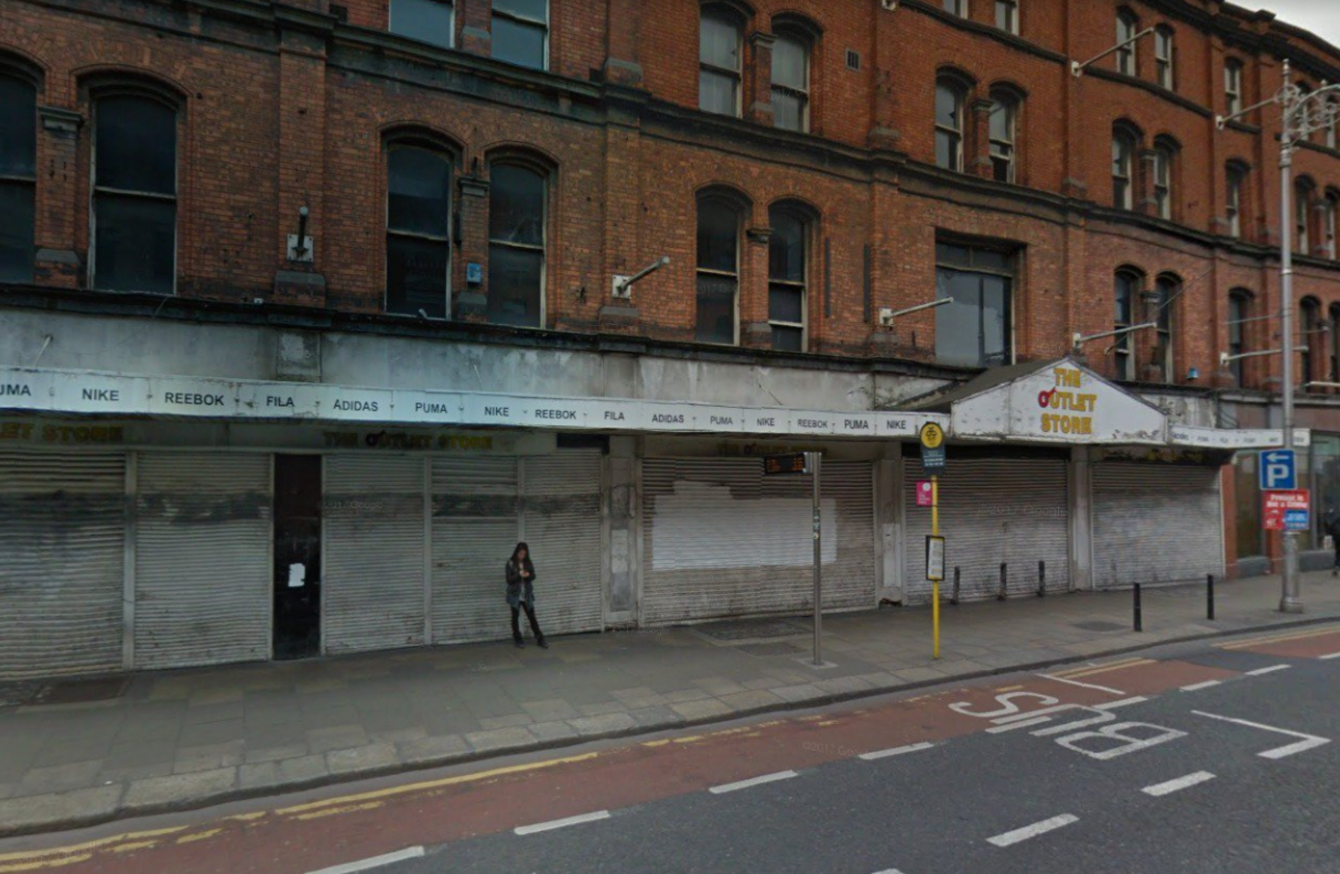 Image: Killian Woods/Fora
Image: Killian Woods/Fora
A LONG VACANT Dublin building may finally get a facelift after a planning application was submitted for 41-46 South Great George's Street.
The plan, submitted by Grosam Properties Limited, proposes building a hotel on the site of what was the Dockrell's hardware store until the 80′s and an outlet shoe shop until the early 90s.
In total, the retail unit of the building has been vacant since at least the early 1990′s. An Indian restaurant operated in the end of the building until 2015.
The Grosam plan proposes building a 100-room hotel with a restaurant and three retail units.
The site has been on the vacant property register and in 2016 was resecured by the Dublin City Architects.
According to the planning application:
"The development will consist of the following: Retention of the brick facade to South Great George's Street and part of the Lower Stephen Street facade and demolition of the existing 3-4 storey over basement structure (c.3,716 sq.m).
"Construction of a five-storey over single basement structure to include retained facade. The building will comprise a 100 bedroom hotel, a restaurant and three retail units."
The plan would include a hotel restaurant, an ESB substation and bicycle storage as well as a new window on the first floor facing on to George's Street.
It is not the first plan for the site. Planning permission was granted for a six-storey retail space in 2006 and a similar plan was approved in 2016. In 2015, the Irish Times reported that the building had been sold for €7 million.
Local Fine Gael councillor Kieran Binchy says the plan would be "great to see".
"I'd love to see something happen with that building. While you don't want too many restaurants in one area, George's Street is a great place."