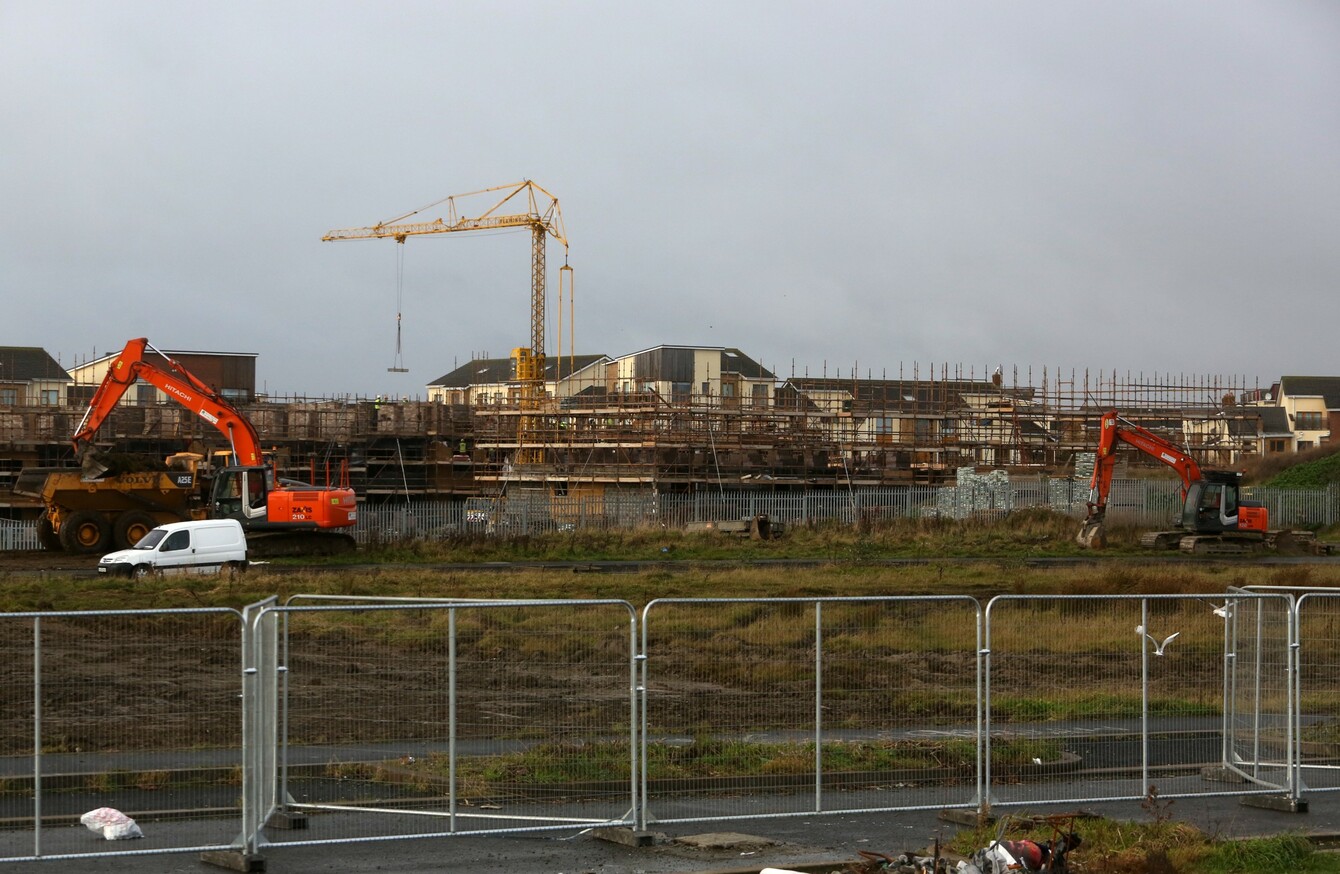 Image: Sam Boal/Rollingnews.ie
Image: Sam Boal/Rollingnews.ie
RESIDENTIAL PROPERTY PRICES have increased by 7.3% in the last year, according to the latest figures.
The Central Statistics Office said today that house prices and apartment prices in September were both up 7.8% in Ireland compared to the previous year.
In Dublin, residential property prices increased by 5.4% in the year to September.
House price inflation in Dublin has more than doubled over the last year.
Commenting on the figures Dr John McCartney, director of research at Savills, said that investors were behind the "dramatic" rise in prices
The notion that mortgage restrictions could contain house price growth in the longterm never made sense. Initially the Central Bank rules prevented some people from buying and caused a temporary slowdown in the market. But the frustrated buyers were simply pushed into renting, which has driven up rents. What we are now seeing is a resumption of price growth as investors are being attracted into the market by ever higher rents.
Dublin rents are rising more than 12% per year and there has been a big shift from owner occupatied to renting.
McCartney said he expects this trend to continue.
According to the CSO residential property prices in the rest of Ireland were 11% higher in the year to September.
Though prices continue to rise all across the country, the national index is still 33.1% lower than at its highest level during the boom in 2007.