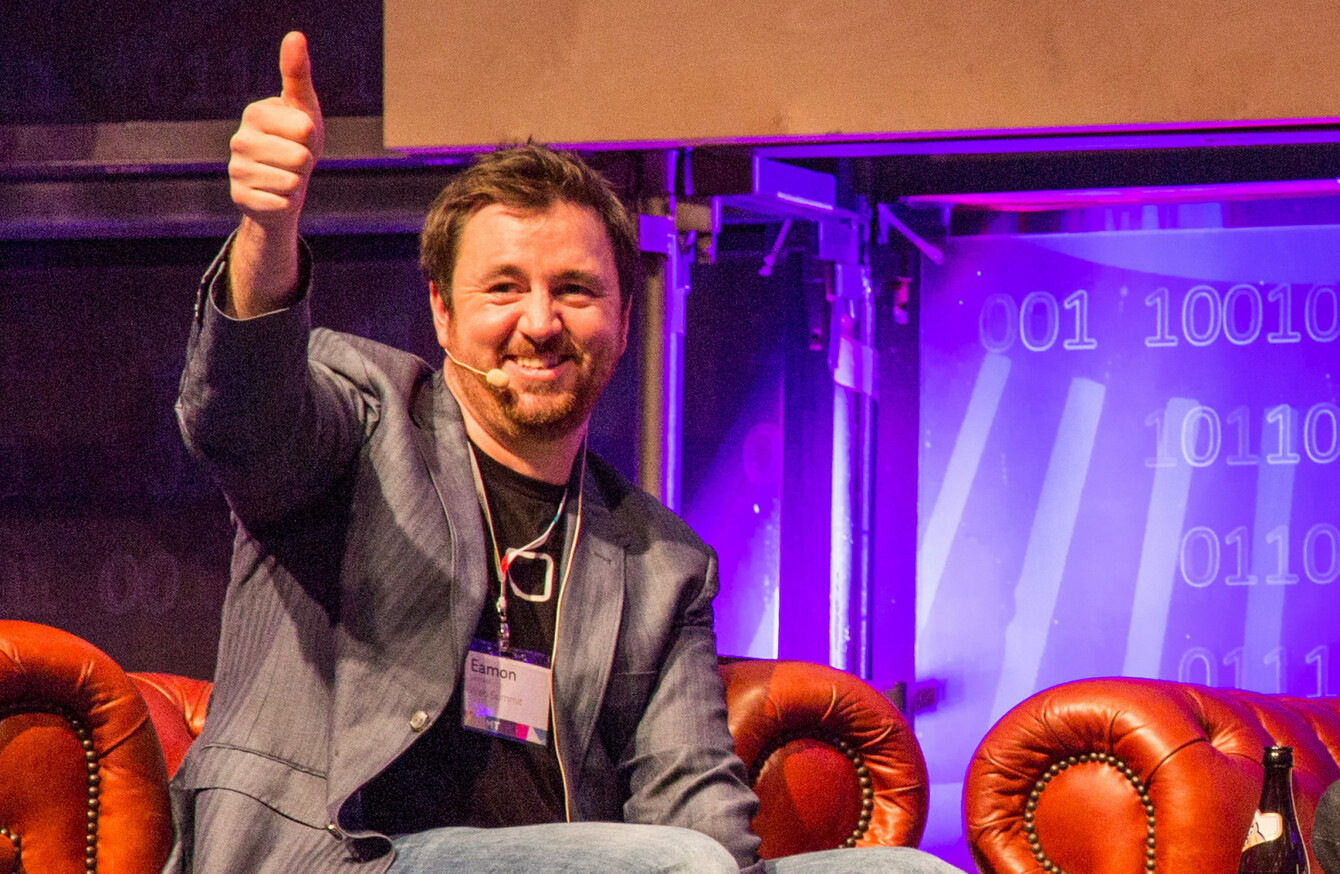 Image: Eddy Carroll
Image: Eddy Carroll
COHORT, THE IRISH 'LinkedIn killer' founded by serial entrepreneur Eamon Leonard, has announced that it will be shutting down after failing to raise further funding.
Cohort had ambitious goals of challenging the US giant, which has dominated the online professional networking space for years.
The startup helped professionals and employers find one another by pulling data from social media, emails and other contact information and automating the process of searching for certain skill sets.
The startup had raised €600,000 from high-profile investors including Hostelworld founder Ray Nolan, GitHub co-founders Scott Chacon and Tom Preston-Werner, and Harper Reed, the former technology officer for Barack Obama's presidential re-election campaign.
The service officially launched nearly a year ago at the Collision conference in New Orleans, a sister event to the Web Summit, to much fanfare, including an endorsement from Amazon chief technology officer Werner Vogels.
It had been eyeing an eventual seed round of €1.5 million, which would have kept the company running for another 12 to 18 months,but the search for investment proved fruitless.
"After failing to raise a seed round, we had a number of acquisition opportunities, one in particular felt like it was going to work, but it wasn't to be," Leonard wrote in a blog post.
According to the post, the Cohort app will be shut down over the coming weeks and the company will be wound up. The founder added that he was interested in selling of some of the company's "useful" intellectual property.
New opportunities
Prior to launching Cohort, Leonard co-founded cloud application platform Orchestra, alongside David Coallier, which was acquired by US firm Engine Yard in 2011.
Leonard himself has invested in companies like Ireland's Intercom and US news app Circa. He added that he is now looking for new opportunities, and thanked the company's investors and staff.
Alongside its investors, Cohort had put together a team of tech talent and advisors upon launching, which included Eoin Hurrell, who oversaw data science at the startup and managed the key architecture of the app, and Intercom CEO Eoghan McCabe as advisor, bringing his experience in growing a company to the fold.
Despite the pedigree of the team, Cohort was unable to get the foothold it needed to take off in the difficult market despite having what Leonard described as a "simple, yet powerful" product.
"I have the benefit of hindsight now, to see what I couldn't see then. Objectively, Cohort had already begun its death spiral, but it wasn't obvious to me," he wrote.
Fora contacted Leonard for comment but he was yet to respond at the time of publication.
Sign up to our newsletter to receive a regular digest of Fora's top articles delivered to your inbox.
Written by Jonathan Keane and posted on Fora.ie