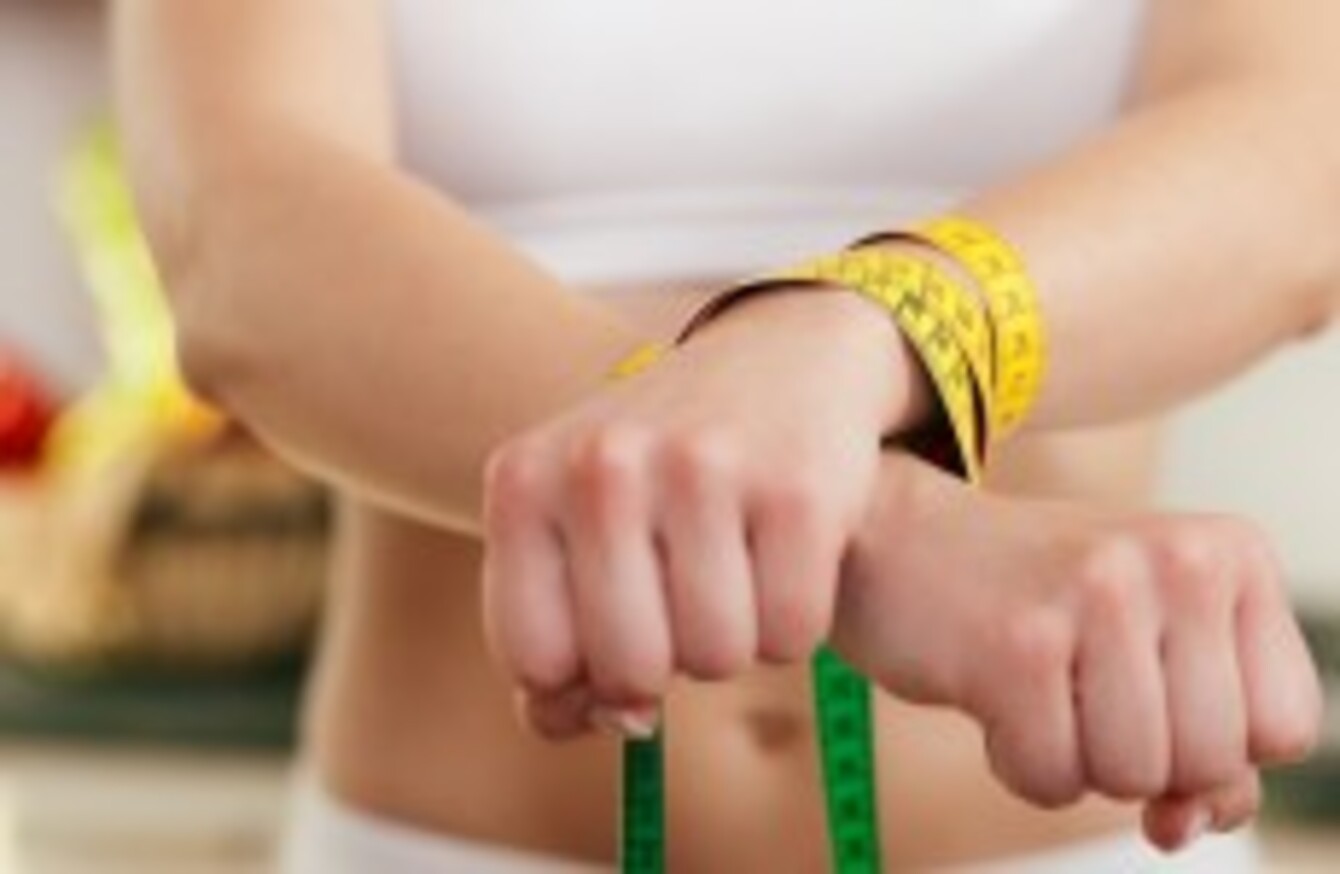 Image: Shutterstock
Image: Shutterstock
THE NUMBER OF people contacting Bodywhys for eating disorder-related information and support increased by 50% in 2014.
Most of the people who called (60%) wanted information or support in relation to anorexia, 17% of calls were about bulimia, 18% concerned binge eating disorder and 5% related to other feeding or eating disorders.
The findings are included in the organisation's annual report, which was launched today.
Bodywhys, a national voluntary organisation supporting people affected by eating disorders, said most of the calls they received related to people who had a disorder for over 10 years.
Nine in ten callers were female.
Half of the people who contacted the organisation were not undertaking any form of treatment.
Here are some of the report's main findings:
Seven in ten helpline calls were made by first-time callers
The majority of helpline calls (27%) concerned individuals affected by eating disorders aged between 25-35 years
The majority of calls (30%) concerned a person who has had an eating disorder for over 10 years
There was an 84% increase in attendance at YouthConnect, the facilitated online support groups for teenagers affected by eating disorders 20% of users were new to the service
58% of those who contacted the Bodywhys email service were not undertaking any form of treatment (and 50% of the overall number who contacted)
About half the time, the person affected by the disorder contacted – while half of the time it was a family member or friend
Harriet Parsons, Services Co-ordinator with Bodywhys, said the figures dispel the "myth" of eating disorders being a "teenage phase".
Individuals aged 25-35 represented the majority of calls to our helpline, this continues a trend from 2013. Contrary to the myth, eating disorders are not a 'teenage phase', or a 'lifestyle choice'. They are serious and complex mental health problems.
"The rise in usage on our online support group for teenagers is also echoed in the feedback from this service. Having a safe space to talk and hear from others in a similar situation is both vital and valued."
Persons said the fact that 58% of those who contacted Bodywhys' email support service are not currently in treatment is "of particular concern".
An eating disorder is often an incredibly isolating experience. Not having support can intensify negative feelings and distress.
Jacinta Hastings, CEO of Bodywhys, added: "Although there is stigma attached to eating disorders, our latest figures suggest that talking things through can help a person to feel less hesitant about opening up to their GP or a family member."
About 200,000 in Ireland are affected by eating disorders, according to the Department of Health.
All graphs: Bodywhys