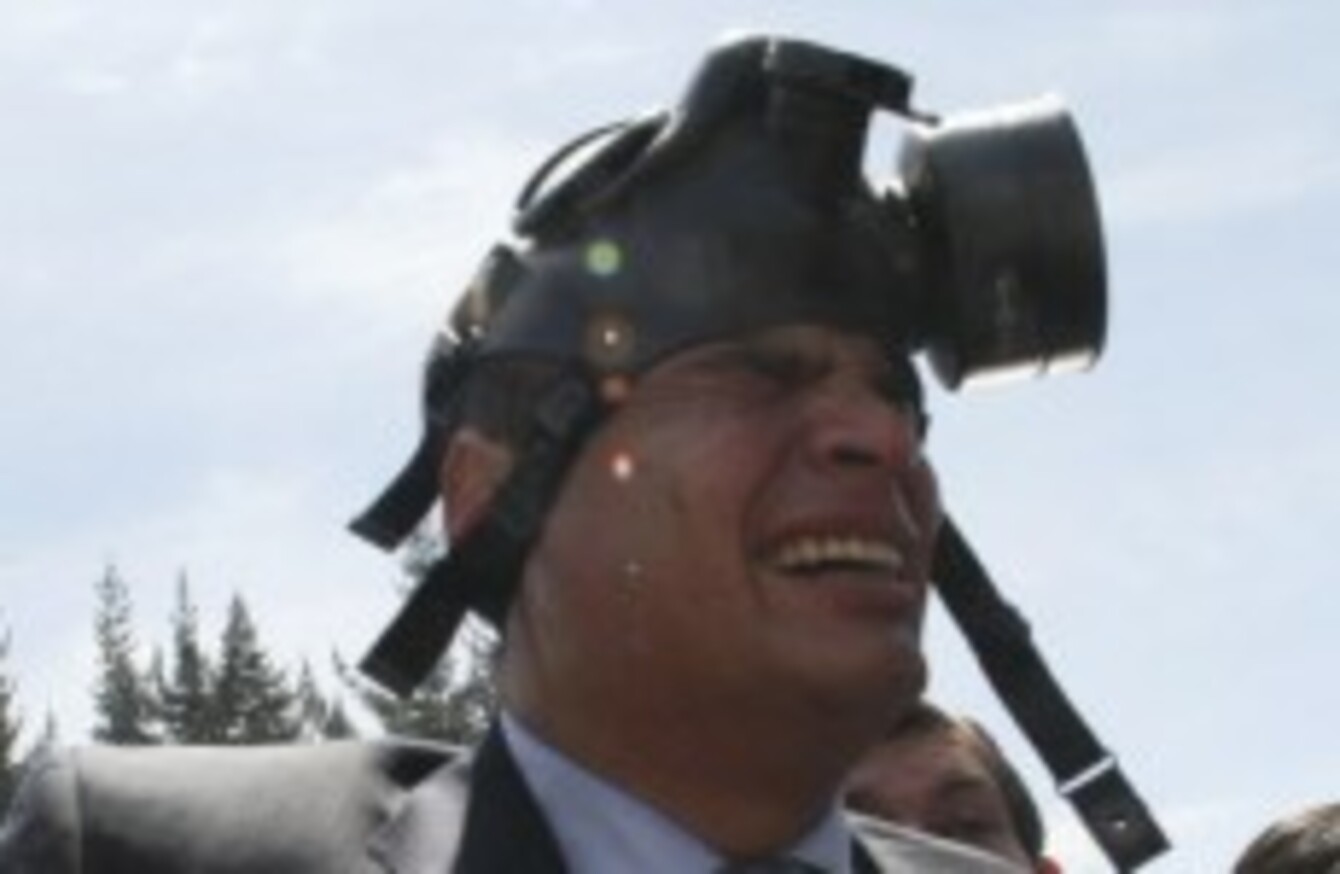 ECUADOR'S PRESIDENT RAFAEL Correa has been rescued from a hospital in the capital, Quito, where he had been trapped as the country descended into anarchy around him.
The revolt in the city was triggered by uprising of disaffected police.
Correa  had been admitted to hospital for treatment after being attacked by police with tear gas as he made a dramatic speech outside Quito's main barracks, while police took to the streets, setting fire to tyres and occupying the National Assembly building.
The BBC reports that President Correa tore at his shirt and shouted:
If you want to kill the president, here he is. Kill him, if you want to. Kill him if you are brave enough.
Moments later, he was seen fleeing the barracks wearing a gas mask, and was taken to hospital. He remained trapped for several hours until soldiers blazed their way in with automatic gunfire and stun grenades. The ensuing battle left two dead and dozens injured, the Guardian reports. The President was smuggled out of the hospital in a wheelchair under cover of darkness.
An emotional  Correa, who had enjoyed a brief but triumphant return to the presidential palace, addressed crowds from a balcony after the dramatic rescue:
What loyalty, what support. This will serve as an example for those who want to stop the revolution not through the ballot box but with weapons…I give so much thanks to those heroes who accompanied me through this hard journey. Despite the danger, being surrounded, ministers and politicians came, to die if necessary. With that bravery, with that loyalty, nothing can defeat us.
Austerity measures – including the  abolition of the practice of giving medals and bonuses with each promotion – led to the police revolt which quickly descended into anarchy, leaving airports and motorways blocked, borders sealed and the president hospitalised.
Correa, a 47-year-old US-trained economist, took power in 2007, and was elected for a second term in 2009, despite a decision to default on $3.2 billion of global bonds.