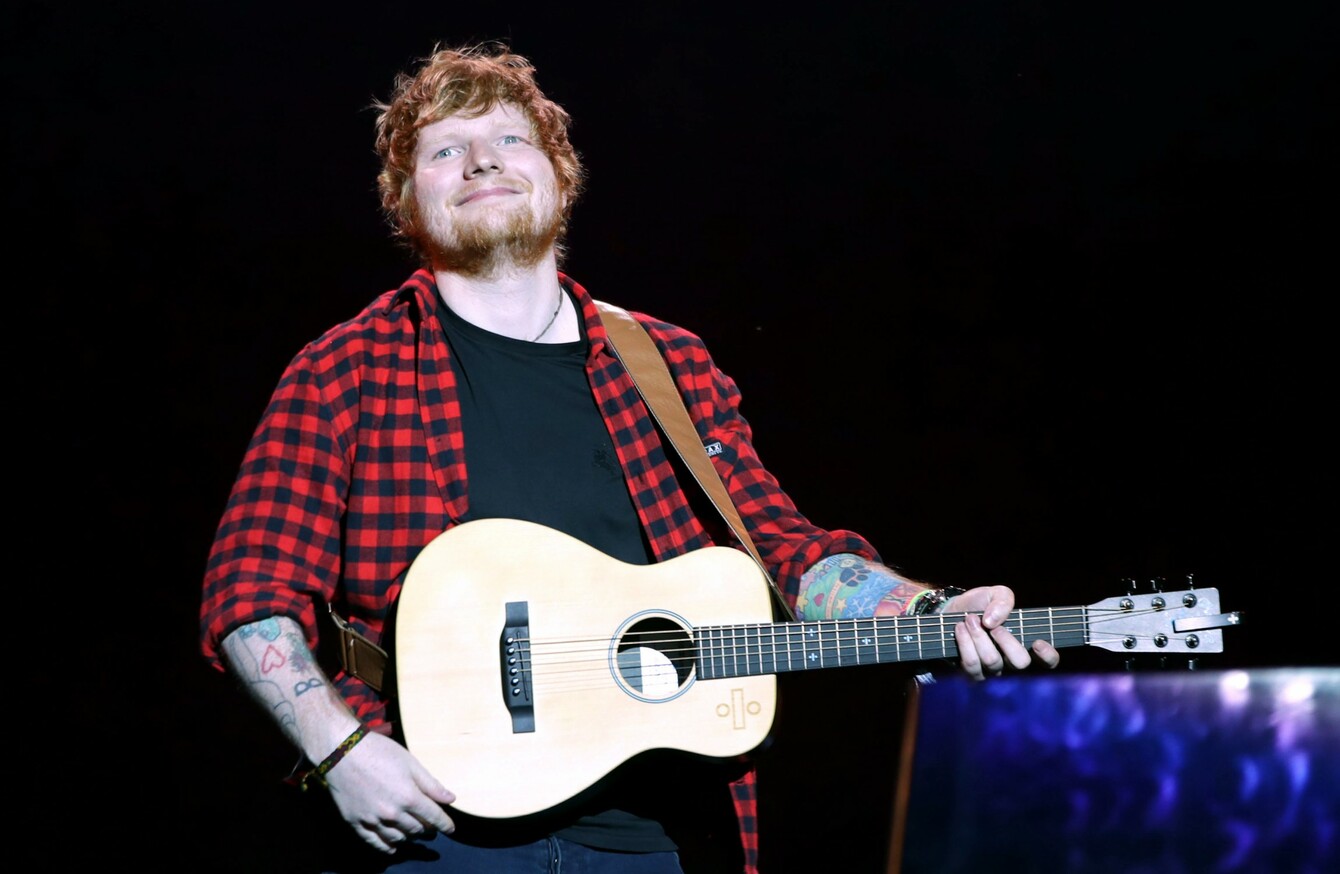 Image: Yui Mok via PA Images
Image: Yui Mok via PA Images
PROMOTERS ARE WARNING people about fake and invalid tickets being sold for the sell out Ed Sheeran concerts in Ireland next May.
Over 300,000 tickets have been sold for the singer's seven dates in Cork, Galway, Dublin and Belfast.
Tickets are being sold with heavily inflated prices on ticket reselling site viagogo.ie for up to €945 per ticket.
Tickets for the seven dates across Ireland were originally sold through Ticketmaster for €81 and €91.
Aiken Promotions is advising fans not to purchase tickets via any secondary sellers or any unofficial source.
"Some websites are offering e-tickets / print at home tickets," a statement from the promoter said.
These tickets do not exist for any of the sold-out Ed Sheeran Irish tour dates.
"In addition, seated tickets are on offer for seats that do not exist. The tickets are not legitimate and must be avoided," the statement said.
Strict restriction rules will be implemented at the concerts in an attempt to crack down on fraudulent tickets.
For tickets purchased on Ticketmaster's website, concert goers will be required to bring their ticket along with the purchasing credit card or a photocopy of the card, and a valid form of ID, according to Aiken Promotions.
Tickets purchased in outlets will have the buyer's name printed on them. Ticket holders will be asked to provide valid ID, or a photocopy of the ID, that match the name on the ticket, to gain access to the concert.
One statement from Aiken Promotions said:
Ed and his team have a strict stance against anyone using secondary ticketing websites for profit. On this tour, any tickets that are resold will not be valid – this means no profit to touts and no one getting ripped off.
On all the stadium dates you will be required to bring your tickets, booking confirmation and credit card, plus a valid form of ID or you will not be granted entry to the show.