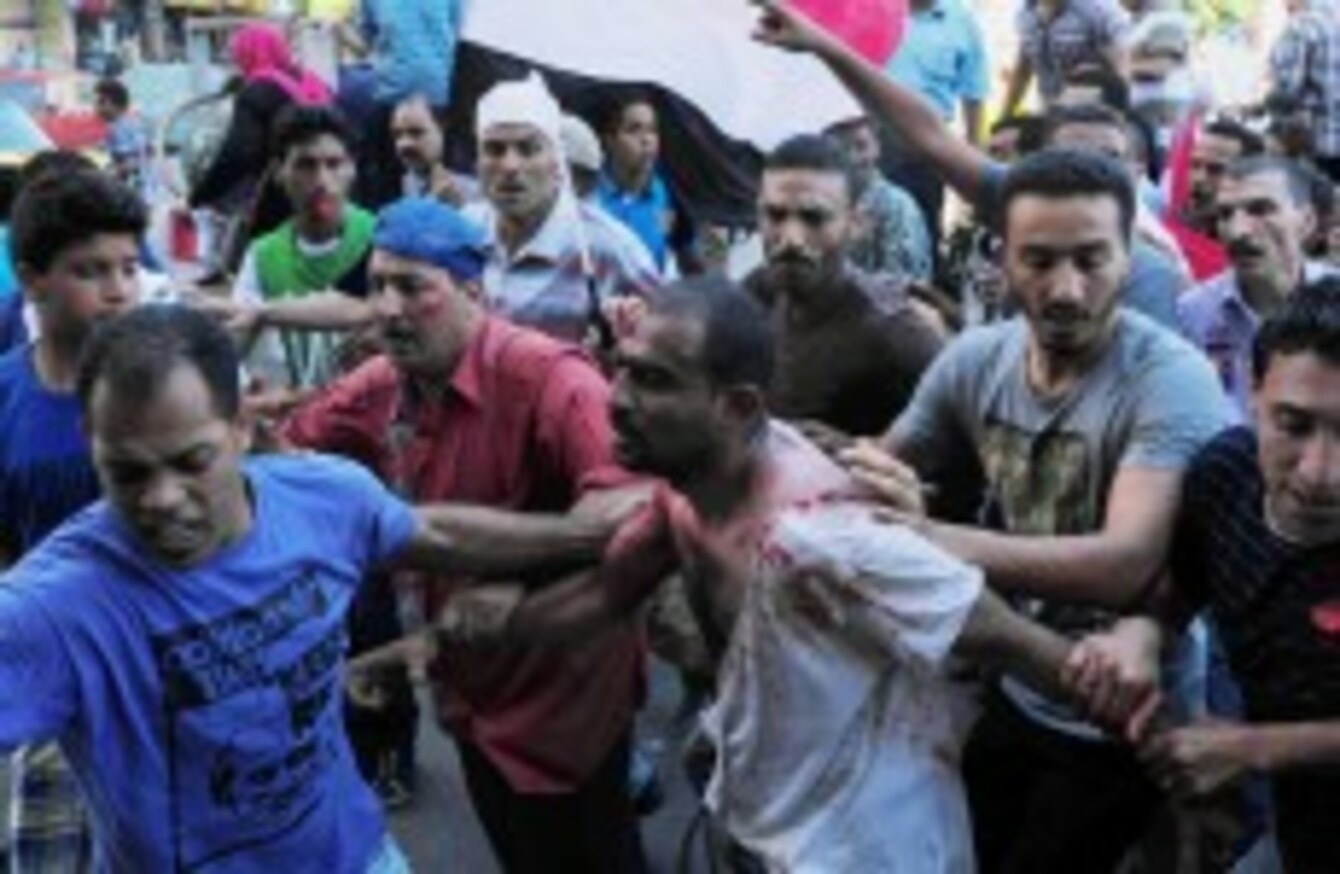 File photo
Image: Tarek Fawzy/AP/PA
File photo
Image: Tarek Fawzy/AP/PA
Updated: 22:38
AMNESTY INTERNATIONAL HAS earlier today criticised police and security forces in Egypt for "failing to protect protesters and bystanders" from violence amid the country's political strife.
Now, recent reports have said that four supporters of the ousted Egyptian president Mohamed Morsi were killed today in clashes with army and police in the western city of Marsa Matruh.
Another ten people were injured after the group of armed supporters stormed the city's security headquarters, an official said.
In a historic day for the country, the army staged a military coup and toppled Morsi after a week of bloodshed that killed nearly 50 people as millions took to the streets to demand an end to his turbulent single year of rule.
According to evidence gathered by Amnesty's researchers in the country, security forces "should have been more than ready to prevent and stop the kinds of deadly clashes that we've seen in the past three days".
"It is difficult to imagine that they could not have predicted the violence," Executive Director of Amnesty International Ireland said. "This is a callous failure of their duty to protect lives and uphold human rights."
O'Gorman suggested that this failure to protect innocent civilians is the result of a "deliberate policy" by forces. Since 30 June, more than 30 people have been killed in the protests and ensuing political violence, which has come amid mass protests by supporters and opponents of President Morsi.
He accused the Interior Ministry of making contradictory statements saying it would remain impartial but also expressing its support of the army ultimatum.
Yesterday's violence in several locations in Greater Cairo continued for hours before the army was deployed. In Nasr City, thousands gathered to show support for the president, despite an attack by a group of men that killed 16 of them and left 200 injured.
This intensified following the President's speech in the late evening. Evidence points to the use of live ammunition, leading to over 600 injured, including a police officer.
The interior ministry warned that police would respond firmly to any further violence today as the armed forces took up positions around key Cairo installations.
"It's imperative that the security forces act now act professionally and take seriously their responsibility to ensure the safety of all Egyptians," O'Gorman said.
- Additional reporting from AFP.