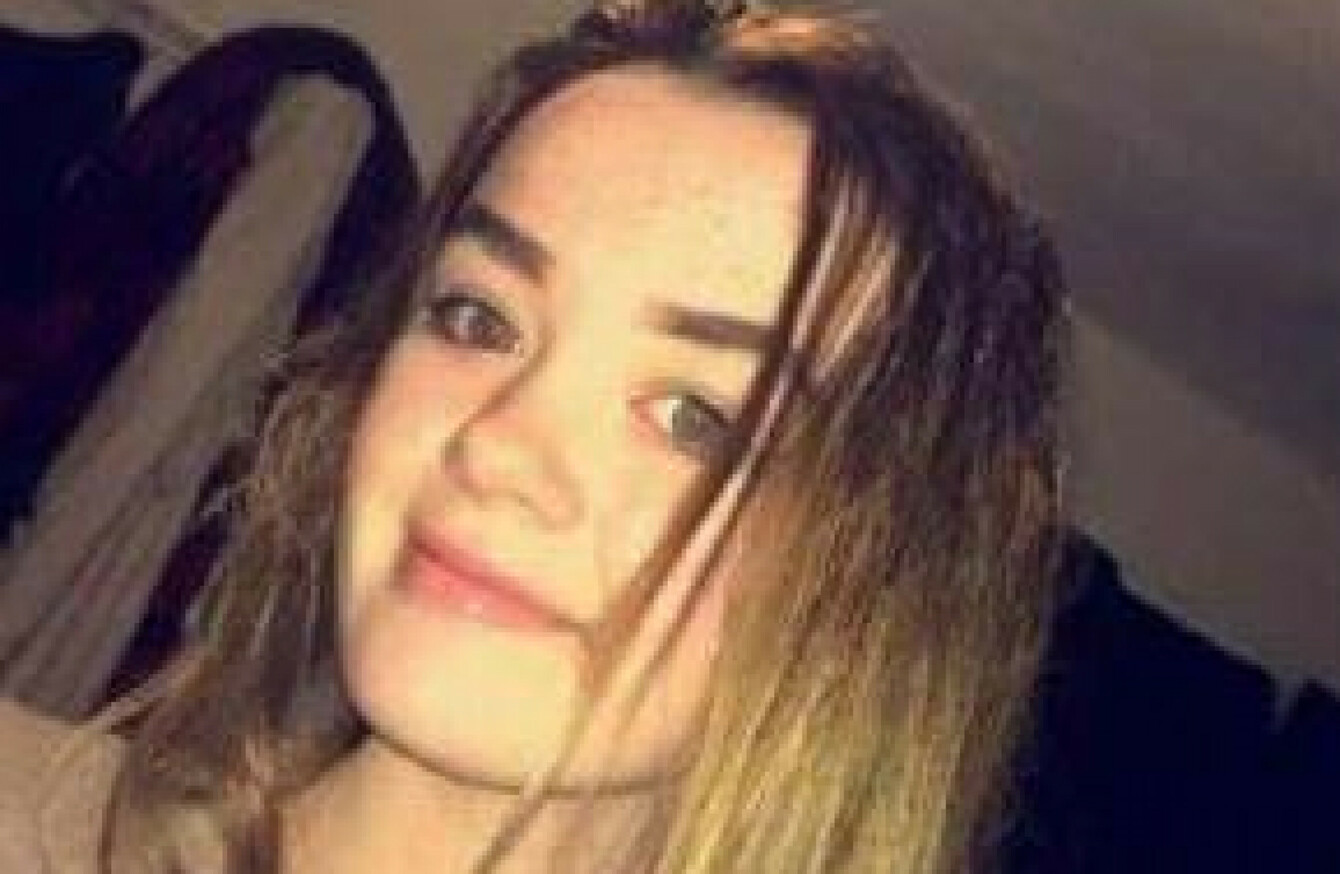 Elisha Gault died last month
Image: Garda Press Office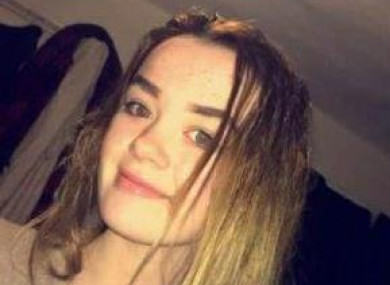 Elisha Gault died last month
Image: Garda Press Office
THE MOTHER OF teenager Elisha Gault, the 14-year-old who died by suicide last month, has called for better treatment options to be put in place for teenagers and the roll-out of a suicide first aid programme nationwide.
The body of Elisha Gault was found in the River Suir over a week after she first went missing from Carrick-on-Suir on St Patrick's Day.
Speaking on TV3′s Pat Kenny Show last night, Grainne Gault said that Elisha had told the family at the start of last year that she had suffered sexual abuse. The family alerted the gardaí, went to a special child unit in Waterford and the case was forwarded to the DPP for review.
In January of this year, Elisha and her parents were told that the DPP would not pursue a prosecution on the back of Elisha's complaint.
In May of last year, Grainne that Elisha had made an attempt to die by suicide, and was referred to a mental health professional in the Child and Adolescent Mental Health Services (Camhs).
Grainne said that, at this time, she "made it perfectly clear that I didn't believe she suffered from depression as such but it was more of a situational overload".
Following this initial assessment, Grainne said they were told that Elisha was not suitable for Camhs services. "All we were given was a print out of other services we could try," she said.
Describing her reaction to Elisha then going missing last month, Grainne Gault said: "They always say a mother knows, that you have this chord and even though it's invisible since birth it exists.
I had actually told the first garda who had come to the house when I had informed them of her disappearance that that was my fear [that she had died].
During the following eight days, Grainne said the family had hoped that she had been missing, but that her main priority was to "even just to have her recovered and bring her back to us".
In the wake of her death, Grainne said that what she wants for her "full of fun, friendly and outgoing" daughter is for "her life to have meant something".
Well definitely because of the kind-natured girl she was, and given all that she was facing in life, she always wanted to reach out and help others. I'm going to take on what she would have wanted for other people, and that's to make it better.
Speaking to Pat Kenny, she called for better treatment options to be put in place for teenagers so that parents, schools and local communities can be best placed to protect and help vulnerable youngsters.
"That's why I'm in front of you today," she said.
When asked what Elisha would think of seeing her mother on the TV, Grainne said: "Elisha would be tweeting it, putting it on her story, putting it all over Facebook.
She'd have been just absolutely delighted. She's missed, terribly missed.
If you need to talk, please contact:
Samaritans 116 123 or text 087 2 60 90 90
Aware 1800 80 48 48 (depression, anxiety)
Pieta House 1800 247 247 or email mary@pieta.ie (suicide, self-harm)
Teen-Line Ireland 1800 833 634 (for ages 13 to 19)
Childline 1800 66 66 66 (for under 18s)