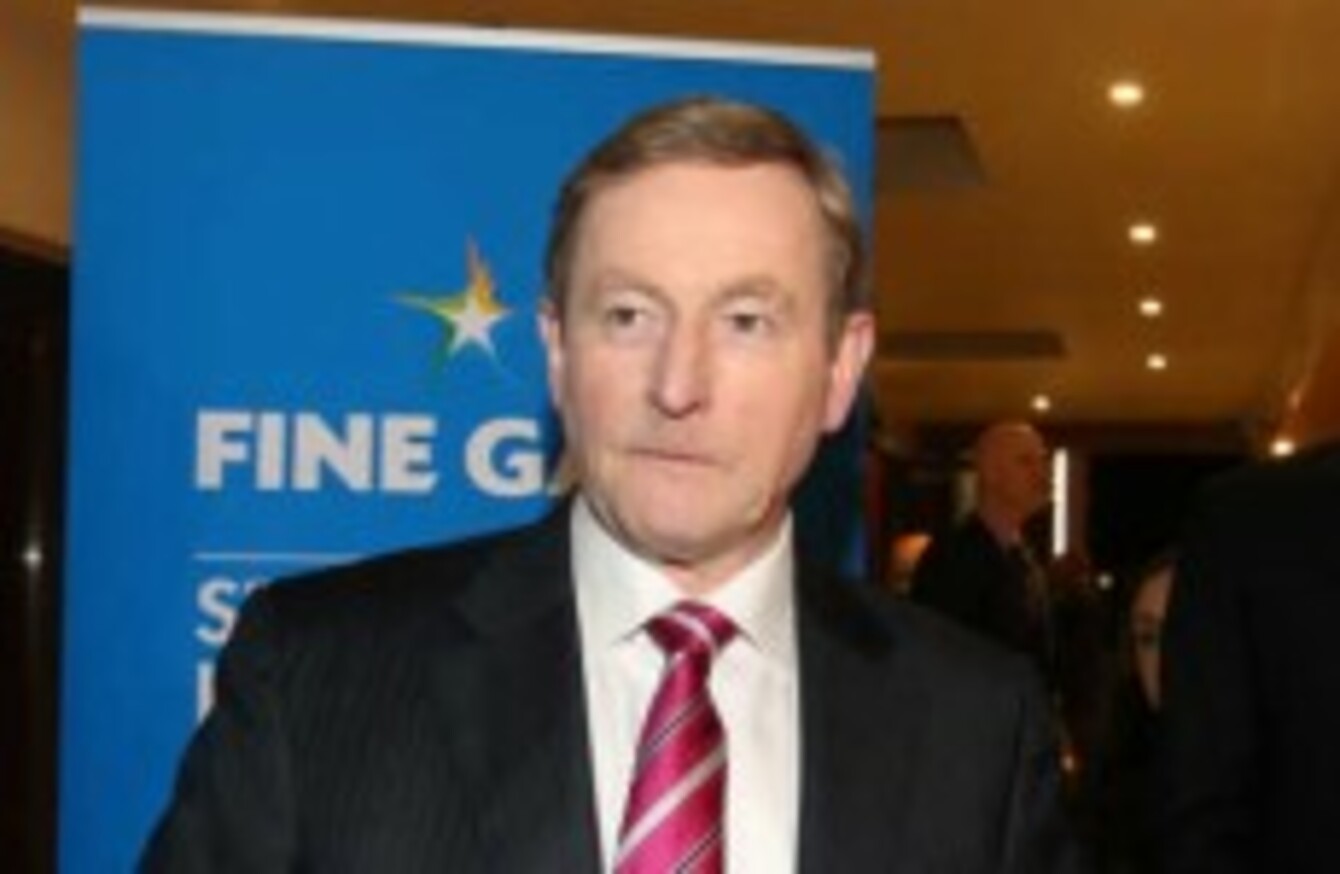 Enda Kenny at the Fine Gael presidential dinner yesterday evening
Image: Sam Boal/RollingNews.ie
Enda Kenny at the Fine Gael presidential dinner yesterday evening
Image: Sam Boal/RollingNews.ie
ENDA KENNY HAS spent time sitting with a homeless man on a bench in Merrion Square over the weekend.
He revealed this during an anecdote at a Fine Gael Presidential dinner yesterday evening.
During his speech he said, "I went for a little walk today around Merrion Square.
"Inside I sat on a bench for 20 minutes with a homeless man who told me his story – from England, to here, to where he is now – it was a heart wrenching story I have to say.
And yet one from his point of view of courage and commitment as to him coming out of a trough to go to a better place.
He went on to say that the man had been working to improve his position and that, "he is almost there with the work that he has taken on personally that he is doing."
The Taoiseach was using the anecdote to make a wider point about the need for continued economic development, and how it is needed to tackle the homeless crisis.
"These people are out there tonight and we have to deal with them. And in order to deal with all of those things we need an engine to drive it, and that engine is the economy," he said.
Last Christmas Enda Kenny spent three hours on the streets of Dublin talking to homeless men and women along with the then Lord Mayor Christy Burke.
At the time, a spokesperson for the Taoiseach said that he felt it was important "to engage and hear their stories".