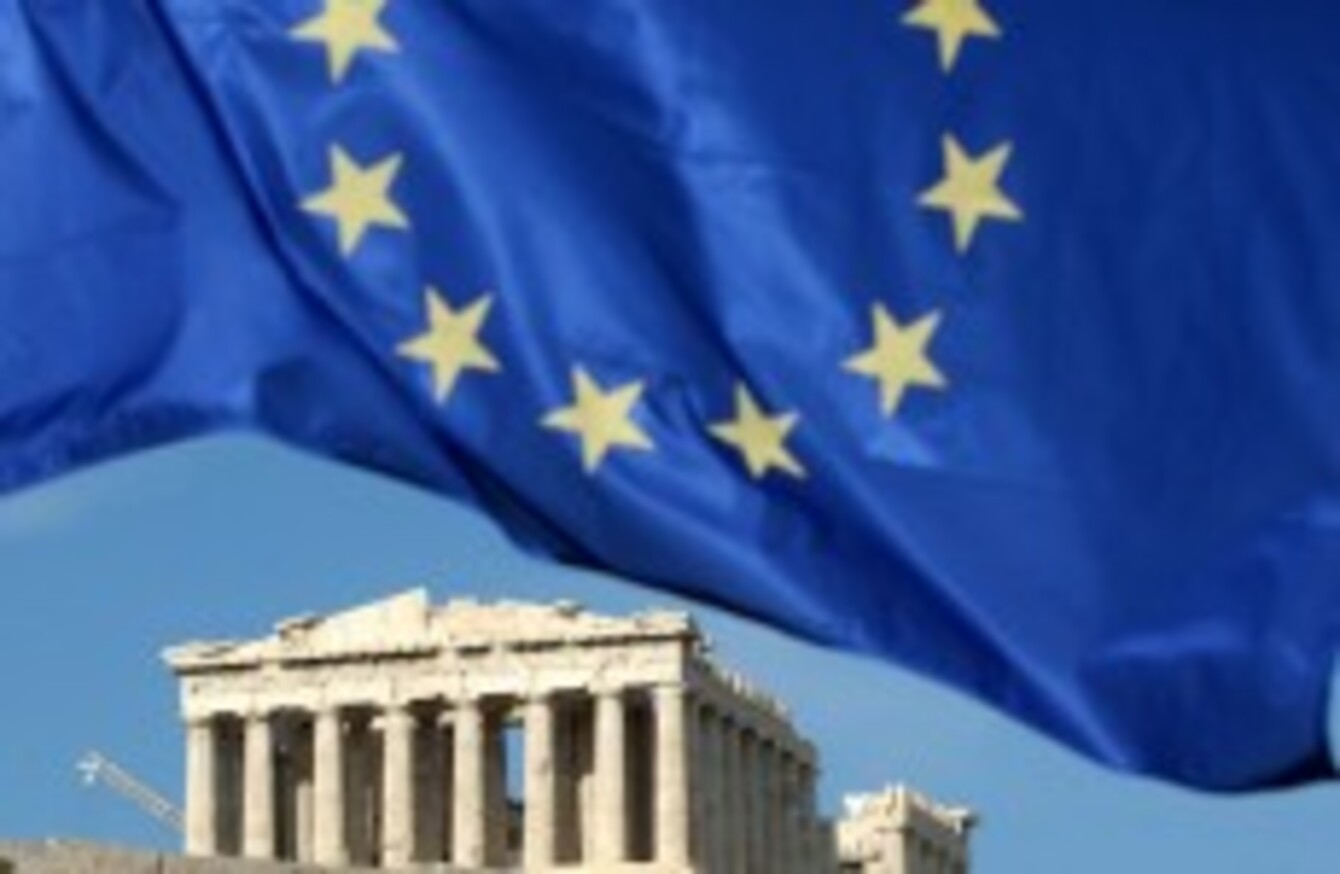 Image: THANASSIS STAVRAKIS/AP/Press Association Images
Image: THANASSIS STAVRAKIS/AP/Press Association Images
GERMANY IS PROPOSING that debt-ridden Greece temporarily cede sovereignty over tax and spending decisions to a powerful eurozone budget commissioner before it can secure further bailouts, an official in Berlin has said.
The idea was quickly rejected by the European Union's executive body and the government in Athens, with the EU Commission in Brussels insisting that "executive tasks must remain the full responsibility of the Greek government, which is accountable before its citizens and its institutions."
But the German official said the initiative is being discussed among the 17-nation currency bloc's finance ministers because Greece has repeatedly failed to fulfill its commitments under its current €110 billion lifeline.
The German proposal, first reported by the Financial Times, is likely to spark controversy in Greece – as well as worries about the EU's dominance in other bailed-out countries including Ireland.
The proposal foresees a commissioner holding a veto right against any budgetary measures and having broad surveillance ability to ensure that Greece will take proper steps to repay its debt as scheduled, the official said. The person spoke on condition of anonymity because the talks are confidential.
Greece's international creditors – the IMF, the EU and the ECB – already have unprecedented powers over Greek spending after negotiating with Athens stringent austerity measures and economic reforms in return for the first bailout.
The troika is currently negotiating another €130 billion rescue package for the heavily indebted country. German news magazine Der Spiegel on Saturday cited an unnamed troika official as saying Greece might actually need a €145 billion package because of its prolonged recession.
During every verification mission last year, the troika found huge implementation shortfalls, which in turn increased gaps in Athens' budget and intensified the need for a second bailout.
A powerful budget commissioner would further diminish the political leeway of Greece's government, just as politicians there are gearing up for an election set to take place this spring.