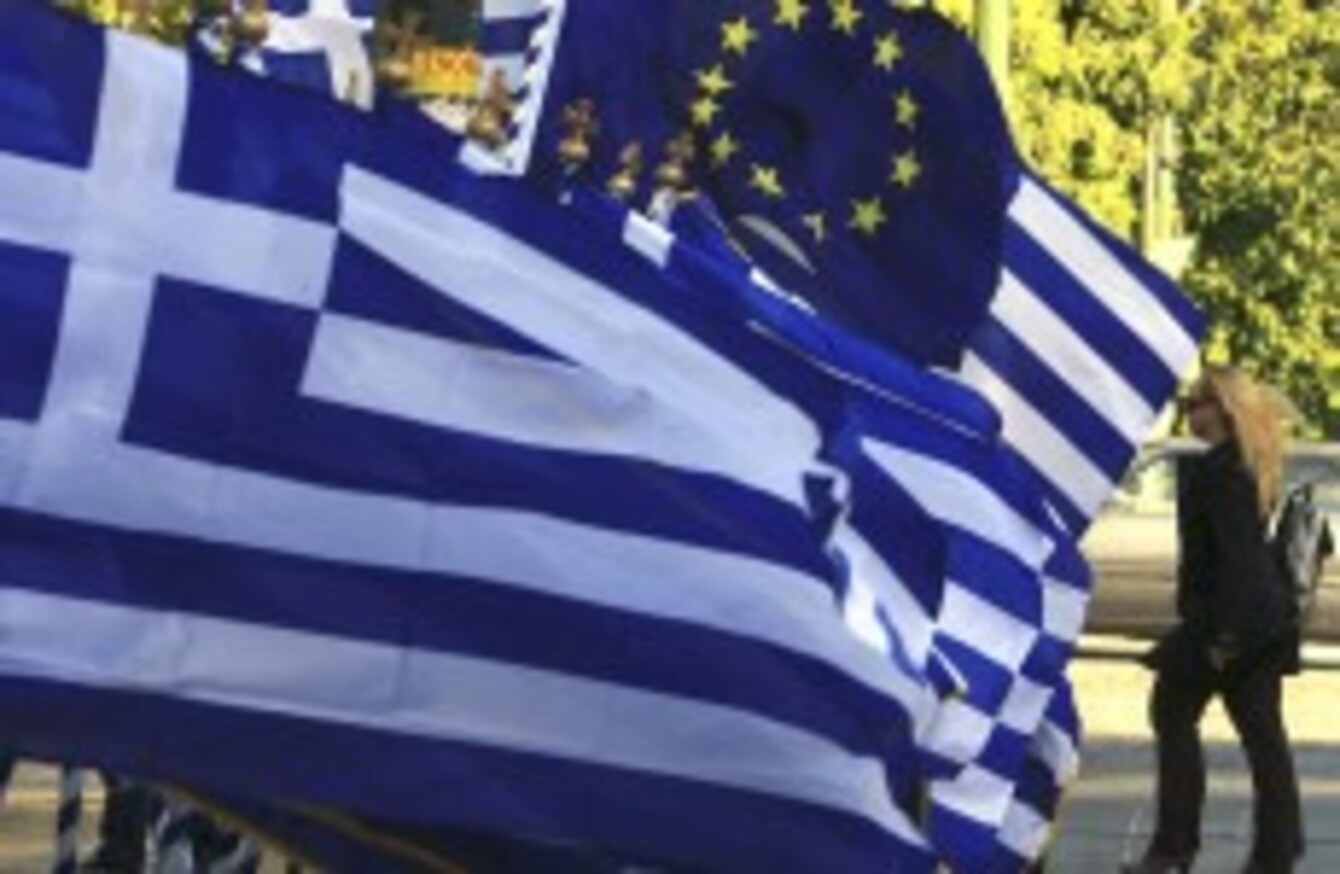 A MEETING OF the heads of the 27 European Union member state has ended with an agreement on a timeline by which European banks should be capitalised – as talks continue on other major stumbling blocks.
Talks on the debt crisis are reportedly stalled, further delaying the prospect of a comprehensive deal and sparking rumours that the EU leaders may have to meet again on Sunday – for an unprecedented third time in a week.
Reuters reported EU sources which said that talks on the volume of losses to be shouldered by Greek bondholders were likely to result in around €100bn being wiped off Greece's national debt.
Bloomberg had earlier reported that the talks were stalled – with leaders divided on a draft agreement to enforce a haircut of 50 per cent on Greece's private bondholders.
CNBC said it understood the deal had virtually been secured, though it reported comments from the Slovakian prime minister who said investors should be prepared to accept an even larger haircut.
Yesterday, Eurogroup president Jean-Claude Juncker had said European leaders would debate haircuts of "between 50 per cent and 60 per cent".
This evening a statement after the meeting of 27 European government leaders – which was painfully thin on details – did say leaders had agreed to complete a recapitalisation of struggling banks by next summer.
It was left to a meeting of the 17 Eurozone heads of state to continue more specific talks, while the group of finance ministers will be expected to continue the remainder of the talks at a later date.
Earlier today the hopes of a deal had been boosted after Germany's parliament voted in favour of expanding Germany's contributions to the bailout fund, which would have given it greater power to lend to struggling economies.
The need for an expanded EFSF has become more pressing since details emerged of a briefing document which stated how Greece was unlikely to be able to return to the money markets before 2021.