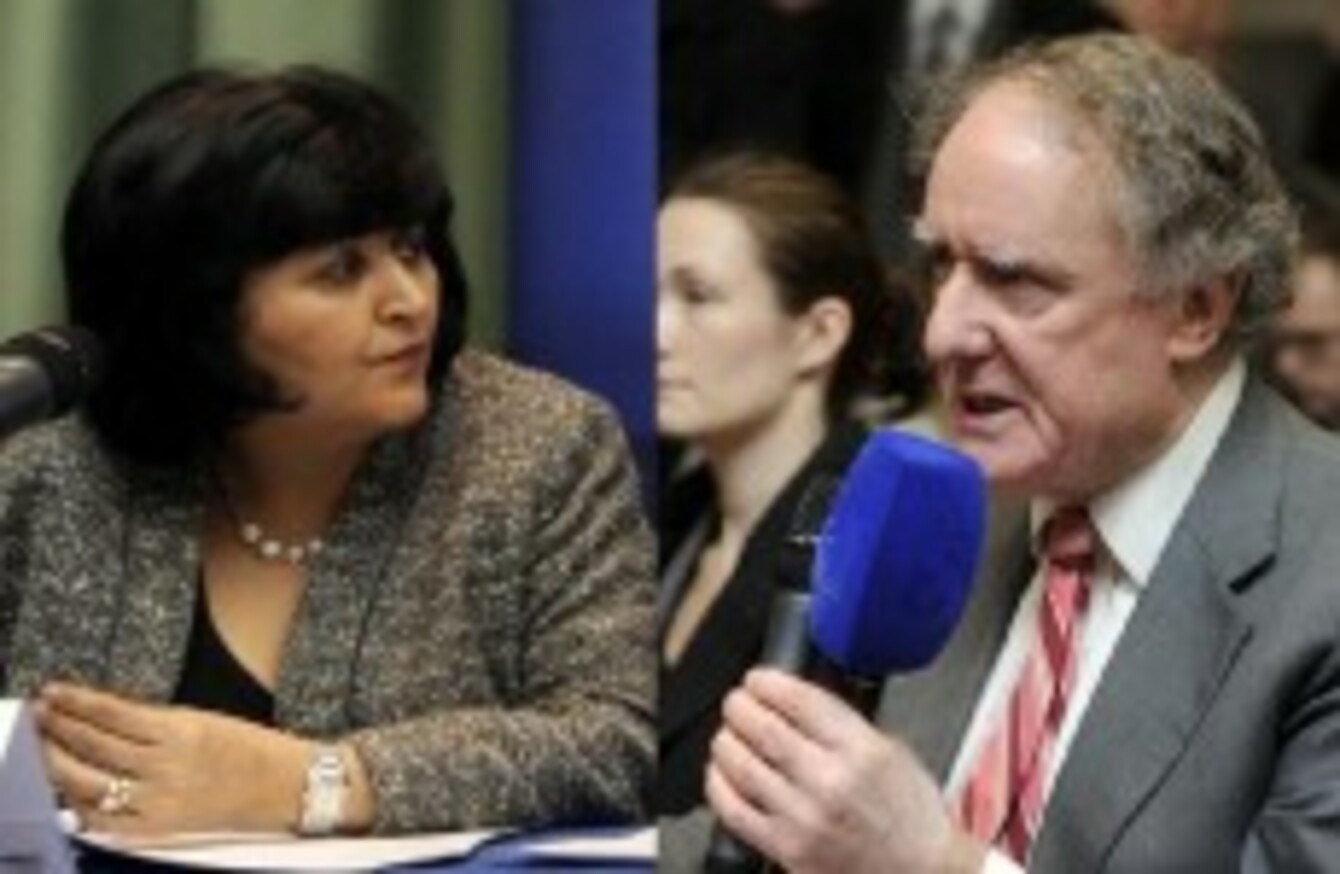 Nolan clashed with Browne at Thursday's press conference
Image: Laura Hutton/Photocall Ireland
Nolan clashed with Browne at Thursday's press conference
Image: Laura Hutton/Photocall Ireland
AN EU OFFICIAL whose clash with journalist Vincent Browne at a press conference was televised last week has received "a large number" of abusive emails over the exchange.
A spokesperson for Barbara Nolan, the director of the European Commission Representation in Ireland, confirmed to TheJournal.ie that Ms Nolan had been sent abusive and profane messages.
The spokesperson could not confirm the exact number, but said the figure was substantial. She said such messages were "not acceptable".
Browne had accused Nolan of attempting to evade his questions at a press conference held by representatives of the EU/ECB/IMF troika on Thursday. The heated exchanges were broadcast on TV3′s Tonight with Vincent Browne that evening, and also appeared on Broadsheet.ie.
The Daily Star reports today that the messages may be linked to the publication of Ms Nolan's email address by a commenter on Broadsheet. However, the ECR in Ireland spokesperson told TheJournal.ie today that this was speculation.
She said that there were currently no plans to take legal action over the emails, but added that "obviously there is legislation in place" to deal with messages of this kind.