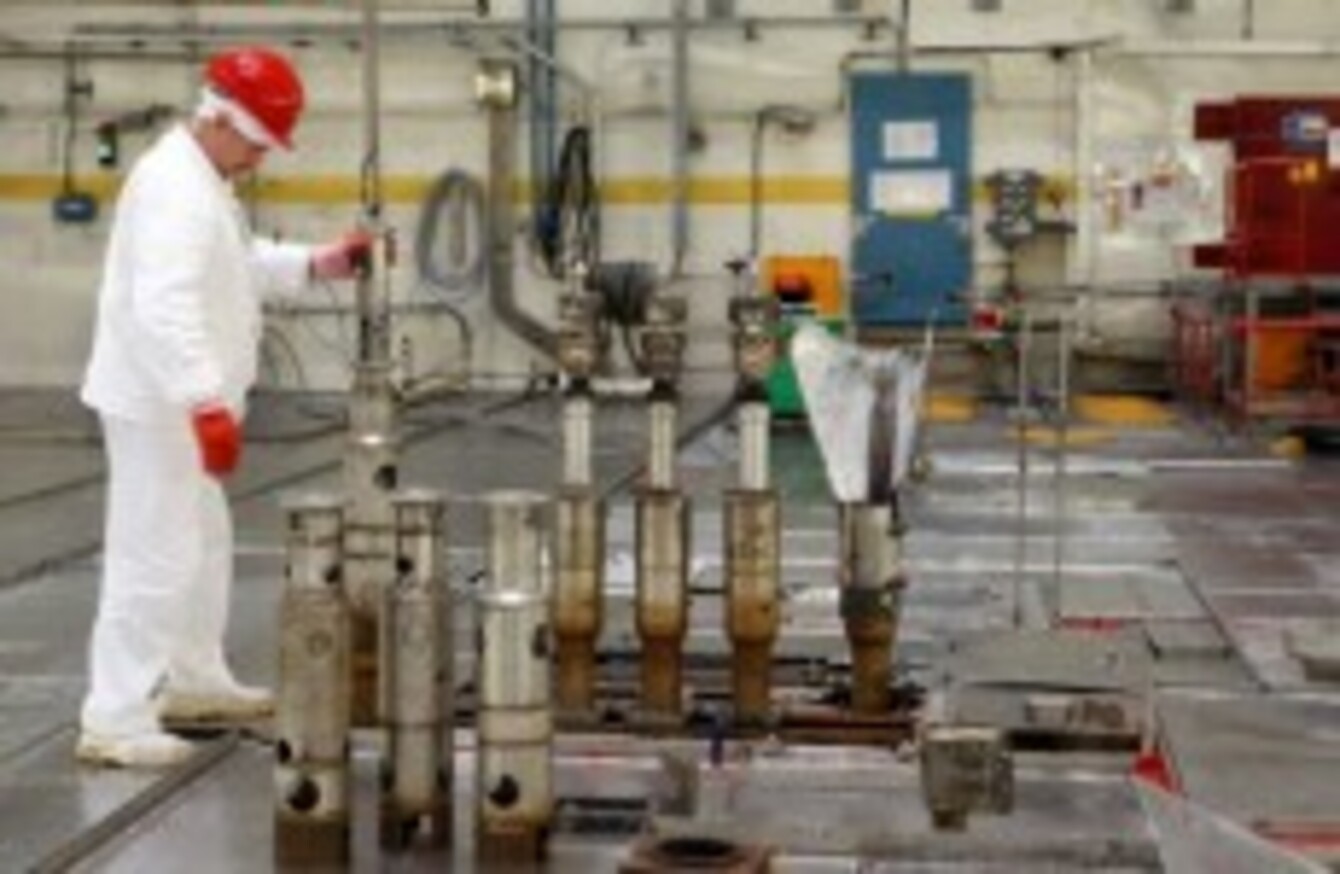 File photo of Lithuania's now-closed Ignalina nuclear power plant.
Image: AP Photo/Mindaugas Kulbis/PA Images
File photo of Lithuania's now-closed Ignalina nuclear power plant.
Image: AP Photo/Mindaugas Kulbis/PA Images
ANOTHER €500 million should be given towards three EU member states to assist them in decommissioning their Soviet-style nuclear power plants, according to the Commission.
Bulgaria, Lithuania and Slovaia had to agree to decommission these facilities are part of their pre-conditions to EU entry. The reactors have been closed down, but the EU has committed funding to help cover some of the cost of fully decommissioning the plants.
The EU has already committed €2.85bn to the three countries for decommissioning and today the Commission proposed another €500 million in additional funding – €185m for Bulgaria until 2020, €210m until 2017 for Lithuania, and €105 million for Slovakia until 2017.
EU Commissioner for Energy Günther Oettinger said that it was in EU citizens' interests that the relevant reactors are safely decommissioned.
Stress test findings
The first findings of EU-wide stress tests on 143 nuclear power plants have been returned to the European Commission, but will not be made known until the tests are completed later this year.
All of the 14 EU member states with nuclear power plants and Lithuania, which is in the process of decommissioning its last such unit, are participating in the voluntary stress tests.
The plants are being tested for their ability to withstand extreme situations such as natural disasters and the effects of human failure and malevolent acts. The Commission says the tests are part of a process to build common safety and security standards in the sector.
Speaking today, Commissioner Oettinger said:
While each individual member state has the right to decide whether to produce nuclear power or not, it must be made sure that citizens are not put at risk and that the highest safety standards are not only prescribed but also respected everywhere in the EU, and beyond.
Although initial results have not yet been released, the EU says that a number of policy areas have been identified through those results including new legislation to identify common criteria for the location, design, construction and operation of nuclear plants.
Member states should also develop cross-border policies for coping with a nuclear incident for an effective and coordinated response to an emergency.
Is also said that the powers of national independent regulators for the sector should be bolstered by legislation.
The Commission also suggested that a common approach to liability should be reached across member states so that any potential victims of nuclear incidents would be entitled to the same compensation regardless of where they live.
The tests were prompted by fears arising from the Fukushima power station accident in Japan which was sparked by a major earthquake and tsunami on 11 March 2011. An investigation by the UN's International Atomic Energy Agency later reported that Japanese officials had underestimated the threat the plant faced from a tsunami and the facility's defence walls were unable to cope with the level of water which actually struck the plant after the earthquake.
Having u-turned on an earlier decision to abandon nuclear energy production, Germany this year reversed that decision and again announced it would shutdown its remaining nine nuclear reactors, setting the end of 2022 as a deadline.
The European Commission said today that the stress tests are on track and running according to schedule.