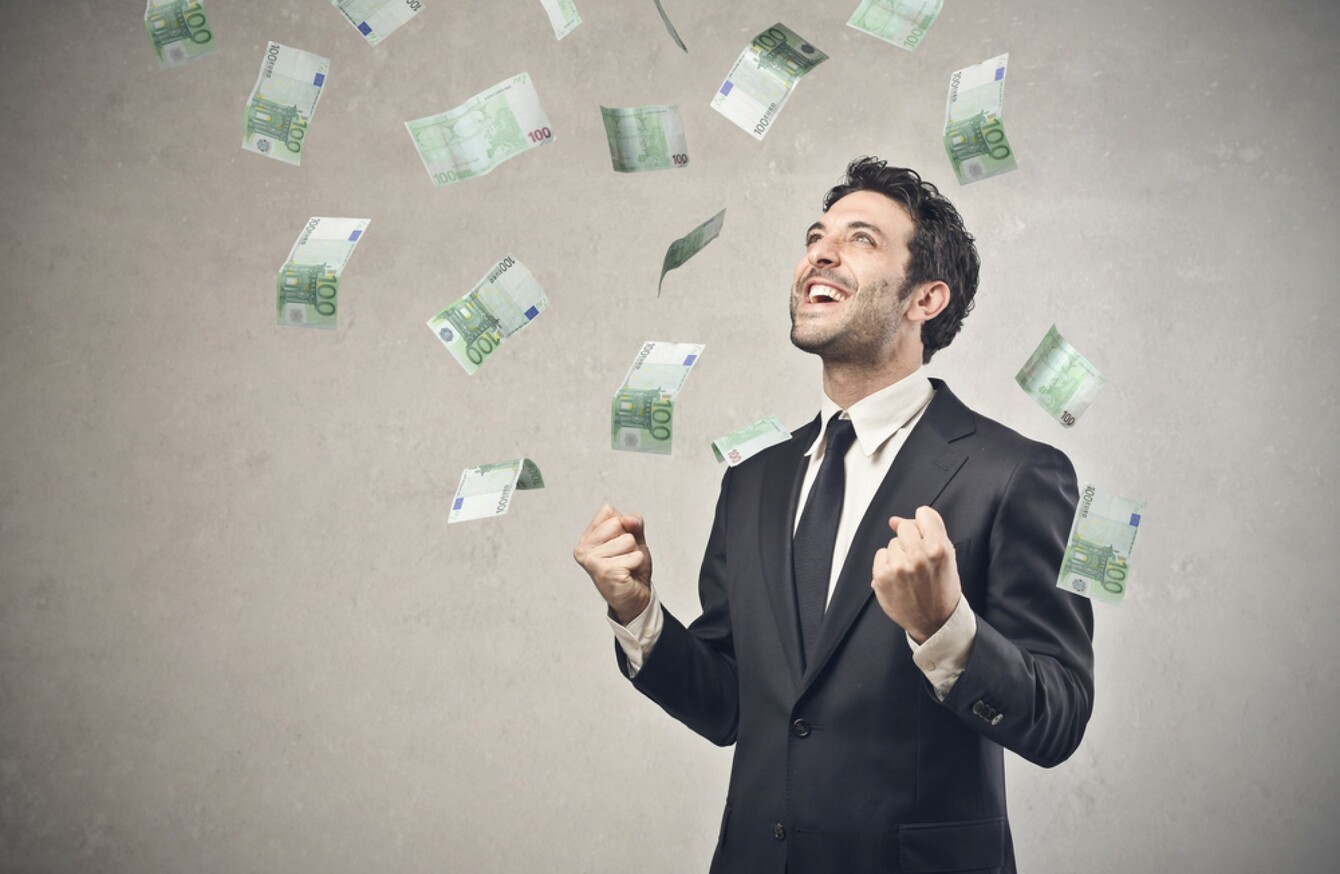 Image: Shutterstock/Ollyy
Image: Shutterstock/Ollyy
THE BIGGEST EUROMILLIONS jackpot of the year is up for grabs this evening.
An estimated pot of €160 million has amassed, with the prize having rolled over from 6 November.
If an Irish winner was to take home the top prize, it would put them into first place on Ireland's list of Euromillions winners.
Taking home an un-split jackpot would propel the winner onto a list of Ireland's 100 wealthiest people, placing at around 73rd according to the rich list published by the Irish Independent earlier this year.
The current record holder for a Euromillions win in Ireland is Dolores McNamara, a housewife from Limerick who scooped €115 million back in July 2005.
Since the Euromillions was launched in 2004 there have been seven jackpot winners in Ireland.
Other big wins were landed by a syndicate in Dublin last September, who took home €86.7 million, and a €94 million win from a ticket that was sold in Dublin 9 in June 2013.
Tickets for tonight's draw have to be bought before 7.30pm and players need to match five numbers and two Lucky Stars.
In other lottery news, earlier today two women from Cork arrived at the National Lottery headquarters representing a group of work colleagues who won €109,920 in Wednesday night's draw.
"It's great. We're thrilled to bits," they said, "A good few of us are sharing this win. We all work together and we're absolutely thrilled that the prize was over €100,000."