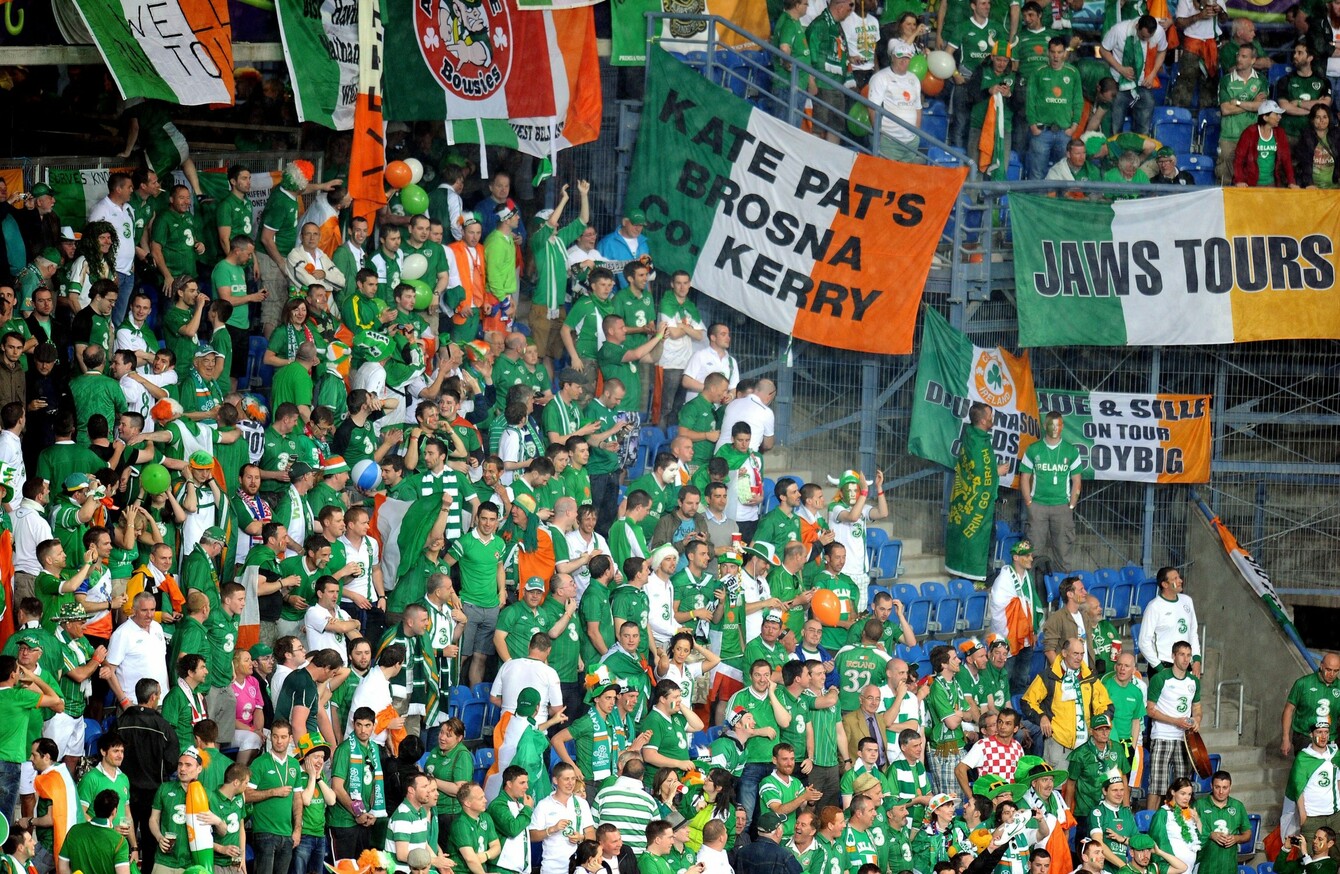 Image: PA Archive/Press Association Images
Image: PA Archive/Press Association Images
IF YOU'RE HEADING to the UEFA Euro 2016 tournament in France this summer, you may well spot some gardaí.
In yesterday's Cabinet meeting, Tánaiste Frances Fitzgerald said she has requested the Garda Commissioner Noírín O'Sullivan to approve travel for eight members of An Garda Síochana to go to Lille and Bordeaux.
These are the two regions where Ireland's fixtures are to be held.
A senior government source said the uniformed gardaí will be accompanied by French police force at all times on the ground.
The garda members are being sent to the tournament to work with consulates, who will be sent to areas where Irish fans will be attending the matches.
It's believed the the gardaí will be supporting the French police in their work, as well as engaging with Irish fans.
The gardaí will not have the power to arrest anyone.
This is not the first time members of the gardaí have been sent abroad for international football tournaments. Members also travelled to Poland for the UEFA Euro 2012 tournament.
The PSNI said it will also be sending officers to the games.
The officers will remain in France for the duration of Northern Ireland's involvement in the competition to support the French Policing Operation and help ensure "a safe and trouble-free tournament".
The PSNI officers will be based in Nice, Lyon and Paris – where the Northern Ireland team's fixtures are to be held.
Whilst in France we will liaise with the French Police Commanders to monitor fan behaviour in the cities, fan zones, on transport and at the stadiums and assist them when required in dealing with any potential problems.
Superintendent Nigel Goddard said:
My colleagues and I will be there to provide a reassuring presence at each of the venue cities and will be identifiable as PSNI officers to Northern Irish fans.