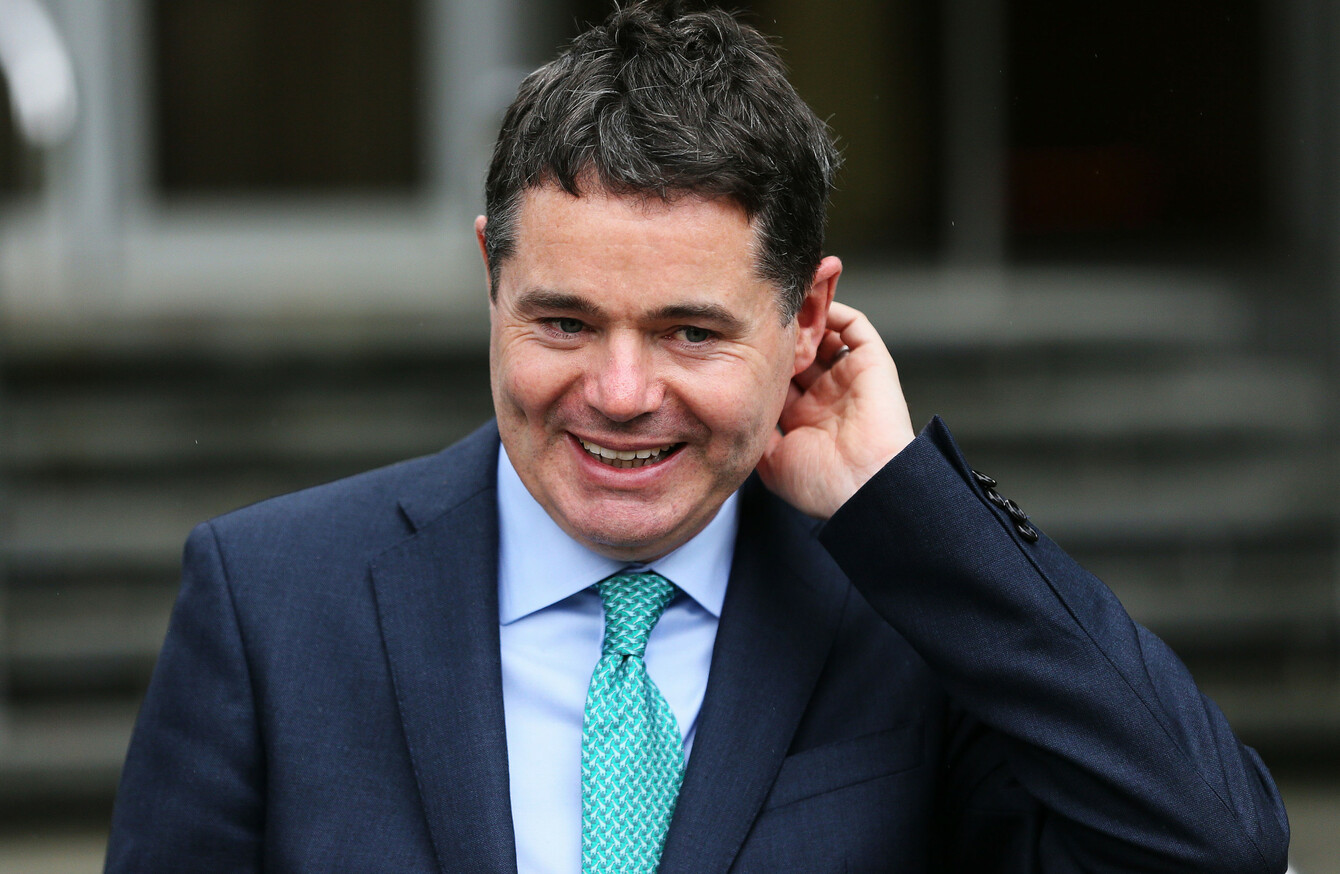 Finance Minister Paschal Donohoe.
Image: PA Wire/PA Images
Finance Minister Paschal Donohoe.
Image: PA Wire/PA Images
THE STATE COLLECTED  a record €50.7 billion in taxes last year, surpassing the government's predicted returns by €117 million.
The total easily eclipsing 2016′s return of €47.9 billion which was the next highest total ever collected.
The figures show that returns from income tax rose by €840 million compared to 2016 as workers contributed €20.01 billion, however this was still 1.2% below government predictions.
When the sale of 29% of AIB is included exchequer returns show the State collected a total of €58.376 billion in 2017.
Total expenditure for the year was €56.47 billion, leaving a surplus of more than €1.9 billion. This represents a year-on-year improvement of €2.8 million.
Excluding the AIB sale, which netted €3.4 billion, the State spent €1.525 billion more than it took in last year.
The Minister for Finance and Public Expenditure and Reform Paschal Donohoe described the return as a "very solid performance".
All tax headings have recorded annual growth, with overall receipts now 60% above our 2010 low point.
"This fiscal out-turn provides a good platform to start 2018. However, we remain vigilant to the potential challenges we face, including Brexit.
"We will continue careful management of the public finances, including the focus on reducing our debt burden and continuation with competitiveness-oriented policies".
David McNamara of Davy Stockbrokers said the Government was now within "touching distance" of a budget surplus. "We expect the deficit to equal 0.3% of GDP in 2017, falling to 0.2% in 2018.
"One concern is the increased reliance on corporation tax, now accounting for 16% of tax revenues and driving much of the tax out-performance."